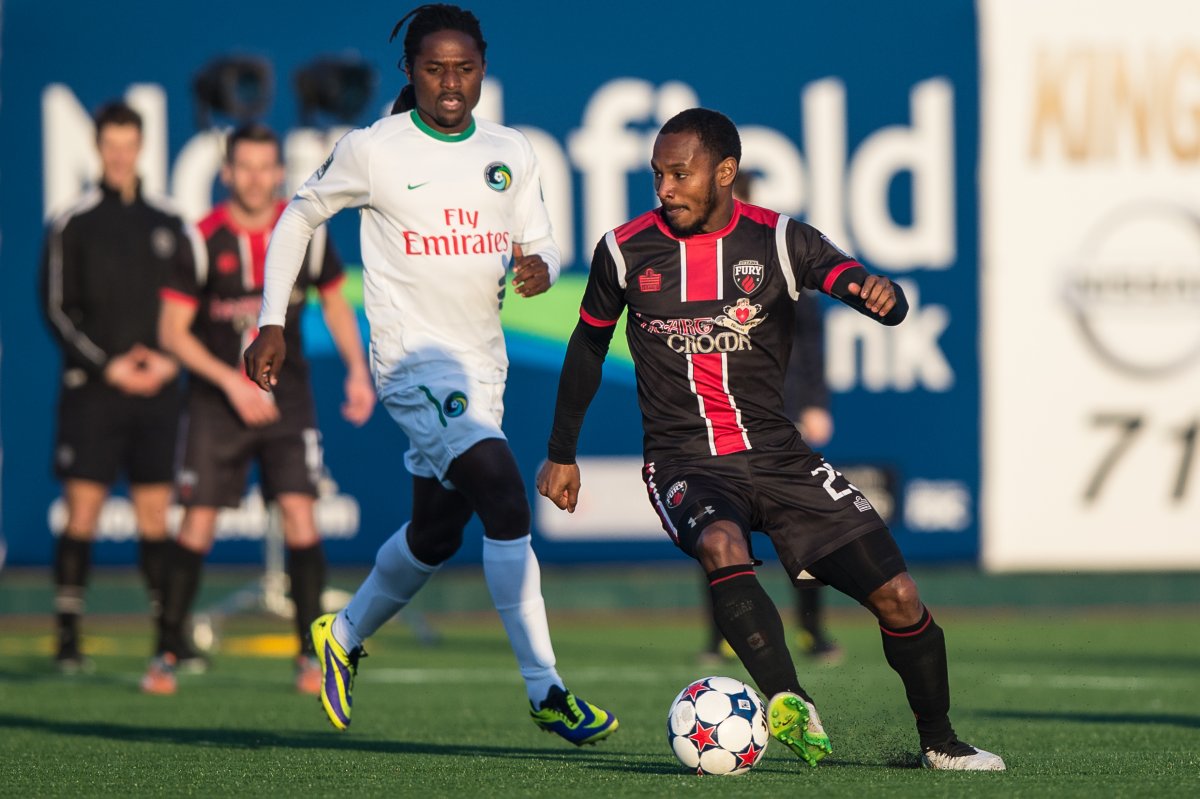 Fury's De Guzman to lead CanMNT in Gold Cup
Ottawa Fury midfielder Julian De Guzman has been named to the 23 man roster submitted by Canadian Men's National Team coach Benito Floro for the CONCACAF Gold Cup. The Canadian has been an integral part of the Canadian National Team over the last several years and most recently has been wearing the captain's armband.
De Guzman is currently sitting on 80 caps, just four behind Paul Stalteri, who is Canada's most capped player ever.  Featuring in the Gold Cup matches will push De Guzman past former Toronto FC teammate and friend Dwayne De Rosario's 81 caps, as De Guzman works his way towards the Canadian soccer record books.   Recently De Guzman was invited to play in a testimonial match for De Rosario as the Canadian legend announced his retirement from professional football, honoring the Scarborough native's lengthy career with fellow footballing friends.
De Guzman has an extensive resume that includes time in the MLS, La Liga and most recently the North American Soccer League with Ottawa Fury FC.  De Guzman told OttawaFuryFC.com "It was a good qualifier and a good way to prepare for the gold cup" referring to Canada's recent wins over Dominica.  "We know the important of how crucial it is to do well in the Gold Cup" he continued, "This is not just a tournament that happens every two years, this gives us a chance to be part of other tournaments such as Copa America in 2016"
Ottawa Fury gaffer Dos Santos has put a lot of importance in giving Canadian players opportunities at the club, and the signing of De Guzman during the off season gave Fury both the experience and skill they needed, but also a high profile Canadian at the club.  Dos Santos spoke about De Guzman's call up, saying  "Julian has been training well and he has been very good for us in games.  Hopefully what we have done here in the club has put him in a better position to represent our country in a good way."  Dos Santos added "We are very happy or Julian and hope for him to have a big tournament"
The NASL has shown a lot of growth over the past few seasons, with several new expansion teams being announced and NASL players earning call ups to national teams.  Last year Ibarra made waves as he become one of the first high profile NASL players to earn a call up to the United States National Team, and De Guzman's captaincy with team Canada in the Gold Cup can only help but raise the profile of both Ottawa Fury FC and the North American Soccer League.