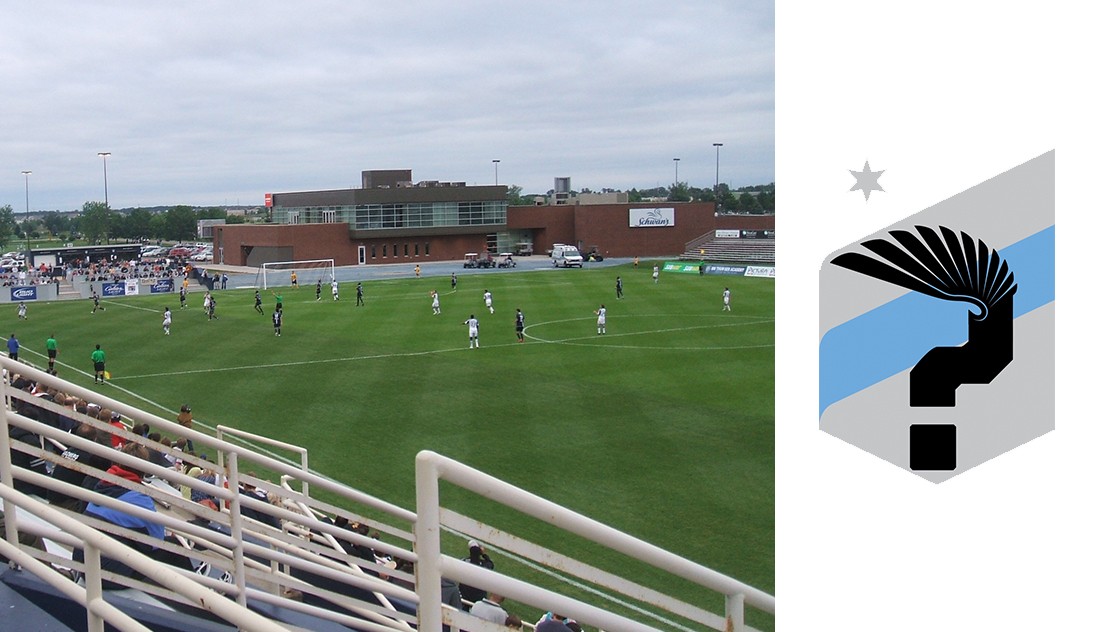 MNUFC Rebranded As Minnesota Uncertainty FC
Major League Soccer (MLS) commissioner Don Garber announced today that the league's Minnesota expansion side will be named 'Minnesota Uncertainty FC'. The team currently plays in the North American Soccer League as 'Minnesota United FC' but will feature a new look when they move to the nation's first division.
On a hastily called conference call Garber drew a link between other MLS expansions and the decision to rebrand Minnesota's franchise. "At MLS we've always held firm that what works in other nations isn't necessarily what's right for American soccer. With the announcement of Atlanta United FC, our league already has two teams with the 'United' moniker. DC United is having trouble letting the public know of their continued existence as it is. The inclusion of two other teams with the same suffix would irrevocably dilute their brand given the easily confused American public."
Minnesota has had three different iterations of professional soccer since 2010, all playing in the 2nd division of US Soccer. The Minnesota Thunder were dissolved in 2009 and their replacement, the NSC Minnesota Stars, played from 2010 to 2012 until being rebranded as Minnesota United FC. That final team's future was threatened last year as Minnesota Vikings owner Zygi Wilf petitioned MLS for a first division expansion.
The league commissioner confirmed that the new branding represented the values of Major League Soccer: "'Uncertainty' represents questioning; The energy that propels us to crave information and improve ourselves. At MLS we've left soccer fans guessing for years with their questions. Why Atlanta United? What is the status of our Miami expansion? What does a discovery claim mean? Even in Minnesota we've carefully crafted a sense of intrigue and ambiguity by working with the local front office to ensure as little official information as possible was available. Why aren't there any team logos at the announcement? What will the stadium look like? Which year will the team join the league? These questions force Minnesota soccer fans to craft their own answers and in doing so they create something bigger: A culture. A culture of uncertainty. Minnesota Uncertainty. FC."
The United could not be reached for comment but those in the local soccer supporters group were supportive of the change. A member of the 'True Northern Elite' expressed pleasure that the team's acronym would remain unchanged: "I'm not happy with us losing a proper footy team name but at least we'll stay 'MNUFC'." Jim Oliver, Commanding Officer of the smaller 'Dark Clouds' was more enthusiastic, "I think it's great. We speculated wildly for a year about whether the Vikings would get the bid. We argued about if the new stadium rumors were true. Up until today we were wondering what our MLS team's name would be. I can get behind 'Minnesota Uncertainty' because we've been living it for years!" Oliver then held up a match ticket that read "Minnesota United vs. TBA" and added, "I have no idea what this is even for. Somebody with the team apparently said it might be useful but who knows? I don't."
(Editor's Note: The preceding piece was written as satire.)