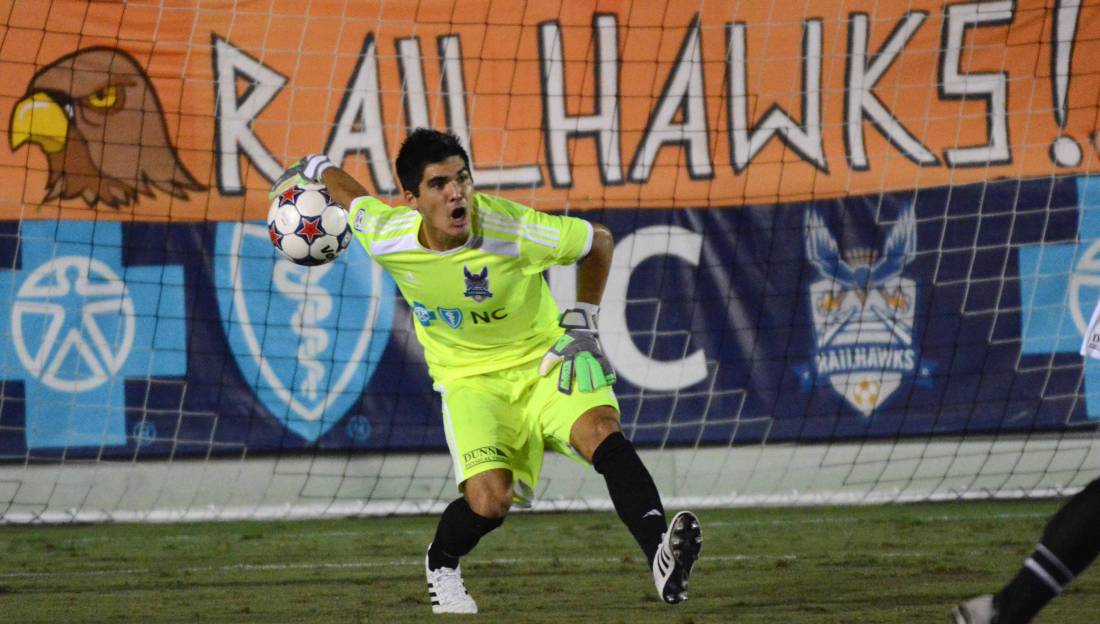 NYCFC Waive Akira Fitzgerald
MLS club New York City FC announced Tuesday, June 24th  that they have placed goalkeeper Akira Fitzgerald on waivers. Fitzgerald, who spent 4 years tending the net at the Carolina Railhawks, was acquired by NYCFC on a free transfer in December 2014. He played no competitive games for the New York club and was loaned back to the Railhawks on May 19th. He started 3 games for Carolina in the 2015 NASL Spring Season conceding only 1 goal. He returned to NYCFC at the conclusion of the NASL Spring Season.
Signs suggest that Fitzgerald was not aware of his fate until shortly before the decision to waive him was made public. NYCFC blog Hudson River Blue also reported that Fitzgerald was part of a NYCFC autograph signing on Monday night. and an ESPN FC article published on June 25th regarding NYCFC's possible acquisition of Andrea Pirlo quoted Fitzgerald talking about how proud he was to be part of the club:
"We'll have all these unbelievable players. It's just a real honor to be part of the club with them and I'm obviously really excited about it all. We'll see what happens."
Editors Note: Those wondering about Fitzgerald's future and looking for an explanation of the MLS Waiver process can find one on 2012 article posted by Dynamo Theory.