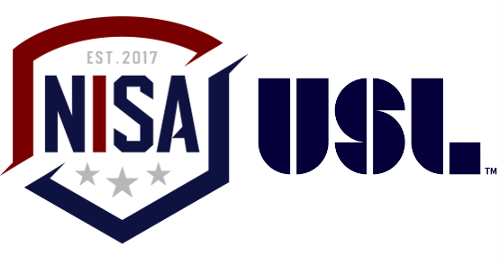 Midfield Press Lower League US Pro Soccer Expansion Tracker – October 2019 Edition
Editors Note:  The Midfield Press Lower League US Pro Soccer Expansion Tracker is back by popular demand after a two-year hiatus thanks to the efforts of James Gottermeyer who stepped up to help with lion's share of the research and writing of the piece. We hope you enjoy it.
USL Championship
The USL Championship played the 2019 season with 36 teams split evenly between eastern and western conferences.  They will most likely lose a few of those teams in 2020 however. Soc Takes reported that Portland Timbers II and LA Galaxy II will drop to USL League One.  Nashville SC will be moving to MLS for the 2020 season and it is unclear if they will keep a reserve team in USL Championship at this time.  Midfield Press's Chris Kivlehan reported that Fresno FC faces an uncertain future in USL unless it acquires new ownership.  
The other wild card is Ottawa Fury. The Canadian Premier League (CPL) started in 2019 with seven teams.  They would love for Ottawa to become the 8th team and seem to have some backing at the CONCACAF office.  Ottawa temporarily lost its sanctioning to play in USL for the 2019 season before that decision was reversed.  They could be forced (or move voluntarily) to the CPL for the 2020 season, although it seems unlikely at this point.  
Looking past 2020, USL Championship could lose more of MLS reserve teams to USL League One and teams like Saint Louis and Sacramento to MLS leaving them free to cash in on the $10M expansion fee from the rumored franchises below.  In an interview with Jeff Rueter of the Athletic, USL President Jake Edwards says long term he would like to have somewhere in the mid- to upper-30 of clubs and are currently looking at six to eight "markets".  While the loss of independent teams like Nashville, St. Louis and Sacramento hurts USL in the short run, the more MLS reserve teams that drop down a level the merrier.  All in all, it leaves the league with more open expansion slots to sell which will ultimately boost USL's bottom line.  Since the league has enough depth of teams to weather the losses, it should all net out positively. 
Confirmed 
San Diego (ETA: 2020)
USL San Diego was officially announced in June 2019 with a group led by Warren Smith, co-founder of Sacramento Republic FC, principal investor Andrew Vassiliadis and USMNT legend Landon Donovan.  Donovan will serve as General Manager and potentially could serve as Head Coach.  The club will start playing out of Torero Stadium in Mission Valley for the 2020 season. USL San Diego have been surveying area soccer fans to help choose the team color and branding.
Announced
East Bay (ETA: 2020/2021?)
East Bay was announced by USL Championship on December 18, 2017 and are scheduled to start playing in 2021.  Led by Mark Hall, a real estate-oriented entrepreneur based in Northern California and the President and CEO of Hall Equities Group, USL East Bay is looking to build 15,000 seat stadium in Concord, CA.
Sports360AZ reported in August that a USL team would be debuting in Oakland for the 2020 season alongside teams in San Diego and Baltimore.  While San Diego is confirmed and Baltimore is somewhat out of the blue, the East Bay effort could easily be confused with Oakland.
Along with the news on Frenso FC's uncertain future, Midfield Press's Chris Kivlehan reported that the East Bay effort is looking at the possibility of starting play in 2020 out of Diablo Valley Community College's stadium. 
Public Efforts
Des Moines – (ETA: ???)
On September 18, Jeff Rueter of The Athletic reported Kyle Krouse, CEO of Kum & Go convenience stores, reached an agreement with USL Championship to bring a team to Des Moines, Iowa contingent on a new stadium being built.  Krouse is the owner of the Des Moines Menace, a highly successful USL League Two team, but it is unclear if that would be the name of Championship side. However, The Des Moines Register the next day stated the public funding being sought is unlikely to happen: "no way they will contribute the amount promoters sought — $30 million — to build the stadium."  
Cleveland – (ETA: ???) 
Once announced to have an MLS expansion team for the 2005 season before the prospective owner passed away, Cleveland looks more likely to have USL in its future.  Shaw and Greg Adams, who purchased the rights the the Cleveland Force name (an indoor team that averaged between 11,000 and 14,000 for most of the mid 1980's), seem to have settled on a piece of land near Progressive Field. The Cleveland City Stars averaged around 1,500 fans when they were in the USL from 2007-2009 winning the second division title in 2008 before folding following a last place season in 2009.  Midfield Press is also aware of another group that wants to bring USL to Cleveland.
Rumors
Baltimore – (ETA: ???)
Baltimore has long been linked with a USL franchise with recent rumblings coming from the Baltimore Sun.  USL CEO states "the question is not if, but rather when will they join the American professional soccer landscape" but just like many expansion projects there seem to be issues in building a soccer specific stadium. Baltimore is currently home to NPSL club FC Baltimore Christos who play their games at Essex Community College.
Sports360AZ reported in August that a USL team would be debuting in Baltimore for the 2020 season alongside teams in San Diego and Oakland.  While San Diego is confirmed and the East Bay effort could easily be confused with Oakland, there has not been much of substance elsewhere recently on a Baltimore USL team for 2020.
Chicago (ETA: RIP, for now)
Chicago was awarded a USL franchise in November of 2017 and announced Tom Ricketts, Chicago Cubs owner and Chairman, would take over as majority investor in May of 2018.  At the time of the original announcement they displayed plans for a 20,000 seat stadium in the Lincoln Park and Bucktown neighborhoods possibly a part of the Amazon HQ2 bid.  Amazon has since announced its HQ2 will be split New York City and Northern Virginia, while Chicago has disappeared from the teams page of USL Championship Sterling Bay, the real estate developers behind the project, appear to have moved on as has Ricketts.  This iteration of Chicago USL appears to be dead.  
However, with the Chicago Fire moving to Soldier Field, there is a soccer specific stadium in Bridgeview, IL that will have some open dates should a new Chicago pro soccer effort emerge.  The third largest market in the country could very likely support more than a single professional soccer team.  
Queensboro FC (ETA: 2021) 
Midfield Press first reported on the project to launch a USL team in the New York City borough of Queens in 2018.  Led by soccer star David Villa, the effort includes Jonathan Krane, CEO of KraneShares, as the majority owner.  According to Pablo Maurer of the Athletic, Queensboro FC plans to start playing in 2021 at Citi Field, home of the New York Mets while the long term goal is to have a privately funded stadium in Willets Point. 
Rhode Island – (ETA: ???)
Anytime a AAA baseball stadium is vacated, you can expect to see minor league soccer executives pulling in for a look.  While NISA prepares to launch a club in Providence in Spring 2020, the USL also has its eyes on the market and specifically McCoy Stadium. The Pawtucket PawSox will be leaving the Rhode Island town just outside of Providence, moving to a new stadium in Worcester, Massachusetts.  Six groups offered proposals to use McCoy after the AAA baseball team vacates, according to the Providence Journal.  This included a USL effort led by Phoenix Rising investor Brett Johnson and independent league baseball Long Island Ducks owner Frank Boulton.  The Journal reports the USL group intends to build a new multi-sport stadium on the McCoy site. 
USL League One
Confirmed
Union Omaha – (ETA: 2020)
Union Omaha will start play in USL League One in 2020 and released its colors and crest last Thursday.  Their home stadium will be Werner Park, a minor league baseball facility they will share with the AAA baseball Omaha Storm Chasers. The two teams have ownership in common.
Returning From Hiatus?
Penn FC – (ETA: 2020 or 2021?) 
Penn FC, previously known as the Harrisburg City Islanders, is one of USL's longest-running clubs. They went on hiatus for the 2019 season with the expectation of returning to the field in 2020 as a member of USL League One.  The Penn FC website still suggests the club will return in 2020. However, there has been little news to that effect leading to speculation that their return may be deferred similar to the Rhinos. 
Rochester Rhinos – (ETA: 2021?) 
One of USL's most storied clubs, the Rochester Rhinos went on hiatus for the 2019 season and that hiatus appears as though it will extend into 2020 according to comments from team president Pat Ercoli on the Uncle Sam Soccer Podcast. The Rhinos were originally announced return to USL in 2020 as a member of USL League One instead of the Championship.
Rumors
Long Island  –  (ETA: ???)
A mixed use real estate development project in Suffolk County, Long Island led by NHL Hall of Famer Pat LaFontaine could involve a stadium for a USL League One team, per Front Row Soccer. The proposed $1.1 billion real estate project near the Ronkonkoma Long Island Rail Road station could see a convention center, medical facilities, office buildings added along with a 7,500 seat arena and a 6,000 seat soccer stadium.
USL League Two's Long Island Rough Riders used to compete at the top level of USL, and have been linked in recent years to a jump up back to professional soccer (original Big Apple Soccer article no longer online). New York City FC have also been linked to adding a reserve team in USL around the 2021 time frame. It is not clear either are involved in the project, but either or both could make sense as the soccer side of the operation.
Monterey –  (ETA: 2020?)
One possible resolution to the issues facing Fresno FC could involve the franchise moving to Monterey, California, where public funds may be available for a stadium.  This move would coincide with a drop down to USL League One, if it occurred, per the reporting of Jeff Rueter of the Athletic.
Portland, Maine  –  (ETA: ???)
With rumors of the Timbers reserves moving down to League One, another Portland team could be on the horizon, on the other side of the country.  Portland, Maine is one of the target markets for USL per the Press Herald.
Riverside – (ETA: 2020?)
Per SocTakes, AS Roma of Serie A will add a USL League One team in Riverside, California for the 2020 season. SocTakes originally reported on Roma's effort to bring team to Riverside, CA a year ago.
Various MLS2 Teams 
USL League One could see its numbers swell in the coming years via MLS reserve teams. Per SocTakes, LA Galaxy II and Portland Timbers 2 could self-relegate to Division III next year, while the New England Revolution adds reserve team.  Inter Miami has also been reported to look at placing a USL League One team in Fort Lauderdale. 
NISA 
NISA officially launched play in the Fall of 2019 after receiving D3 provisional sanctioning from the USSF after an almost two-year process that has seen multiple leadership changes. Eight teams began playing in the "NISA Showcase," Detroit City FC and Chattanooga FC also played some friendlies against NISA competition while participating in the NPSL Members Cup and three more teams are listed on the league's website but not yet formally introduced.  They had internal deadlines of August 1 to apply for the 2020 Spring Season and October 1 to apply for the Fall 2020 season. If the clubs would want to play in the 2020 US Open Cup, they would need to have at least a 10 game schedule (per club) announced by 1/31/2020. NISA is expected to find out if it becomes a full member of US Soccer during the next US Soccer AGM in February.
Confirmed
Chattanooga FC – (ETA: Spring 2020)
Chattanooga is currently playing in the Members Cup and will transition to NISA for the Spring.  The club will play out of Finley Stadium.
Detroit City FC – (ETA: Spring 2020)
Detroit City FC is currently competing in the NPSL Members Cup and will join the NISA Spring Showcase in 2020.  The club will continue to play out of Keyworth Stadium.
Michigan Stars – (ETA: Spring 2020)
The Michigan Stars will also transition from the Members Cup to NISA.  The club currently plays out of the Ultimate Soccer Arena in Pontiac, Michigan.  It is not yet known if they will play out of the indoor facility in NISA. The club is rumored to have picked up several players who were previously with the Philadelphia Fury.
Announced
Connecticut United – (ETA: Spring 2020)
The club is expected to start play in Senator Thomas J. Dodd Memorial Stadium in Norwich, Connecticut for the NISA Spring Showcase. Former Dundee United chairman Stephen Thompson is part of the ownership group of the team, which is rumored to be looking to make its long term home at a to-be-constructed soccer-specific stadium near the Mohegan Sun casino in Uncasville.  The casino currently houses an arena that is home to the WNBA's Connecticut Sun.
Apparently branding details for the team were found on a vendor website, which included the nickname Wolf Clan and a crest featuring wolves (pictured above).  Wolf Clan would appear to be an homage to the Mohegan tribe, as the word Mohegan translates to "people of the Wolf." Midfield Press is told the leaked logo may not be the final version.
Providence – (ETA: Spring 2020)
The most information we have to date about the NISA Providence effort came from a Providence Journal article about six groups bidding on the site of McCoy Stadium, the minor league baseball home of the Pawtucket PawSox which will be abandoned when the baseball team moves to Worcester for the 2021 season.  AJAX Advisors, the group behind the Providence NISA project, proposes to "bring professional sports to Pawtucket with independent professional soccer in a new stadium in Downtown Pawtucket and the conversion of McCoy into a light industrial use."
Midfield Press's Chris Kivlehan reported that former New England Revolution executive Craig Tornburg has been consulting on the project.  Tornburg recently left his position with Boston City FC of NPSL.
Returning From Hiatus?
Philadelphia Fury (ETA: Spring 2020?)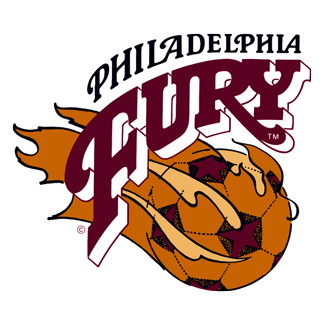 The Philadelphia Fury's participation in the NISA Fall 2019 Showcase was cut short due to an investor pulling out.  The Fury may return for the Spring Showcase, if a replacement investor can be found. The club planned to play its home games in the city of Philadelphia at Franklin Field but never got that far after suspending operations in the wake of an 8-1 thrashing at the hands of Miami FC.
Rumors
ASC San Diego – (ETA: ???)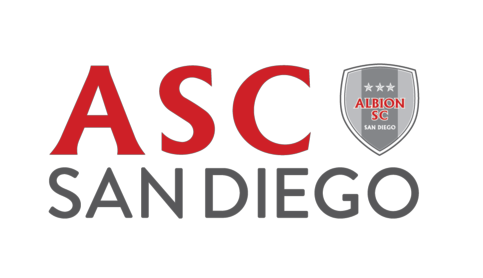 ASC San Diego planned to play in the NPSL Founders Cup until that project fizzled out and was replaced by the NPSL Members Cup, which had a much lighter West Coast presence. In addition to being an arm of one of the country's top youth soccer clubs in Albion SC, ASC San Diego added Pro League Standards qualified investors in Scot Chisholm and Joe Callahan of Classy in anticipation of the Founders Cup.  The club seems prepared to join a professional soccer league if it so chooses, and with Warren Smith's effort snapping up the USL rights, the only option for a pro league would be NISA.  With the USL team launching in 2020 and 1904 FC having already kicked off in the NISA Fall Showcase, the market is more crowded than it was a few years ago but Albion would have a very large base of youth club families to draw in terms of marketing. 
Jacksonville Armada – (ETA: Fall 2021?) 
Unlike former NASL peers, most of whom have either moved on to USL or filed high profile lawsuits aimed at reforming US Soccer, the Jacksonville Armada has kept a relatively low profile in NPSL.  The most information on the Armada's future plans comes from an article in June from the Jacksonville Soccer Journal.
Team president Nathan Walter told the Journal that the priority right now is on building a stadium for the Armada, before they take the next step.  "In regards to next year, I'll be completely straight, we're not sure yet," he said. "We're not sure what that looks like, we still have six months of this year left and as we know anything can happen and things can move. But what I can say is that until a stadium is in place, we're not ready to take the next step, whatever that next step may be. The stadium is crucial for us to make the next step up."
Walter also emphasized team owner Robert Palmer's commitment to the project.  "He has 40 years he wants to be a part of this, it's not for Robert where it's just a short-term thing and all of a sudden it's gone," Walter said. "He wants a legacy here, so he's in it for the long-term. If it has to take a couple of years for us to work it all out then that's what we'll do, but we know we're in the market and we're comfortable in the market."
Milwaukee Torrent – (ETA: 2021?)
The Milwaukee Torrent, who currently play in the NPSL Members Cup, have added Pro League Standards qualified investors to their ownership group, per Wisconsin Soccer Central.  The club plans to apply for either USL League One or NISA to start play in the 2021 season.
New Orleans Jesters – (ETA: ???)
"We've been exploring professional soccer for some time," New Orleans Jesters General Manager Kenny Farrell said in a statement on the club's website while announcing the team's hiatus from NPSL for the 2019 season.  The Jesters were one of the teams with a Letter of Intent to join the North American Soccer League prior to the cancellation of the league's 2018 season.  The club is understood to be looking at both the USL and NISA.
New York Cosmos – (ETA: ???)
With the Founders Cup fallout clarifying the line between professional and amateur soccer in the United States, the New York Cosmos may be left without a league to play in for 2020.  NPSL learned through the Founders Cup process that insurance issues prevent it from being able to have paid professionals in leagues under its banner. The Cosmos and Miami FC have been among the teams openly paying players.  Going forward, teams in NPSL need to use non-paid professionals or amateurs, either of which seems beneath the Cosmos' storied name.
As the main drivers of the NASL antitrust lawsuit against US Soccer, the New York Cosmos may find themselves persona non-grata among professional leagues that depend on US Soccer's blessing to run their leagues.  Michael Lewis of Front Row Soccer reported comments from Cosmos owner Rocco Commisso that even NISA has been wary of taking the club in.
"It's a tough decision," Commisso said. "I have not made up my mind yet. Clearly, if nobody lets us play, how can we play? NISA doesn't want us, the NPSL doesn't want us and I'm just not going to field a team of amateurs. That's not the Cosmos."
Commisso added on NISA in particular: "From what I heard — I didn't speak to them personally — is that they might have a lot of problems with them getting Division Three if they let the Cosmos in," Commisso said. "I heard it from some of our people that are in touch with the situation. U.S. Soccer is just putting stumbling blocks in front of us."