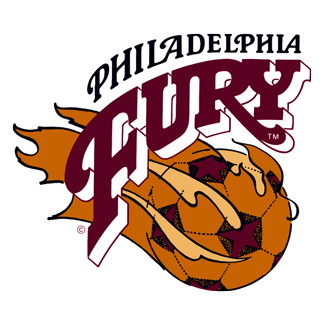 Philadelphia Fury Aim To Bring Blue Collar Soccer to the City of Brotherly Love
It was 1981 when Matt Driver first encountered the Philadelphia Fury, in a sense. He was coaching a summer camp up in the Catskills, and playing in exhibition matches including one against the New York Cosmos.  One of the coaches of the exhibition team had been involved with the Philadelphia Fury in the North American Soccer League. The Fury, which had been owned by rock musicians Rick Wakeman, Peter Frampton and Paul Simon, went out of business after the 1980 season, but the coach was involved with folks who wanted to re-launch the club.  It never happened. Matt Driver moved on with his playing career, which took the Scotland native to the old American Soccer League (unofficial second tier to NASL at the time) as well as to England.
After his playing days were done, Driver would go on to coach with the New England Revolution in MLS and manage the South Jersey Barons in USISL, a precursor to the modern USL that was then a Division III pro league.  The Barons have evolved into Ocean City Nor'easters over the years and play in USL League Two today. 
Driver took a break from soccer and went into the casino business, but got the itch one day and did some google searches for the Philadelphia Fury to see if the club had been relaunched in modern form as some classic NASL teams had.  He found that the trademarks for the Fury, the Philadelphia Atoms and the American Soccer League were all available, and so he decided to register them. This led to the current incarnation of the American Soccer League.
After relaunching the Fury in ASL, Driver raised his sights towards bringing the club back to the full season professional ranks.  He has been working for several years towards this end. Midfield Press first interviewed him about it in September 2016 following up on a Philadelphia Inquirer story suggesting the team was seeking investors to join the re-formed North American Soccer League. Things didn't work out in time for the Fury to join the NASL, but several years down the line, the vision has been realized in the National Independent Soccer Association.
Midfield Press caught up with Matt Driver to talk about his long-in-the-works return of the Philadelphia Fury to the professional soccer ranks.
1. You have been working for several years to bring the Philadelphia Fury to a full season pro soccer league and you have finally done it with NISA.  Tell us a little bit about their journey to get here?
Our first major match against La Liga side Eibar helped put us on the map. We surprised many people by drawing with them 1-1.  We had a squad of all American players and an average age of 23. I started seriously focusing on how we can move these guys to the next level.  We were offered a transfer fee of several hundred thousand dollars for our goalkeeper Chase Clement after that game but we couldn't get him a visa. That was the genesis of the push to bring the Fury back to pro soccer.

2. By playing at Franklin Field, you get to make the claim of being the pro soccer team in the city of Philadelphia.  But Franklin is a pretty huge venue for a D3 club. Are you working on plans for a different venue in the future, and will it be in the city?  Will you look at add seats at an existing college soccer stadium in the city?
We always wanted to take the team back to the city of Philadelphia, but we wanted to do so in a proper professional platform.  We were limited on choices in the city, with all due respect to Franklin Field. The original Fury played a couple of games there so historic link.
We are working with a local developer who owns a significant parcel of land in the city.  He is planning on building a 8,000-10,000 stadium that can be used for multiple sports. This is about 18-24 months away because they have certain processes they need to go through. We are also looking for land in New Jersey that will be for a training facility.

3. How did Martin Judge get involved as the lead investor?
Marty and I have been friends for a long time.  He has been a long-time sponsor of the Fury. I asked him if he would partner with us and come on board.  He came on board due to the long-standing relationship. We also have Big Block as investors in the team. They are invested in the Professional Fighters League, Ocean Casino Resorts and they are invested in eSports properties.  
We have also partnered with Harrisburg University to help our players continue their education.  Additionally, we have ongoing discussions with two other major universities including Temple through our partners and one other possibly in the area

4. The website lists both you and Cris Vaccaro as Head Coaches.  How is that going to work – Co-Head Coaches?
I am the Sporting Director and CEO, Cris is the Technical Director and Head Coach.  Cris and I have been working together for six years. We are like an old married couple.  We have different personalities and we compliment each other. The last few years I have sat up in the stands on game day and he is on the touchline.  We decided for the professional team that I will be back down there with him.

5. Can you share a little bit about how you have built the roster for the Fury?
The first thing was to try to identify the best young American players who were available.  Sidney Rivera was one of the first players we identified. He's a professional and we feel he can play at a higher level than he has been playing recently.  Cristhian Hernandez is a player we have been watching for several years. Connor Hurff is a player who has been with us at the Fury and we feel that he is one who can step up to the next level.  Kyle Nuel played for us for a few years before going off to Germany, and we were able to bring him back. In addition, I looked at 200-300 videos of players to find the right players for the squad.  I think we found some hidden gems who will turn heads.
When building the team, personality was important to us as well. We want the Fury to have a personality that reflects Philadelphia.  We want working-class, blue-collar, hard-nosed guys on the team. The Philadelphia Flyers's famous "Broad Street Bullies" teams in the NHL come to mind.  We will be hard-working, tough to beat and physical. We have some larger bodies on the team, and our home field will be a bit narrow so there will be nowhere to hide. We won't be playing a boring style or playing not to lose.  We want to score goals, even at the expense of giving up some goals.

6. With Connecticut and Providence waiting until the Spring, the Fury will be the only NISA team in the Northeast for the time being.  Are there any plans for additional teams in the Northeast, that you can talk about?
We are in touch with potential owners who are interested in putting teams in New Jersey and New York.  We have talked with these groups about teaming up to sell sponsorships on a regional basis as well as other ways to help reduce operating costs for the group of teams in the general area.

7. The Fury ownership recently purchased a team in Spain.  Can you share a little bit about this, and how you plan to have that club work with the Fury.  From the Fury perspective, is the strategy to use the Spanish club to help facilitate player sales overseas?
We have gone into a 50-50 partnership on Benidorm C.D. in Spain.  We have been touring in Spain with the Fury the past few years so we built ties over there.   The idea is that we will help players move over to Spain to help advance their careers in Europe as well as generate transfer fees.

8. Are there plans for a Philadelphia Fury youth academy?
We don't have one.  Right now we are focused on trying to work with the local youth academies at the younger ages, and then work with the young men from there when they get to 17, 18, 19, 20 years old.

9. You have taken a step back from the American Soccer League while focusing on bringing the Fury pro. What is next for the ASL?
Dan Trainor is going to become the CEO and commissioner.  The ASL is going to take a year off and come back in the Fall of 2020. 

10. Why should soccer fans in Philadelphia, even ones who enjoy the MLS team in Chester,  come to check out the Fury at Franklin Field this Fall?
We will be an exciting, dynamic and entertaining team that will have a true Philly flavor instilled into every player who walks on the field whether they are from the local area or another part of the country or another country.  Our final home uniform will have a blue-collar to represent the working class of Philly. It will have the 215 on the neck to represent Philly, and the original gold of the Fury. We are working on it with Hummel to get it just right.  We may use our gray kit for the first match if it is not finished in time. We hope to debut it to the public soon.
We have invested our own money into the brand, but we are still looking for sponsorships and additional investors that want to share in our dream in bringing back a true Philadelphia sports brand with history and a legacy that Philly sports fans will love and support on and off the field.
We are also seriously looking at fan ownership as part of our model. We would welcome that, however, we understand that we have to build a relationship with the fans first to see if there is a market for it.
Our goal to build a stadium in the city with our partners is our commitment to making this work in the long term. We are establishing our platform and brand in Spain and other countries and this can be seen by us becoming partners in Benidorm CD in Spain where we already have placed several players for next season.