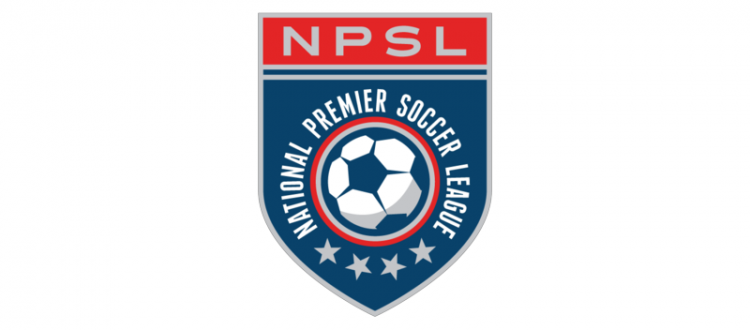 NPSL To Kick Off Pro-Level Competition With Founders Cup In August 2019
The National Premier Soccer League (NPSL) announced today that it will kick off a new level of competition in August 2019 called the NPSL Founders Cup.  This competition take place after the traditional NPSL season finishes its playoffs in August, and will serve as the forerunner to a full season league that will begin in Spring 2020.
"We are very excited to bring a new brand of community-based soccer to the U.S. market," said NPSL Chairman Joe Barone. "Beginning with the Founders Cup, fans will be able to enjoy watching authentic clubs compete with professional players and staff. This new venture will build upon the success and experience of NPSL and its nationwide network of local soccer club members."
"We support our members' growth and expansion of their leagues," said United States Adult Soccer Association president John Motta.  "This is another opportunity to develop players, coaches, administrators and referees at the highest level of adult soccer.  This is absolutely critical for player development, as it prepares players onto the next level and also for referee development, as this level of adult soccer is the best training ground for referees in this country."
The Founders Cup will feature at least 11 teams from across the United States, with the possibility of more joining. The New York Cosmos, Miami FC, Miami United, Chattanooga FC, Detroit City FC, Milwaukee Torrent, Oakland Roots, California United, Cal FC, FC Arizona and ASC San Diego are among the teams confirmed for the competition in the NPSL's press release. Midfield Press understands there are three additional teams trying to decide between starting with the Founders Cup or kicking off in 2020 for the full season competition. 
In terms of names that may have been expected to be on the list but are not: the New Orleans Jesters and Virginia Beach City FC, previously linked with "NPSL Pro", are believed to be waiting until the full season kickoff in Spring 2020 to give themselves more time to prepare.  The Jacksonville Armada, also previously linked with the league, have publicly stated that they are evaluating it as well as several other options for 2020.