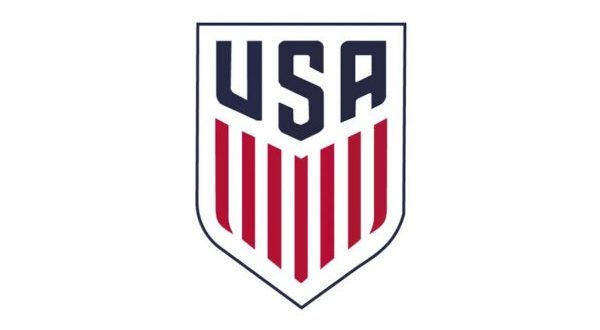 Building A Better Mousetrap For Pro Soccer In The USA – Part I – Why It Is Needed
It is fair to say that 2018 is something of a lost year for the New York Cosmos, Miami FC and Jacksonville Armada.  While the clubs are participating in the semi-pro National Premier Soccer League (NPSL), their experienced, professional squads are misfits in the short season competition that in large part is filled with teams of college players. Fans of those clubs surely are grateful the teams are playing in the NPSL versus not having a season at all. Yet even as the North American Soccer League's (NASL) antitrust lawsuit against the United States Soccer Federation (USSF) grinds forward in the courts, the possibility of a better 2019 season may seem further away than ever to those fans.
Cosmos owner Rocco Commisso offered to inject $500M into a re-formed NASL – $250M of his own money and $250M raised from other investors/financiers – in exchange for assurances including a 10-year runway for the league to meet the USSF's Professional League Standards, which outline the criteria for divisional sanctioning.  Commisso cited the nearly two decade ramp up time Major League Soccer received from the Federation before it only recently fully met Division I standards as justification for why a newly invested in NASL should be treated with similar patience.
The basis of the antitrust lawsuit is that the USSF and MLS are too tightly coupled, and at the center of that is Soccer United Marketing (SUM), a company owned by MLS investors to which the USSF has awarded no-bid media rights contracts. A critique is that MLS/SUM unduly profit off the back of the US Men's and Women's National Teams, putting money into the pockets of MLS owners that is unwarranted relative to the ratings the league garners versus those of the national teams.  SUM pays USSF a guaranteed annual revenue commitment that outsiders question may be below market value since it is not part of an open and transparent bidding process. While lucrative for SUM's owners, this arrangement coupled with MLS's closed system may stunt the overall potential of the sport in the USA.
As part of its coverage on the 2018 World Cup, the Economist attempted to ascertain why some small countries, such as Uruguay, overachieve their apparent soccer potential, while other large countries fall short of their potential.  The analysis identified a nation's wealth, size, level of public interest in the sport, talent development system, utilization of a diaspora and tournament preparation among the key variables leading to international football success.  The United States was singled out as one of the countries underperforming its potential.
Quoting the article: "Such short-sightedness has harmed America, too, which failed to qualify for this year's tournament. Our model reckons it should be one of the strongest countries, even accounting for the popularity of other sports such as baseball and basketball. But few players get serious coaching in the amateur college system, and those who are not drafted to Major League Soccer cannot be promoted from lower divisions."
Note that The Economist's analysis disagrees with the commonly held belief that the popularity of soccer relative to other sports in the US is a limiting factor when compared to other nations.  In its pursuit of maximum shareholder value through artificial scarcity of at the top level of the US system, MLS may place an artificial cap on the development of soccer talent in the United States by removing the incentive to invest for non-MLS owners. American billionaire investors such as Michael Eisner and Robert Sarver have taken the opportunity to buy low and build value in lower league teams in Europe, for example, versus investing in teams here where the same opportunity does not exist.
MLS has certainly done many positive things over the last two decades and certain individual MLS franchises are doing excellent work with their academies in their metro areas.  Red Bull New York stands out in this regard, having produced a number of valuable players for the national team. They have given a large number of people opportunities for careers in soccer. MLS has built some very nice soccer-specific stadiums. The genuinely strong attendance numbers in Atlanta and Cascadia are to be applauded.
However, the despite the good MLS has done up to a point, it is time for soccer in the USA to grow past the limitations of the league. The efforts of 25 teams in 23 US markets – or if you think MLS will expand to 32 teams – 29 teams in 27 US markets, will never be enough to harness the potential of the whole country versus what an open system with hundreds of incentivized team owners as is seen in leading soccer countries around the world.  MLS won't help clubs beneath them thrive by sharing in the TV revenue wealth or by participating in the FIFA training compensation and solidarity payments system (the latter of which it blames on an apparently shortsighted MLS Players Union). MLS can continue as an isolated, closed franchise league for the benefit of its investors, but the USSF board should not make it difficult for other investors to try to build an open system model apart from MLS.  They USSF board needs to do what is in the best interest of soccer in the USA, not just what is in the best interests of the investors in Soccer United Marketing.
In their efforts to see a system in the USA more in line with global norms, Commisso and his fellow would-be investors fear that USSF, whose board includes and is heavily influenced by SUM CEO and MLS commissioner Don Garber, may wield the PLS as a weapon to protect the interests of MLS without the 10 year ramp up time as a guaranteed protection.
USSF president Carlos Cordeiro claimed he did not have time to meet on the offer, as he was occupied with campaigning for United 2026 World Cup hosting bid. He delegated the matter to USSF CEO Dan Flynn, whose snarky letter exchange with NASL commissioner Rishi Sehgal earned headlines earlier in the year. The USSF board rejected Commisso's overture, but invited him to have the NASL re-apply through the normal sanctioning process, which does not address his concerns.  The USSF board seems to have very little interest in Commisso's $500M pledge, even as he pursues a similar-sized and potentially alternate financial investment in Italian giants AC Milan. According to Cosmos sources, Cordeiro has not reached out to Commisso since successfully completing his United 2026 campaign several weeks ago. So lawsuits it is, without a settlement in sight (lawsuits is plural, as there is a second suit against all but one board member directly, alleging they failed to uphold their fiduciary responsibility in the way they handled the NASL's de-sanctioning).
Meanwhile, with the court setting a schedule in the antitrust suit that sees discovery run through April 30, 2019, it seems unlikely that NASL will return as a USSF PLS sanctioned league for a Spring 2019 start.  In fact, NASL lawyers warned in a court filing that the 2019 season will be cancelled and that the 2020 season may also be cancelled unless a trial date in early June 2019 is granted.  NASL sees that as the latest date for the trial to run its course and allow adequate time to prepare for a 2020 season.
Money May Not Be An Issue, But Time Is Not An Ally
Another 2019 season in short season NPSL would be damaging to the Cosmos, Miami FC and Jacksonville.  USSF knows this, and like any legal opponent seeking an advantage, has tried to extend the trial schedule as long as possible.  While Commisso is not going to run out of money anytime soon, another lost year would be corrosive to the Cosmos, Miami and Jacksonville fan bases. While the teams are retaining the most die hard of fans, for the casual support, it is out of sight, out of mind – sight in this case meaning in a pro league.
NPSL, which has flourished as a short season league and contains a number of clubs that look ready to make a step up, is working on a full season version of its league. Internal meetings are occuring on a regular schedule to advance the topic among a subcommittee of NPSL owners.  A full season version of NPSL featuring the short season league's elite clubs stepping up to a higher level, running from April to October or thereabouts would be a major improvement for New York, Miami and Jacksonville in 2019. It would also advance the aspirations of ambitious NPSL clubs in Detroit, Chattanooga, Virginia Beach and New Orleans among others.  There is a lot to like about the idea when compared to short season NPSL.
Another alternative could be the National Independent Soccer Association, which appeared dead just a few weeks ago when its co-founder Peter Wilt left to join a Madison, Wisconsin USL D3 expansion club.  However, potential NISA club investors continue to meet and are working on naming new leadership for the league, which could start by Fall 2019 based on an article on a prospective Oakland, California NISA group.
The plan for NISA has been to operate within the USSF's PLS, applying for Division III sanctioning at first and then applying for additional divisions as the association grows. NISA intends to comply with global soccer norms on issues such as promotion and relegation, as well as training and solidarity payments.
The Difficulties of Creating an Alternative to MLS Within the PLS
The adversity faced by the NASL clubs is an opportunity in disguise.  To recognize this opportunity, you must first realize that the USSF's Pro League Standards are fundamentally in conflict with FIFA's principle of promotion and relegation, as illustrated by Daniel Workman.  If a primary owner barely meets USSF's D3 financial requirement of $10M net worth excluding the team, and their team is promoted to D2, do they have to sell 35% of their team to a higher net worth individual if they cannot suddenly come up with a total $20M net worth?   While perhaps less likely to be an issue than ownership net worth, in a system with on-field merit based promotion, as Workman points out, the PLS could also have issues with a league due to the number of time zones the teams are in or their metro market size. The PLS are not designed for closed system pro-rel, let alone an open system.
Major League Soccer has cornered the market on being the American style sports league with franchises that happen to play soccer.  The United Soccer League (USL) is currently torn between being MLS's answer to Minor League Baseball, and the greater aspirations of its some of independent clubs. There is not a lot of oxygen for another American style franchise league, with USL gobbling up available markets left and right between its D2 and forthcoming D3 leagues. The best answer to competing in this market is to position yourself as the global-style league system.  NISA intends to do this through the PLS, however, as Commisso has pointed out that carries significant risk, as influential SUM-aligned interests on the USSF board could eventually sabotage any league that appears to gain traction towards competing with MLS.
Many look to USL as a possible alternative to MLS in the future. USL has built a strong front office and services for its teams such as USL Productions, and has done a good job managing its growth. USL has its virtues over MLS in that it is a much more supporter friendly league. MLS regularly has run-ins with supporters groups, as seen recently with Sector Latino in Chicago and Barra Brava in D.C., and you don't see such self-sabotage in USL.  USL is not working with one of its franchisees to rip a founding team out of its community, as with MLS and the Columbus Crew. USL does not have convoluted player allocation and roster rules, and a history of accusations of fixing player allocation outcomes despite those rules as former USMNT star Jermaine Jones claimed MLS did in the "blind draw" for his move to New England.
USL also seems open to expanding into pretty much any community in the United States where there is an investor who can meet the PLS and pay their expansion fee, rather than trying to inflate franchise value through artificial scarcity like MLS does.  Significantly, USL no longer feels constrained by moving into MLS markets where there may be room for another club to succeed, per a recent interview with Jake Edwards by Neil Morris of the Inverted Triangle Podcast.  "A few years ago, if we had looked at a market that had an MLS team or any professional soccer team, we'd have had to really think whether that made sense for us to go in there to give our club the best possible chance of success … You saw the struggles that the former NASL club in Oklahoma City had after we already had a very successful USL club in Oklahoma City. They launched there and struggled, and they didn't get through their first season, really. It's not good for the game, it's not good for investors, it's not good for the fans, and it's something we've steered away from," said Edwards.
"As the support for the game has grown and our league is a very different league than we were even just a couple of seasons ago, you don't need to shy away from some of those things. We had a group in Chicago, Sterling Bay, who came to us with a plan to secure 72 acres downtown, they were going to build a soccer stadium, and they wanted a professional soccer team there. They were going to have a concert venue and a mixed-use development … As we look at that, we think, OK, there's a MLS team there, the Fire, that have been there for a long time and have a strong fan base in that city. But it's an 8 million-plus person city, and their stadium and club is in one part of the city that's not necessarily attracting a lot of the other people who live there. I think the sport has evolved to a point now where, maybe not in every city but a lot of big cities, you can support two teams. You've got multiple teams in the New York/Jersey area, and the L.A. area, and I think we're there now …"
However, when thinking about where USL might go in the future, it is important to remember that the business model of USL the league and USL teams are quite different.  This could lead to conflicting ambitions in the future where owners of its more successful independent teams may grate against the limitations of the USL model that go hand and hand with the league's stability.  
Last year, it was reported that the presence of MLS2 teams in USL D2 became a hot button issue to some of the owners of the independent teams. USL may have resolved this issue (mostly) by encouraging some of the MLS2 teams to move down to the new USL D3.  An encouraging aspect of this is it demonstrates that USL listened to the concerns of its constituents and came up with a pretty good solution.
Another emerging issue is the disparity in the profitability of the league itself versus that of its teams.  According to an analysis by Nipun Chopra of SocTakes, USL the league has earned or will earn $60M in expansion and upward mobility fees between 2017-18, while independent teams themselves commonly lost between $3M and $5M annually.  Unlike MLS, where the league owners and team investor-operators are one in the same and league profits are shared back to the investor-operators, USL is separately owned from the teams.  Without some type of return of capital from the league back to the teams, whether in the form of prize money or some type of profit sharing arrangement, USL will likely see many clubs who don't make the jump to MLS shutter their doors after several years of sustained losses, unless a new investor swoops in to save the team (and the cycle repeats after a few seasons).  
That may not be a huge problem to USL as a business as long as more investors come along willing to drop millions on expansion fees each year, but this disparity could become a problem to current and prospective team owners.  With the current model, from a purely financial point of view, if a team in City-X folds and a year or two later a new investor wants to pay the new going-rate D2 franchise fee ($5M and headed up) for that market, the math actually works well for USL.
The disparity highlights a fundamental problem with the USL business model for those looking for them to compete with MLS. USL is a franchise fee cash-cow, and disrupting that model would be risky to the owners of the league who are benefiting from the strategic position into which they have maneuvered themselves. The minor league to MLS route is the safer play to keep the expansion fee revenue coming, even if you lose a number of teams along the way.  Thus a challenge to MLS from USL seems unlikely, unless USL finds itself under some type of competitive pressure from a new league that starts to become more attractive to independent teams in a way that the NASL did not. Even if a USL challenge to MLS were to emerge, it probably won't look like an open system because those are not conducive to collecting lucrative franchise fees. For USL to create that, it would require an extremely brave business model pivot that existing companies in a market space (not just soccer) rarely ever make when things are going well for them.
An example of how this transition to a model more consistent with global standards could be difficult for USL is evident in Jake Edwards' comments on promotion and relegation.  While the issue is popular with fans who want to see USL grow into something more than it is today, certain owners have paid for their guaranteed place at a certain level of USL.  Edwards told Bob Williams of Sport Business, "In a model where you buy a franchise to get into a league and you set that price based on the division you are in, how do you square that you are going down?"  While some USL owners are interested in promotion and relegation, Edwards told Williams that it is "not imminent nor our focus."
MLS pundit Alexi Lalas once said anyone looking to challenge the status quo should "build a better mousetrap" first.  While some would argue that Lalas was being disingenuous given how tightly aligned MLS-SUM-USSF are, as well as the perception of him as an MLS advocate, the blueprints for the better mousetrap are readily available in leagues across the world.  
The best alternative to give soccer fans in the US something differentiated from MLS is to build a global-style soccer league system from the bottom up, not the top down or middle out.  If the resources Rocco Commisso and his partners were going to make available to the NASL in a PLS sanctioned context were available as seed money, one could lay a great foundation. While $500M is a lot of money to invest, for context it is about the same amount Vince McMahon expects to spend to get the new XFL established in its first three seasons.  Properly capitalizing rival pro sports leagues is not cheap.
Right now there are at least two separate groups working on different plans for a new full season "pro" league, NISA and NPSL.  In part two, I will take a look at why it would make sense for the groups interested in NISA to join with the former NASL teams, groups interested in full season NPSL and potentially some other elite USASA open division clubs to form one broader association of clubs as their goals are closely aligned on many key issues.  Instead of another lost year in 2019, these clubs and investors could work together to build a foundational platform for the future, from the bottom up.