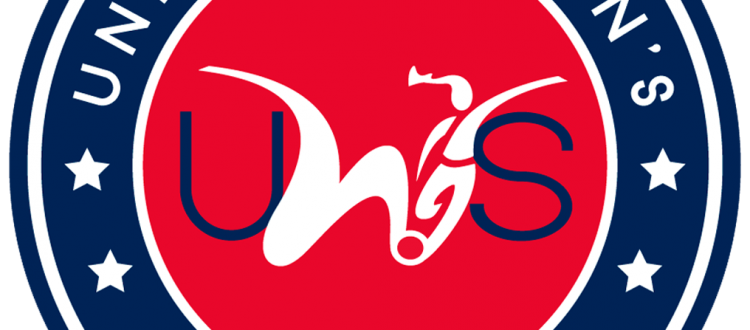 UWS Midseason Review: West
It surely is a Wild West Conference season in the UWS!  The addition of Canadian starting Goalkeeper Stephanie Labbe has propelled Calgary even further into the lead, but defending champs Santa Clarita has recovered from a slow start to make the race for first interesting.  The MLS owned clubs are in Real Salt Lake and LA Galaxy OC are holding their own and are sure to make the second half of the season an exciting one.  All statistics are up to date through week five of the season.
Calgary Foothills: 4-0-1, 13 points
Calgary was already on track to make a run at a UWS title before signing Canadian Goalkeeper Stephanie Labbe, but now find themselves alone at the top of the UWS West Conference. After the almost flawless first half of the season, Calgary goes into the teeth of their schedule.  Foothills second half of the season includes games against Real Salt Lake, LA Galaxy, So Cal Crush, and two games against their toughest competitor, Santa Clarita Blue Heat.
Statistically, Calgary is led by Forward Lauren Raimondo and Midfielder Jessica Jones.  Raimondo leads the team in goals with three, while Jones leads the team in assists with four and points with six.  Goalkeeping has been a strong suit for Calgary even before Labbe joined the club.  Emily Burns has played 270 minutes and has only given up three goals all season. Labbe has played 180 minutes with six saves and no goals allowed.
Santa Clarita Blue Heat: 2-0-2, 8 points
Santa Clarita's season started out slow with two draws, but the Blue Heat are living up to their name and heating up heading into the second half of the season.  The two victories include stealing points from Colorado on the road, winning 3-2, and a 4-0 drubbing of Sol Cal.  The two game series against Calgary will make or break their hopes of returning to the UWS playoffs.
Statistically, Santa Clarita is led by Forward Kasandra Massey.  Massey leads the team in goals with three and total points with four.  Goalkeeping is led by Lauren Brzykcy, who has only given up three goals in four games played.
Real Salt Lake: 2-2-1, 7 points
Dropping important points at home against the top two teams in the conference may have sealed Salt Lake's fate as a mid-table club for the 2018 season.  They do have opportunities in the next couple weeks to steal the points back on the road in Calgary (June 15th) and Santa Clarita (July 7th), but without some help from the rest of the conference, it might be too little too late.
Statistically, Salt lake is led by Forward Hailey North.  North leads the team in goals with two and points with three.  Goalkeeping duties have been mostly handled by Carly Nelson.  She leads the team in starts at 3, minutes at 247, and saves at 11.  Also appearing in net have been Winona Frishette and Brittany Porter, who each have a save and a goal against.
LA Galaxy OC: 1-1-1, 4 points
It has been an inaugural season of everything for LA Galaxy OC.  In their three games, the Galaxy have tied defending West champs Santa Clarita 1-1, blown out fellow MLS owned club Salt Lake 4-0, and lost to current first place Calgary 3-1.  So it is up in the air where the Galaxy will finish in their first season, but with seven games remaining, it'll be an entertaining ride to see where they stack up against the rest of the UWS West.
Statistically, LA is led by Forward Kiana Palacios and Defender Noel Baham, both with two goals apiece. Goalkeeping duties have been split by Sarah Davis and Hilary Beall.  Davis leads the team in minutes at 180 and wins with one, while Davis leads in goals against with one and saves with 8.
Colorado Pride: 0-4-2, 2 points
Colorado has been the only team to take points away from Calgary in a 2-2 road draw.  They are also two one goal losses away from a totally different season.  Life doesn't get any easier for the Pride in the second half of the season as their final three games are on the road in California.  The Pride does have the potential to play a major spoiler in both the Galaxy and Blue Heat's season, so there should still be major interest in those contests.
Statistically, Colorado is led by Forwards Eliza Bona, Sara Spaulding, and Madison Tominello.  Bona leads the team in goals with three with Spaulding hot on her heels with two.  Tominello leads the team in assists with three.  Kaylyn Smith has handled all of the goalkeeping duties for the Pride, playing 540 minutes, with a save percentage of 67%.
So Cal Crush: 0-2-1, 1 point
To say the So Cal Crush's first half of the season is tough is an understatement.  By the time they hit the midway point, the Crush will have played both Calgary and Santa Clarita twice!  The Crush were shut out by both of the aforementioned clubs by a combined score of 0-7.  The bright side is that they have gotten three out of their five road games out of the way early on, so expect a better second half for the Crush.
The Crush have only scored two goals this season, both in the season opener against Colorado.  Scoring for the Crush were Forward Taylor Scott and Midfielder Karina Cisneros.  Splitting goalkeeping duties are Ruth-Maria Soto and Kearra Bastes-Jones.  Soto leads in minutes played with 180 and saves with 11, while Bastes-Jones leads in goals against with two.