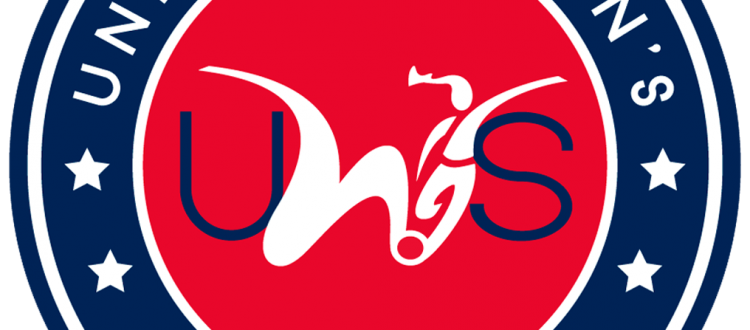 UWS Midseason Review: Midwest
Through the first half of the season, the Midwest Conference has proven that they have some of the strongest clubs in the UWS.  Led by the expansion club Lansing United, the Midwest boasts four clubs that can make a deep run in the playoffs.  Here is how each team in the conference has fared through the first half of the season. All statistics are up to date through week five of the season.
Lansing United: 4-0-1, 13 points
As we saw with GRFC last season, it is always great to see an expansion team succeed in their first season.  With Lansing United, it shouldn't be any surprise that the squad is finding early success in UWS.  As and overall club, Lansing has had a great amount of success on the Men's side of the ball, so the early success of their Women's team was expected.  An early road draw at GRFC has definitely sparked Lansing into a team looking to make a deep run in the playoffs.  Since that draw, Lansing has picked up 12 out of 12 points, leapfrogging the field for first place at the midway point of the season!
Statistically, United is led by Forward Lexi Pelafas and Midfielder Riko Sagara.  Pelafas leads the team in goals with four, most of those coming off of assists from Sagara, who leads the team with four.  In goal, United is led by Grace Kraft.  Kraft has played 360 out of the 450 minutes this season, making 21 saves and only giving up 5 goals.
Detroit Sun: 4-2-0, 12 points
If you take away the two losses to GRFC, Sun have only given up one goal all season (+10 goal differential).  The losses to GRFC have hurt them in the early part of the season, but as they say, it's not how you start, it's how you finish.  As long as they don't drop points against Lansing or Legends, they should be set up to make a run in the playoffs.
Statistically, Sun is led by Midfielder Dani Evans and Forward Madison Schupbach.  Evans leads in points (7) with one goal and six assists.  Most of those assists have gone to Schupbach, who leads the Sun in goals with five.  The leader between the pipes is Goalkeeper Madison Clem. In her four games this season, Clem has only given up two goals and has made 18 saves.  Sun is second in the conference with a +8 goal differential.
GRFC Women: 3-0-2, 11 points
The Ladies in Blue have re-tooled their squad to remain in contention for the Midwest crown.  Their schedule hasn't been an easy road.  Two early victories against top contender Detroit Sun should give GRFC a boost going into the rest of the season.  Dropping points at home to Lansing United and Michigan Legends are the only area of concern, but they came in on the first day of the season and the day after a road contest, so fans shouldn't need to raise the red flag.
Statistically, GRFC are led by Forwards Lizzie Paul, Kendra Longoria, and Midfielder Grace Labadie.  Paul and Longoria lead in overall points (4) with one goal and three assists each.  Labadie leads the club in goals with three.  Goalkeeping is led by Mia Perez.  In the four games she has played, Perez has only allowed three goals and made 17 saves.  Perez's solid goalkeeping has given GRFC the conference lead in goal differential at +9.
Michigan Legends:  2-2-1, 7 points
Michigan Legends are right where they were after their first season in the UWS, teetering on being a contender or a mid-level club.  A win at GRFC would've boosted them up to be a contender, but Legends let a 2-0 lead slip through their hands and settled for a 2-2 draw.  A road draw against the defending UWS champions is nothing to beat yourself up over.  If they can use the momentum of a positive road result, Legends could shake up the top of the Midwest Conference.
Statistically, Legends are led by Midfielder Megan Trapp and Defender Alia Frederick, who lead the team with four points (two goals and two assists) each. Goalkeeper Isabel Nino has played all 450 minutes in goal for Legends.  She has allowed 9 goals and has 30 saves, giving Legends a +1 goal differential.
Indy Premier: 1-2-0, 3 points
We've reached the point of the standings where the top teams are separated from the bottom.  With a goal differential of -5 through three games and the second toughest remaining schedule in the conference, expect Indy Premier to struggle through this season.  The teams at the top should still be weary of this club as they could play spoiler to any team's season.
Statistically, Indy has three players with one point each.  Forwards Choloe Ulmer and Mykayla Brown have a goal apiece and Forward Katie Soderstrom leads the team with one assist.  Top Goalkeeper for Indy is Alexandra Reibel.  In her only start, Reibel played all 90 minutes and made nine saves to get the clean sheet in a 1-0 win against Fort Wayne.
Fort Wayne Gryphons: 0-2-1, 1 point
Although Fort Wayne has struggled to score goals this season, they have been taught on defense, only giving up three goals in the early part of the season.  Their defending will need to stay tough for the Gryphons to enter the Midwest playoff conversation.  They have one of the hardest schedules left, including all five road games and two games against both Detroit and Grand Rapids.
The only goal for the Gryphons so far this season was scored by Midfielder Amber Hoot against Lansing.  In goal, the Gryphons are using a one-two punch in Lorah Pund and Peyton Badskey.  Badskey has played 180 minutes, giving up two goals and making 12 saves.  Pund has one start, playing the entire 90 minutes, giving up one goal and making ten saves.
Genesee FC: 0-6-1, 1 point
Unlike fellow expansion team Lansing United, Genesee FC has started the 2018 season at a crawl, losing five and tying one.  This was to be expected though as the club was formed just this winter.  Most teams started recruiting players in November, while Genesee FC started after they were officially formed in Feburary. While the success may not be seen on the field, off the field, Genesee FC has done everything right.  Bringing a team to Flint, MI and connecting with the community is a huge deal for the club!  Playing their home games at historic Atwood Stadium as also helped integrate Genesee FC into the Flint area.  The club is doing it right and expect them to succeed on the field starting next season.
Genesee hasn't scored a goal since their second game against Lansing.  Their two goal scores this season are Forwards Katelyn Wilkowski and Madeleine Zayan (one each).  In the net, Genesee are lead by Keeper Annabelle Hegeman, who has a save percentage of 78.8%.