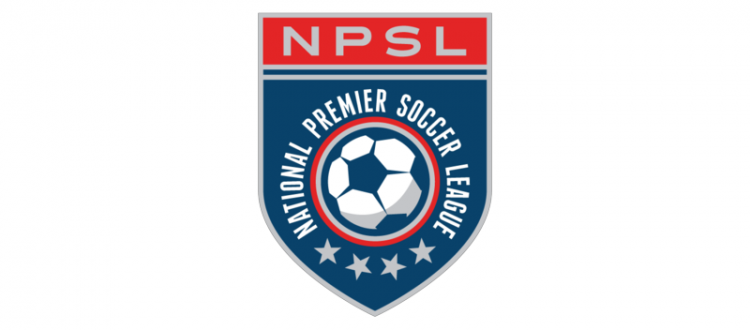 2018 NPSL Golden Gate Conference Midseason Review
The Golden Gate Conference has reached the midway point and while CD Aguiluchos USA and newcomers El Farolito have raced out to early season leads in the Conference standing, it is still any ones game when it comes to that 3rd and final Playoff spot. The three newest clubs to the Conference have all faired quite well and have comfortably fit into one of the NPSL's most dominant Conferences. The lone surprise to this point is the struggle of former NPSL Champions, Sacramento Gold, as they are the only team yet to pick up a win.
CD Aguiluchos USA
The defending Conference champion, CD Aguiluchos, have once again come out of the gate fast. After 7 games they have yet to lose and have only conceded 5 goals to this point. They have 17 points from 5 wins and 2 draws, with one of those draws on the road against the 2nd place team, El Farolito, in an epic 2-2 draw that saw Aguiluchos have a chance to win it late in the match. At this point, it would be hard to bet against the Aguiluchos returning to the playoffs once again. The Aguiluchos are led once again by Simon Rawnsley, the former 2-time Golden Boot winner who has 6 goals this season, and also by midfielder Octavio Guzman, who just returned from 4 years in the USL.
El Farolito SC
The former San Francisco League champions have made the switch to the NPSL almost seamlessly. El Farolito has fit into their new league with ease, and have been firing goals into the back of the net at a higher rate than any other team in the Conference as they have scored 17 goals already this season. Most of the goals have come from their 2 attacking leaders, Carlos Montes and Edson Cardona. While they have yet to be beaten this season, they have stumbled ever so slightly with two consecutive home draws to put them 2 points behind the Aguiluchos at the halfway point.
East Bay FC Stompers
The Stompers have been able to get off to a better start than they managed last year to put them right in the thick of the playoff race and still within touching distance of 2nd place. After beginning the season with a loss and 3 draws, East Bay was able to pick up key victories over Napa and Sacramento in weeks 5 and 6 to launch them into 3rd place 1 point clear of the chasing pack. However, they hit a speed bump this past weekend with a 4-0 loss to Academia on the road, when they had a chance to close the gap on 2nd place. To this point the Stompers have been led by new Captain and Midfielder Zanin Mahic who has scored 3 goals while also being relied on to be the deep lying play maker.
FC Davis
The expansion side from Davis, California have shown that they belong as they have been able to produce a result in every match so far this season, except for their opener on the road to the 1st place Aguiluchos. Unfortunately for Davis, all but one of those results were draws, leaving them in the middle of the table with 8 points with 1 win and 5 draws. The Club showed their resilience in week 6 when they came back from down 3-0 at home to earn a point against Academica. To this point, the one struggle that has plagued the Golden Lions is their ability to find the back of the net. Davis has been able to hang and even dominate most teams on the field, but have struggled to show it on the scoreboard as they currently have only scored more goals than last place Sacramento Gold. Miguel Acevedo has been the stand out player for the Golden Lions to this point with 4 goals, including a penalty this last weekend to earn his side a crucial away point against El Farolito.
Academica SC
Academica picked up a huge result over the past weekend to put them right back in the mix with a dominant 4-0 performance over the East Bay Stompers at home. Despite a couple of early losses to Napa Valley, Academica has been able to pick up 2 important wins at home over Sonoma County and the Stompers to put them tied with Davis with 8 points. However, to this point, Academica has played one additional match and will need to continue to pick up 3 points in their final 6 games if they want to fight for that final playoff spot. The Turlock-based Club's leader so far this season has been Cody Golbad who has gotten hot over the last 2 weekends, scoring a brace against both Davis and East Bay.
Sonoma County Sol
Sonoma struggled to start the season, but that is not something all too unusual for the Petaluma-based Club. One thing that those who follow the Golden Gate Conference know is to never count out the Sol who can find their way into the playoffs from just about anywhere in the table midseason. The Sol started slowly but have been able to pick up huge wins in the last 2 weekends over the bottom 2 teams currently in the standings. Their boost in play has been led by standout forward Omar Nuno who currently leads the Conference with 8 goals in 7 games, more than one goal a match. The Sol currently have 8 points tied with Davis and Academica, just 1 point behind the coveted 3rd playoff spot. While they are currently 1 behind Academica on goal difference, they do have that extra game in hand over them.
Napa Valley 1839 FC
Napa Valley was able to pick up 2 early wins both over NPSL newcomers Academica as the club looked to be a transformed side from their expansion season last year that saw them win just one game. However, since reaching the top of the Conference on 7 points following the Club's first 3 games, they have since struggled to 5 consecutive loses in League, play falling all the way down to 7th place in the standings. While they are just 2 points out of the final playoff spot, they need some help above them as they would have to leap frog 4 clubs to reach that position. Like Academica, Napa has one less game to get this done than 3 of the sides they need to pass. Much like last season, the team's top player has been Francisco Mendoza who has led the way with 3 goals.
Sacramento Gold
The biggest surprise of the season so far might be the struggle of the Gold who have had some problems with scoring goals. After 7 matches, the Club has scored only 4 goals to this point, while seeing some usual Gold standout players struggle more than unusual. After picking up 3 early draws from conceding just 1 goal, the Gold have since lost 3 of their last 4 games, conceding 4 goals in their most recent match. The player keeping the Gold in most matches is former USL goal keeper for Sacramento Republic, Dominik Jakubek, who helped earn the team 2 early clean sheets, but was not present to help for the 4-1 loss to Sonoma last weekend. It would take a lot for the Gold to get back in the playoff picture, but it would have to start with a first win this weekend.
The Conference will most likely come down to Aguiluchos and Farolito for the title, but there is a thick playoff race for the 3rd spot with 5 teams within 2 points of each other.