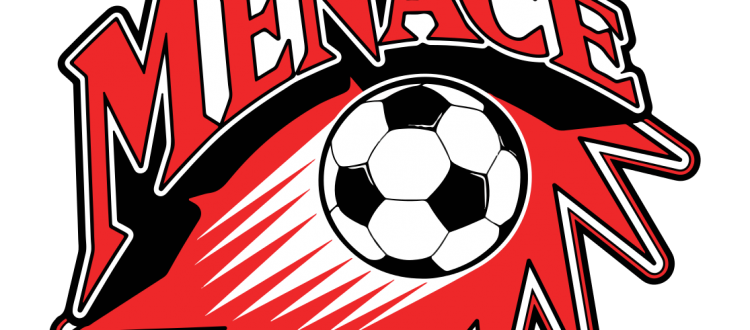 Alen Marcina: An Interview with the New Head Coach Leading the PDL's Des Moines Menace
The Des Moines Menace have long been one of the PDL's premier clubs, now entering their 25th season of play. The Menace has average attendance numbers well into the thousands and have been thought of as a club that could join the ranks of the pro game, as everything about their organization is already at the pro level.
Recently the Menace hired former NASL Championship winning Head Coach Alen Marcina, signaling to many that the Club has more than just the standard ambitions for a PDL club. Alen won the 2014 NASL Soccer Bowl as coach for the San Antonio Scorpions before coaching Rayo OKC in their one NASL season.
MFP spoke briefly with Alen about his move to Iowa and what he and his new club hope to accomplish.
"In my opinion, the city of Des Moines is primed for a professional soccer franchise."
MFP: Given your track record as a NASL/Division 2 Pro winning Head Coach, some people were surprised to see you sign on to coach a PDL club. What pulled you to Des Moines, following your time at Rayo OKC?
AM: It is an honor to have the opportunity to lead such a historic franchise in Des Moines Menace. The PDL is a part of the United Soccer Leagues, which operates the Division II USL, USL Division III, and Super Y League. The Menace is recognized as one of the best PDL franchises which has won multiple titles and has had over one hundred players go professional, including over thirty guys in the MLS. Des Moines has an incredibly passionate owner who is committed to the vision of being one of the exemplary franchises in the PDL. I feel it is essential to have a shared vision from macro to micro levels with a team of high character high talent people who share the same core values. And with Des Moines, we have this in place.
MFP: What excites you most about the opportunity to coach in the PDL, and this opportunity with Des Moines?
AM: The standards and expectations are very high in Des Moines which makes it compelling. The opportunity to build on the culture of excellence and connect with the community is something that excites me. I'm fascinated with some of the unique challenges a short PDL season presents, which is also one of the facets that excites me. I have created a "Five P" framework and will collaborate with staff to implement it with the pursuit of superior sustainable performance.
MFP: What is your overall outlook for the upcoming season? What do you hope to accomplish in 2018? Having won a NASL championship, I have to assume your goals are pretty high.
AM: We are working tirelessly behind the scenes to bring in the right people, both players and staff, who share our values, understand the importance of connecting with the community, and are committed to excellence. I'm a firm believer in a holistic approach to player development. We will be a team that is meticulous and methodical with our planning, preparation, and implementation to positively influence players' perception, decision making, and execution, while simultaneously developing our team model. My purpose is to support the Club get to were it wants to go by maximizing each person's full potential while in Des Moines. If we collectively perform both on and off the field, we will position ourselves to compete for championships.
MFP: Des Moines has been linked with a move to USL D3 and your hiring shows that ambition from the Club. Are you bringing any of your former players from either San Antonio or Rayo with you to Iowa? If so, can you share who?
AM: In my opinion, the city of Des Moines is primed for a professional soccer franchise. The Club has a very successful and passionate owner, proven successful history, fantastic community support, high talent high character people on staff, and a clear plan and process in place. It has the potential to be one of the premier destinations in the professional soccer landscape. The team on the field will be a collection of committed players with various experience, including those who have played the game at the highest level in North America.
MFP: What are your personal longer-term goals with this squad and this team beyond 2018?
AM: My purpose is to support the Club get to were it wants to go, make a meaningful connection with the community, and maximize each person's full potential with whom I directly influence. My commitment to our college players is to best prepare each by implementing research-driven teaching principles, holistic development approach, excellent communication, proper periodization, and further develop leaders. For the players in position to sign professional deals, the goal is to create an environment that will adequately prepare these specific players while also providing the unique access to our extensive network of professional coaches, scouts, and clubs.