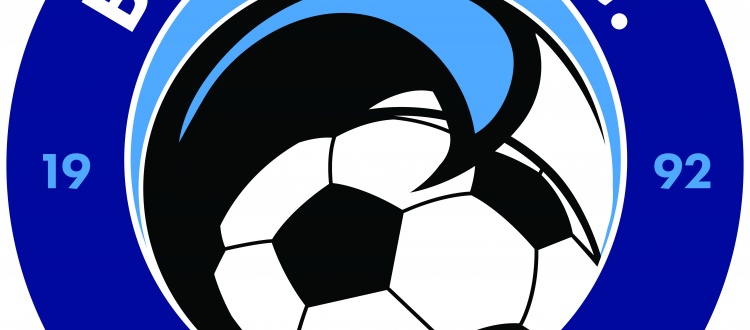 Santa Cruz Breakers Add PDL First Team With an Eye Towards More
The Santa Cruz Breakers, one of the top Development Academies in the United States, are once again adding a mens 1st team to the top of their development pyramid. Since their founding in 1992, Santa Cruz has been one of the top youth clubs in the country. In 2007 and 2008, the Breakers were members of the NPSL, but for various reasons the Club decided the timing was not right to have a first team and returned their focus to just the youth. However, the club feels now is the perfect time to relaunch an adult first team, but this time in the USL's PDL, with an eye towards possibly more.
Santa Cruz, California is a town of a little more than 60,000, but the Club hopes to reach surrounding areas that include Santa Cruz County and Monterey County, as well as part of the South Bay, South of San Jose. Santa Cruz is currently home to the NBA G-League Warriors, a minor league basketball franchise, which could make a perfect market for the Breakers' latest project. The area is home to a thriving soccer community and multiple college programs that will both represent and support the Club.
I spoke with the Club's Director of Coaching, Paolo Carbone ahead of the official announcement of the Club as a PDL expansion team to talk Santa Cruz soccer and the Breakers.
(Left: President Larry Biggam, Right: Paolo Carbone) 
MP: Can you start by talking a little about yourself and your involvement in the game and how you became a part of the Breakers?
 PC: I was born and raised in the suburbs of Paris, France, and I grew up playing soccer in the PSG Academy. At 18 I moved to Italy and played in the minor leagues there for a while before I came to the States about 20 years ago. At that time I began coaching at the club level. In 1999, I co-founded De Anza Force and became the head soccer coach at Cabrillo College. Then in 2004, I moved to Santa Cruz, and on the club side [I became] the girls' coaching director for the Breakers. When Paul Holocher left to go to Cal Poly, I became the director for the boys' side as well. I've been involved with the Academy for the last 10 years and in 2008 I became the Director of Coaching for the boys' side. I have a USSF A License and last year completed my Academy Director License course through US Soccer. It's a one year course that was very demanding, but was worthwhile.
MP: Can you talk a little about the history of the Breakers' youth club? When, how, and why was the Club founded? And what roles will you be playing at the Club?
PC: The Breakers' group was put together in 1992. The organization and team names have changed over the years, but the organization was started at that time. Currently, Santa Cruz has a lot of good traditions and a lot of good soccer players. When I came here in the late 90s, I could see that the Club and the area had a lot of potential. When I started working with the Club in 2004, we had to do some work to unify everybody and to get everyone under the same umbrella, the same name and the same colors. At that time – right before the Academy started – we were already successful in the Super-Y League in 2005, 2006, and 2007, and were ranked number 3 in the nation as a club. Then in 2007 and 2008, we had an NPSL team that was coached by Mike Runeare, currently the Head Men's Soccer Coach at UC Santa Cruz. It was really successful, but unfortunately after two years we made the decision to not continue the team because we wanted to focus more on the Academy. Now we feel it is the right time to have a men's team again, but this time in the PDL.
The PDL coaching staff will be led by Mike Runeare once again, who is coaching in our Academy right now. We will also have Ramiro Corrales, who is currently coaching the U-19 academy teams. He is well known through his long playing career and role as captain of the Quakes MLS team.
We are really trying to bring the community together. That is one of the goals of the men's team. We want to bring families out to the games. When we had the NPSL team, we had between 500 and 1000 people at each game, which was impressive for the years that we had it. So, we want to create that fan base so potentially down the road we do what Fresno did with the PDL team Fuego, and then hopefully move into USL-3 or even USL-2.
MP: What is it about the PDL as a League that interested the Club most? Was it looking for the best place to bridge the gap between the academy and the professional ranks? Or was it the eye toward potentially joining the professional ranks as a Club?
PC: I think it's a combination of everything. We had something missing, that once the players graduate and go off to college, they didn't have a place to play back here and to continue their development in the offseason. We felt that we had to fill that gap for players between the ages of 18-22. We felt that it was the right time to do it so we can help those players who want to go professional. So, we wanted to be the bridge between the youth club and the professional ranks. Of course, down the road, depending on how we do, and if we can get the right investors, we want to go to division 3 and maybe even down the road from there up to division 2.
MP: What is special about the Santa Cruz soccer community? Can you provide some insight on the Santa Cruz soccer scene?
PC: Well, there are a few factors. We have and develop a lot of talent, and need to make sure that these guys get a chance to continue playing so that they can go to the next level. We have a community, as shown in the past, that will come to the games and enjoy the game and bring their families.  We have a lack of high-level sports events for families to enjoy on this side of the mountains that separate us from Silicon Valley and sports events there. Obviously, we want to capture the audience from Santa Cruz and the Monterey Bay Area.
MP: What venue will the Club be using for their inaugural PDL season?
PC: For this year we are going to play in 2 or 3 fun venues. One will be Cabrillo College in Santa Cruz. Then we are also looking at playing at Cal State Monterey. This is where we currently play our U-15, U-17, U-19 Academy games. It's a beautiful place. We may play one or two exhibition games at San Jose State as well. That is the area we will be covering and looking to play games.
MP: What does the current investor group look like and who makes up the ownership group and front office? Or is it just the members of the Club?
PC: There is an investor group that helped buy the franchise for the Club. It is a group who strongly wanted a PDL franchise in Santa Cruz, to expand the soccer pyramid. The PDL is under the same umbrella as Santa Cruz Breakers Academy.
MP: Where does your player pool come from? Will it come mostly from the academy and former academy players? Or will you pull from the local colleges, like UC Santa Cruz or Cal State Monterey or Cabrillo College, where you coach, as well?
PC: I think that will depend. Of course, we want to be competitive, but we want to give our Academy players a chance as well. We know that the League is very competitive and that we also need college players to play with the PDL team. We will get quality players from schools such as Cal State Monterey Bay, San Jose State, maybe some players from Stanford, and other schools from California. I'm sure we are going to be able to get players that are coming back into town for the summer when college is out. So, it's kind of going to be a mix of players that come from our Club, but also from outside, and maybe we get a couple of former professional guys as well.
MP: Are there plans to partner with any Clubs? For example, the Burlingame Dragons partnered with the Earthquakes, and the Glens partnered with Celtic in Scotland.
PC: We are hoping to work with everybody. We want to work with all the core clubs that are in Northern California. For us as a club, it's normal to try and collaborate with the Quakes as it is the only MLS club here at this time. But it would also be great to have a collaboration with Fresno FC and Sacramento Republic. At the moment, we don't have something official with those professional clubs. It doesn't mean we won't have one, but doesn't necessarily mean we will either. We want to try and work with everyone to try and improve the game and to provide players the ability to play at a higher level.  We like the PDL motto "Path 2 Pro" aim to get our players on that pro pathway.
MP: What are your thoughts on matchups with other NorCal standout PDL teams, like the Fuego, SF City, and the Glens?
PC: With all of the good players around here, I expect that we will be very competitive and will have great match ups against these strong teams. I went to the Path2Pro Combine last weekend in San Francisco just to get an idea of what's out there. Our coaches have experience at this level, especially Mike Runeare, because he's coached at this level for many years and I know what he is looking for. Fresno will now have their USL team, so maybe some of their top PDL players will move up. The Glens, like us, are new and SF City was good last year, so I'm sure we will have a good product on the field.
MP: Is there anything else you would like the readers of Midfield Press to know about either yourself or the Club?
PC: For us, it's a great opportunity to give more exposure to our players once again. We are looking forward to growing with the League. We want to see soccer grow in Northern California and in the US. I think this fills a huge void as we have needed to have more opportunities for players between the ages of 18-22. The college season is great, but it is way too short. We wanted to help in that area, and we are very happy to be able to do that.