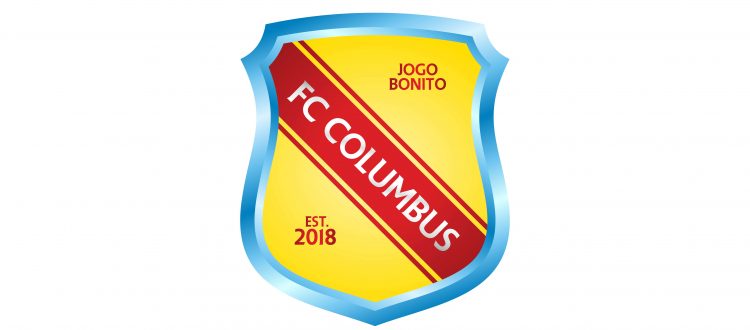 Welcome to the NPSL: FC Columbus
When Maziya Chete grew up in Jamaica in the 1970s, kids played the game for the love of it, not giving much thought to using it as an avenue to bigger things.  Chete was a high school standout, playing well enough to be selected for the all-school teams.  He played in the local leagues for Cavaliers in 1979 and 1980, and it was there that he caught the notice of a coach from the University of Maryland, who recruited him to join the Terrapins.  Maryland was not yet a powerhouse, but Maziya had a ticket to college in the US and took it.
At Maryland, Chete roomed with Desmond Armstrong, who would go on to earn 81 caps for the USMNT, play several years with the Cleveland Force and earn his way to the Soccer Hall of Fame.  Pro soccer was not in the cards for Chete, as the North American Soccer League had just collapsed before he finished up at Maryland.  Chete tried out for the Washington Diplomats, who were hanging on post-NASL, but the $300 per game offer was not enough to make a career of it.  So Chete went to Ohio State University, to start on a Masters program. He spent some time away from soccer, until "they dragged me back in", he jokes.  Chete founded Santos Futbol Club in 1995, a youth academy in Columbus, which he still runs to this day.
Having had success in the youth ranks, FC Columbus is the next evolution.  The FC Columbus project has been in the works since before the news broke that Columbus Crew owner Anthony Precourt was taking steps to move the MLS team to Austin, with the league's blessing.  As such, FC Columbus is not intended to be a replacement for the Crew or an opportunistic competitor, but nevertheless the way the timing lines up, it does give Columbus fans another soccer team to call their own.
Midfield Press was able to speak with Chete, about the founding of FC Columbus.  
1. Why did you decide to start a new soccer club in Columbus, Ohio?
It starts a while back. I was going to grad school at Ohio State, and got into coaching.  I played soccer in college, but had been away from the game for a while.  It felt like there was something missing.  Once I started coaching, the passion came back, and I started up a youth club in Columbus, Santos Futbol Club.  I saw the opportunity as a small business owner, and here we are.
2. Who are the investors in the team, and what are your backgrounds?
Right now I am the primary investor.   We have spoken with other groups within the community who are showing interest and would like to be a part of it.  So we are looking at who would be the best fit.  This is very precious to us, so we do not want to bring in individuals who will disrupt what we have had going.  That said we are open for potential partners and investors.
3. What drew you to the NPSL?
This is something I have been looking at for a couple of years now, trying to find a way into a national league.  I looked at PDL.  Cost was a factor.  In terms of the franchise fee with PDL vs NPSL, it was a no brainer given that you had the same benefits in terms of players moving from amatuer status to professional status.  It was the logical step to choose the NPSL because of what it brought to the table and the costs.
4. What venue will the team play in?
We are going to play at Grandview High School's field, in Grandview Heights, Columbus.
5. What is the long term vision for the team?
The long term vision for the team, at the organizational level, is to aide in furthering the establishment of a soccer environment conducive to the development of world class players.  In addition, from a coaching stand point the ultimate goal is to take a team to the FIFA Club World Cup.  Its important to point out that, being a member of the NPSL provides an opportunity for players to fulfill their childhood dreams and aspirations of competing at the college level or joining the professional ranks.I look forward to one day seeing a FC Columbus player in the starting line-up of a UEFA Champions League game and securing a spot on the USMNT.  We intend to make a contribution to the overall advancement of soccer here in the United States and the NPSL is that platform from which to solidify our place in the history of the beautiful game.
6. What existing teams inspired you in this journey to start your own club?
Our long term plan is to mimic FC Barcelona or Ajax's system for developing young talent.  Being a youth coach, the natural progression is into the adult game.  When our players graduate high school and go into college, there is a gap that exists now.  When they come home from college in the Summer, what do they do?  Over the past couple of Summers we have organized travelling U-23 teams. Transitioning to the NPSL which is a more stable entity made sense.
7. What have been the best resources you have used for starting the team up?
Nothing really, everything was internal.
8. This is a very interesting time for soccer in Columbus, with MLS seemingly helping the Crew move out of Columbus to Austin.  Have you reached out to the #SaveTheCrew group or Alex Fischer of the Columbus Partnership, who is trying to the work with community leaders to keep the Crew in Columbus?
We have spoken to Alex Fischer.  Not me personally, but a member of our team.  We don't really see ourselves as a parallel to the Crew.  Whether the Crew leaves Columbus or not, there is place for us.  We don't know the specifics at this time.  We were working on this before the plans for the Crew to leave were announced.  We could certainly help fill a gap for any fans who want to continue to watch a high level of soccer in Columbus, but the intent was not to replace the Crew in any way.  This was in the works before that happened.
9. What will FC Columbus bring to the table for soccer fans that they won't find at an MLS match?
We are looking to develop our own brand and style of play.  Looking at most MLS teams, their style is more direct.  Columbus is known for that hard nosed, direct style of play.  That is is what they have established themselves as.  We are looking to be a more tiki-taka style of play.  A more open play –  Jogo Bonito – play beautifully.  We have an old school mentality of the Brazilian style of highly skilled players, and keeping possession.  We are looking to develop players who can dominate, at every position.  We want to play an open game, not to park the bus.  We won't be the type of team that is playing not to lose.
10. What else should the readers of Midfield Press know about your club?
I am a purist.  That passion for the game and that competitive spirit is what we want to interject.  We want our young players to look ahead and see themselves playing in an NPSL team and beyond.  It is a fever that when you catch it you can't get over it.  We want soccer to be contagious.  Across the board in the US you need those types of players who are unafraid of other players who are competing at the highest level.  That is the energy we want to interject, that I don't see in US soccer.  We want to establish ambition for our players to play at the highest level, in the highest leagues in the world.  We want to develop those types of players here in Columbus and help them advance.