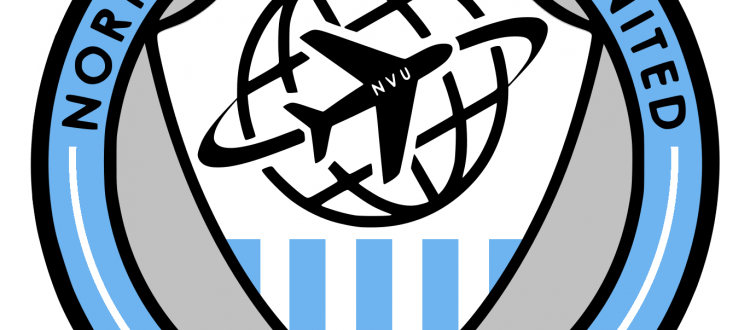 Welcome to the NPSL: Northern Virginia United
The Northern Virginia suburbs west of Washington D.C. are one of the most affluent areas in the country, and as such the region has been in the sights of professional soccer leagues for half a decade.   Loudoun County, Virginia is home to one of the nation's busiest airports, Washington Dulles, and a significant portion of "the Cloud."  The county is one of the largest data center hubs in the country, and odds are that a good percentage of the information you upload and download online each day is physically stored in Loudoun or neighboring Fairfax County.  
The Virginia Cavalry were planned to bring professional soccer to Loudoun County in 2014, but plans for a new ballpark to be shared with an Atlantic League baseball team derailed.  D.C. United is reportedly eyeing up Loudoun County for its MLS-2 team in USL.  However, residents of the area do not have to wait until for  DC-2 to enjoy a high level of soccer.  Leesburg-based Northern Virginia United will begin play in the National Premier Soccer League this year, will plans to offer a supporter-owned structure that will make the club something area residents can truly call their own.  Their crest reflects the area's aviation history and status as an Internet hub.
Northern Virginia United will join the Mid-Atlantic Conference alongside fellow newcomer FC Baltimore and a soon-to-be announced team in the southern part of Virginia.  These three new clubs will join established NPSL sides FC Frederick (MD), Virginia Beach City FC (VA), Legacy 76 (Williamsburg, VA) and Fredericksburg FC (VA).
Midfield Press was able to speak with Liam Hogan, a founder of Northern Virginia United.
1. Why did you decide to start a new soccer club in Northern Virginia?
We decided to start a new club in Northern Virginia because we believe this area is deserving of a club which they can truly call their own, a club which will look out for the interests of local players and provide a platform for local supporters and players to demonstrate the love for the game that exists in our area. I grew up supporting the local MLS team for most of my life, but unfortunately they've become increasingly distant over the past few years and I personally feel that it's becoming increasingly obvious that the soccer community in Northern Virginia deserves better.
Overall though, our group senses a wind of change in the US Soccer landscape and we want to do everything that we can to contribute to growing the game at the local level while enriching the surrounding communities. We also believe supporter ownership is part of what makes our sport so special which is something we intend to work towards in the coming years.
2. Who are the investors in the team, and what are your backgrounds?

We have one primary investor at this time, but his intention is to move the club into becoming wholly owned by supporters of the club.
3. What drew you to the NPSL?
We feel that the NPSL is a natural fit for Northern Virginia United since the league has consistently been adding new clubs with similar visions for growing soccer in America by strengthening communities through the game and working to offer more valuable opportunities to deserving players with the ultimate hope of seeing the United States Men's National Team win the World Cup and for USA to become a globally competitive soccer nation. And in terms of actually being a soccer club, NPSL will allow us to explore possibilities and design a unique organization to suit the unique needs of the region. NPSL allows clubs to carve their own identity from scratch and that was important to us.
We also feel like a solid addition to our conference and we hope that our club in Northern Virginia will supplement the existing NPSL Mid-Atlantic Conference and provide another quality opponent in the already talented conference. We are also centrally located in our conference which is great for travel logistics.
4. What venue will the team play in?
We will play all home games in 2018 at Cropp Metcalfe Park at Evergreen Sportsplex in Leesburg, Virginia. The Cropp is a beautiful 1,300 seat stadium which features a FIFA one star certified playing surface along with championship nets. Additionally, the stadium has a comfortable center concourse which features several flat screen televisions, comfortable seating, a sports store, and even a restaurant where on site concessions are provided by a local catering company, ResQ BBQ. On top of that, the facility has a spacious second tier party deck and skybox.
5. What is the long term vision for the team?
Northern Virginia United hopes to capture the attention of fans in one of the strongest soccer markets in the country while promoting the the increasingly common vision of improving American soccer by growing the game in a sustainable way from
the local community level and up. As I previously mentioned, over the next few years we plan to have the club transition to becoming supporter owned, which will allow the people who make the club possible to have a meaningful voice.
6. What existing teams inspired you in this journey to start your own club?
I still have an email which I sent to my dad back in 2011 when I was 17 where I said something about 'a successful NPSL club in Chattanooga' and I mentioned how cool it could be to have something like that in Northern Virginia. In recent years I've also kept an eye on Detroit City, Asheville City, Little Rock Rangers, and Kingston Stockade. Outside of the NPSL I've certainly received additional inspiration from Christos FC of the Maryland Major Soccer League as well as Motorik Alexandria which is an exciting new club on the other side of Northern Virginia from us.
7. What have been the best resources you have used for starting the team up?
The biggest resource for us while starting this club has been our long term involvement in the Northern Virginia Soccer community. We've been able to use our understanding of the landscape and the current shortcomings to inform our decisions in a meaningful way moving forward. And with that involvement comes great relationships as well and without contributions from individuals throughout the region, the club wouldn't have the strong foundation it has today.
8. DC United is working on putting their USL "B" team in Loudoun County.  How do you see this impacting your club, positively or negatively?
Our project was well underway when the DC B-team plans came out, but we were actually really excited to hear the news. It will be exciting to see how the landscape evolves with so much true competition in a concentrated area outside of Leesburg, VA. We hope the heavy competition in the area will encourage more investment and innovation around the game. I'm also very familiar with Bolen Park as a former Loudoun Soccer Club player and I think a county owned 5,000 seat stadium in that location could be a great asset for the county as well as for all future tenants.
9. What will Northern Virginia United bring to the table for area soccer fans that they won't find at an MLS or USL match?
We hope to deliver a club that area soccer fans can identify with and feel proud to support. The club will be conveniently accessible for a large segment of Northern Virginia, we will offer an extremely intimate, yet affordable, game day experience, and we will work to foster an environment where people are excited to come together and share in a collective dream of growing Northern Virginia United into a successful and sustainable club.
10. What else should the readers of Midfield Press know about your club?
We are extremely excited to begin building a team of high caliber players which we hope will be proud to represent the region and the club. We are holding tryouts this Thursday, January 4th from 10am to 12pm at Cropp Metcalfe Park in Leesburg, VA.
More information about tryouts and the club in general can be found at: NorthernVirginiaUnited.com