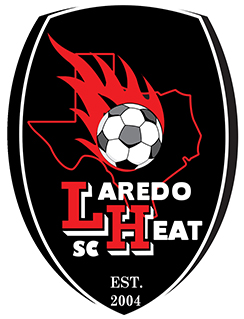 Welcome to NPSL: Laredo Heat Soccer Club
As we continue to cover the off-season expansion of NPSL, our editor Jason Bruzzichesi has been able to speak with some of the incoming teams to discuss their plans and ambitions for the coming 2018 season.  Today, after a two year hiatus, one of the most well established and successful PDL teams to play in Texas is coming to NPSL – the Laredo Heat Soccer Club.  Sitting directly on the Texas / Mexico border, the Laredo-Nueva Loredo Metropolitan Statistical Area boasts a little over 636,000 people between the two countries.  This results in a heavy mixture of Liga MX and American soccer fans, but a healthy and vibrant youth soccer community, of which the Laredo Heat are a part of.  We were able to speak with COO JJ Vela about his club, their goals, and what inspired their move to NPSL:
MFP:  You've been playing in Laredo since 2004, what kind of changes are you seeing in the local soccer landscape?
JJV:  The most noticeable change has been the increase in the soccer knowledge when it comes to how the soccer structure in the United States differs to that of Mexico, since we are right on the U.S. / Mexican international border, the majority of the population is Hispanic and they are very passionate about soccer, most especially Liga MX soccer; however, since 2004 to the today, there has been in increase in the number of players in our youth soccer programs, which is affiliated with U.S. Soccer and where teams like us, though considered a 4th Division clubs in the scheme of the U.S. soccer pyramid can compete with the higher leagues, which makes it interesting for them to watch.
MFP:  The team plays on a beautiful grass pitch at the Texas A&M International University Soccer Complex – does the ability to practice and play on grass give you a tactical advantage over other teams who have to fight for space on lesser quality fields?
JJV:  I can only speak for ourselves because I know we have an excellent relationship due to our affiliation with Texas A&M International University, which we have had since our initial contract with them in 2008…does this give us an advantage, maybe but at the end of the day, as we have come to find out, outside from the practice facility and game field, how we treat the players while they are here in the summer contributes as much as the facility we practice and play on.
MFP:  You're moving from the PDL, which you played in since 2004, to the NPSL – what inspired this change?
JJV:  For starters, I have to say that our time playing in the USL PDL was great and we got out of it some very positive results and memories, the league commissioners for the PDL were always top notch and the interest in the teams was always evident; however, the last few years in the PDL was what unfortunately caused us to take a hiatus because of the number of teams within the division. Our last season in 2015, we played versus two teams in Texas and one in Mississippi and we played them each of them four times, two at home and two away for a total of 12 games and then had to travel to Albuquerque, NM (and they had to travel to Laredo) to complete our 14 game schedule. This, after a few years was no longer attractive to the fans, sponsors and the players, not to mention the operating budget. With the NPSL structure, mainly the number of teams in Texas, the decision to play in the NPSL was actually fairly easy to make, most especially at this level of play.
MFP:  You took a two years off from playing in 2015, sitting out the 2016 / 2017 seasons.  What was the reasoning behind this?
JJV:  As mentioned, after the last several years in the PDL and the amount of travel involved, we, as an organization, needed to see what other options existed to play competitive soccer at a high level that would literally "not break the bank" and offered our sponsors and fans more of a variety of play on the pitch.
MFP:  The Heat have consistently pulled very good attendance numbers for a 4th division team, do you expect this to change this upcoming season, and if so, what efforts are you making to increase it?
JJV:  Actually, after not having played for two summers, the interest has not decreased, if anything, there seems to be more of an interest in the club. I mention this because of the number of fans in the community that have reached out to us about "when we plan on coming back". We will take advantage on the selling point of "returning to play" this coming summer and we certainly hope to draw the interest of the fan base with the player quality on the field.
MFP:  What are some of the challenges of coming back that you've faced?
JJV:  Honestly, probably getting back into the mindset that we will be playing in the summer; therefore, having soccer now year round since we also have our youth clubs we manage. In addition, and I would not really consider it a challenge, I would say, incorporating the media and sponsors back into the game per say; fortunately, both are very accessible and easy to work with in our community.
MFP:  Daniel Galvan was your previous head coach in 2015 – we understand you will be coming back under a new coach – when do you plan on announcing this and how can people find out?
JJV:  We will be introducing our new head coach at a press conference scheduled for Wednesday, November 29th at 1PM CST here in Laredo. We will be live streaming the press conference so people that are interested can find out in real time.
MFP:  In 2014, the Laredo Heat advanced well into the later rounds of the US Open Cup, ultimately falling 0:1 to the Houston Dynamo.  What are your Open Cup plans for this upcoming season, and are you eligible since you took a year off?
JJV:  Unfortunately, there will be no U.S. Open Cup play for us this season; however, we plan on having a successful 2018 NPSL campaign and hopefully doing well enough to be granted one of the NPSL's U.S. Open spots for the 2019 Season.
MFP:   What region and conference will you be joining in the NPSL?   Who will your closest rival (that we know of) be?
JJV:  If everything stays the same as last year in the NPSL, we should be playing in the Lone Star Division of the South Conference and the closest rival(s) should be Midland / Odessa FC and the Dutch Lions FC (Houston), both former PDL rivals.
MFP:  You're one of the elder teams in lower division soccer, having been around since 2004.  As a result, you've gone through a couple of branding changes with your logo.  Are you planning on updating it any time soon?
JJV:  We'll be using the same logo that we used in 2015 except no championship star since that was earned in the PDL.
MFP:  Do you have plans to continue your affiliation with LAYSA (Laredo Area Youth Soccer Association), and if so, what will that look like?
JJV:   Our youth club, the Laredo Heat Youth Soccer Club and Academy will continue to be affiliated with LAYSA, the local youth organization affiliated with the South Texas Youth Soccer Association (STYSA) and U.S. Youth Soccer. There will be no change with the youth club and how they have been operating for over a decade.
MFP:  Is there anything you would like our readers to know?
JJV:  We are really looking forward to playing in the NPSL this coming summer and we plan on bringing our brand of "futbol" to the league that will represent the City of Laredo and our organization (from the administration, the coaching staff to the players and volunteers) with passion, enthusiasm and a love of the sport of soccer. We have missed not playing in Laredo and in front of our fans these past two years and we just want them know that "We are Returning in 2018" and to start practicing their cheer for the team…"Yo Si Le Voy, Le Voy a Laredo" (I am for, I am for Laredo).
MFP: How can people find you on social media?
JJV:  Twitter: @LaredoHeatSC, Facebook: @laredoheatsc, Instagram: @laredoheatsc, Snapchat: @laredoheatsc, YouTube: @laredoheatsc