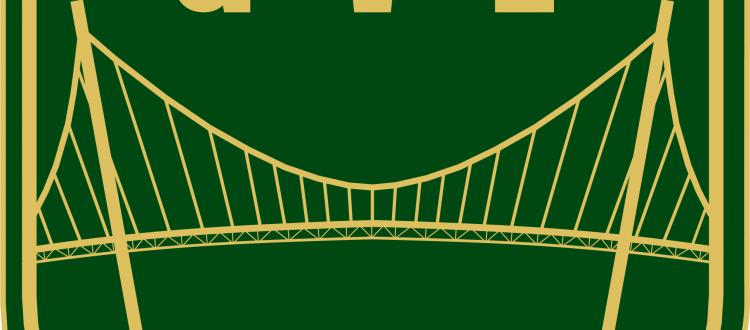 Welcome to NPSL: Greenville FC
As part of our ongoing coverage of the NPSL Expansion of 2017 / 2018, we're proud to introduce a new team located in Greenville, SC.  With an MSA of 824,000 (Greenville, Anderson, Mauldin) and a close border to North Carolina, the incoming team will share some of the sporting spotlight with minor league baseball (The Greenville Drive) and minor league hockey (the fantastically named Greenville Swamp Rabbits).  Our editor, Jason Bruzzichesi, spoke with the ownership of Greenville FC, specifically Marco Carrizales, and what he and the rest of the owners hope to accomplish in the 2018 season.
MFP: Tell us a little about your market (Greenville) and why you believe you can bring a successful NPSL team there.
MC:  Greenville is currently the fourth fastest growing city in the US, and is the largest city in the Upstate region of South Carolina. Greenville is the cultural and entertainment center of the Upstate, and has been named with an award-winning downtown and also ranked in the top 30 best metropolitan areas to live. With the successes of our minor league baseball team, Greenville Drive, and hockey team, Greenville Swamp Rabbits, we are confident that the high level of soccer interest will provide a strong following for Greenville's newest team.
MFP: Why did you choose NPSL for your launch?
MC: Greenville FC chose to join the NPSL because we want to bring something new to the Greenville community, and show the national soccer scene that there is a place for local professional clubs to grow from the ground up and succeed in this country. The Greenville soccer community has been deserving of a team for some time, and with the NPSL's team-run operating structure, this allows us the right platform in order to build a unique club, and has the ability to scale with us as we grow with the active Greenville community.
MFP: What are your plans for a successful club?
MC:  As a first year club, Greenville FC's vision both on and off the field is very high and we will stop at nothing to build a club that is competitive, sustainable and representative of the entire Greenville and Upstate community. A team the city is proud to call their own.
MFP: Is there any other organization you'd like to emulate or copy from?
MC:  Sure, but I think there are far too many so I'll stick to only a few. To begin I will say that our aim is to become a club that others can look to emulate, but I do believe we are all in this together so we should of course look at others to see what works and what doesn't. In the South, clubs like Asheville City SC and Atlanta United FC have such exciting inaugural season tales so of course we looked at those clubs because of their regional proximity. Obviously, there is a huge divide in scale between Atlanta United and Asheville City but we saw the success they both had and wanted to understand exactly why so we began looking. It turns out both clubs have a lot in common, which for us is exciting to see and we hope our story is just as exciting.
MFP: Who will be your closest rival?  What division and conference will you be playing in?
MC:  Greenville Football Club will compete in the Southeast Conference in the South Region, so our closest rival will be Asheville City SC who is just under 70 miles away. Early on in our talks with Asheville City I think we both understood how exciting this rivalry can become.
MFP:  Where will you be playing?
MC:  For now, our focus is on building the Greenville FC community and will be announcing in the upcoming weeks where the team will be playing its 2018 Inaugural season.
MFP: Do you have a head coach?  What is his philosophy?
MC:  We are currently in talks with several different candidates and look forward to finding a coach that is exciting and can benefit our players in their development.
MFP: What will your team's staff look like?
MC: Greenville Football Club will be a group of individuals who have a passion for soccer and the community and are eager to build something special for their city.
MFP: Who are the owners of Greenville FC, and what are their roles?
MC: I will serve as President/CEO and Majority Owner of Greenville FC. To make it simple, I am in charge of Greenville Football Club's business operations as well as the implementation of our soccer operations. I think because this is a blank sheet of paper I will tend to many other roles to begin with but this is a unique opportunity to utilize my experience in team building as a soccer player in a business setting.
Richard Carrizales II is Co-Owner and will act as Chief Operating Officer of Greenville FC. Having spent his last 8 years working in business development, sports marketing, and entertainment, Richard brings a wealth of industry knowledge and skill to this ownership group. Richard will assist in handling the operations of the many different areas of the club.
Richard Carrizales Sr. is the third Co-Owner of Greenville FC and will serve as General Counsel to the club. As an ex-collegiate DI soccer player and an attorney for over 30 years, Richard Sr., will remain an integral part in providing overall vision and direction for the club.
MFP:  Tell us a little about yourself – What got you interested in soccer?  What is your history with the sport and your connection to the area?
MC:  Well I've been a student of the game since I was 3 years old. From an early age I committed myself to the sport and made every effort to follow through with that commitment. My playing career eventually led me to Greenville through my time at Furman University where I played my final two collegiate seasons. I was later then selected as the 84th pick in the 2017 MLS Super Draft by FC Dallas. I struggled during the latter part of my career with reoccurring knee injuries and eventually had to listen to my body. Lost in the limbo of post-soccer, I really struggled to find a new purpose, but through many different conversations and connections, I made a new commitment, or rather changed my commitment to the game. I was going to be a full-time supporter and make every effort to give this country another opportunity to grow elite talent so that one day we can become a driving force in the global soccer ecosystem.
MFP:  Is there anything else you'd like to let our readers know?
MC:  Greenville FC is excited to join such a prestigious league as the NPSL, and we look forward to furthering the development of the US soccer landscape for years to come.
MFP:  What is your social media presence (website, Twitter, Facebook, Instagram, etc.)?
MC:  You can join our newsletter at www.gvlfc.com and follow us on Twitter, Facebook and Instagram at @gvlfc