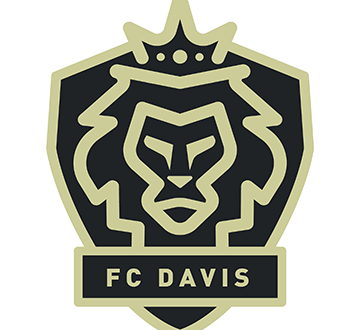 Welcome to NPSL: FC Davis
The city of Davis is one of the best college towns in Northern California, home to the University of California at Davis, located less than 20 miles from the State's capital of Sacramento. Davis is home to a strong college men's and women's soccer program, and has long been home to stand out youth club, Davis Legacy. The combination of the two makes the City prime to take the next step in soccer with the formation of FC Davis in NPSL.
Midfield Press sat down with Club founder and President, Adam Lewin, to discuss all things FC Davis.
MP: How, when, and why was FC Davis founded?
AL: That's quite a story. FC Davis is the culmination of a four-year journey that began with my U-23 team at Davis Legacy, the local youth club in the area. The U-23 team was formed to give a core group of UC Davis Club players, former UCD Division 1 players, and local stars that still wanted to play an opportunity to take the field at a high level. For example, we had Andisheh [Bagheri], who was a former All American with UCSD, who lived in the area and didn't have a home to play. Once everyone was brought together on a roster, Davis Legacy took us under their umbrella to participate in the Norcal Premier League. When the team outgrew NorCal, we began to explore the possibilities of joining a league with a national footprint. Being a fan of the NPSL for years, the application to apply to the league was always on our radar. When the time was right, we broke away from Legacy for growth purposes. We decided to make the jump for a multitude of different reasons, but one of the main drivers was to give our town and the greater Davis area a team that they could call their own. Then there are soccer reasons for starting the team that are starting to come to light in this country. Obviously the US did not make the World Cup. It was shocking, but I don't think many of us involved in the game were shocked because we knew that there [were] some fundamental problems in this country in terms of development that stretch far and wide. To help change and support the game in this country as much as possible, I felt the best way to do that was starting FC Davis. To me, the best way individuals can help alter the soccer landscape is by starting local professional clubs in their community. The domino affect is nearly endless. Moving forward, local pro clubs are going to be needed, and we just wanted to be part of the future, and we felt the NPSL was the best place to do that.
MP: What about the NPSL interested FC Davis the most? Was it the fact that there are some other local champions in the area like the Sonoma County Sol and the Sacramento Gold?
AL: From an on-field standpoint, what interested us most about the league was the minimum standards. Minimum standards are one of the most overlooked aspects of any league and while they can cause friction points when starting a club, they really set the standard for the league. Off the field, how they administered the league was important to us. When you are dealing with a national league in a country as big as ours, its critical to have the teams within a region be able to do what's best for them. Finally, our mission, core values and what we want for this game in the United States align perfectly with the NPSL
MP: What makes the Davis soccer community special? I know the Legacy have done some good things and UC Davis is in another conference final.
AL: Anybody who has been to Davis knows that soccer is ingrained into the community. Unfortunately, we have never had a team that we can all rally around. A team kids, their parents, and fans of the game can go out to on Saturday nights. And it's actually a shock that it hasn't happened already. It's pretty hard to put your finger on what makes this town so special from a soccer standpoint. If you asked twenty people you would probably get twenty different answers. It's a university town so that adds in injection of international influence and culture. The university supports division 1 soccer. The UC Davis men's team has had a phenomenal year. Dwayne [Shaffer] has done a great job with that team, bringing them to the Big West final. Then we have the Davis Legacy, which is a massive club. They have 17 fields at their complex and pull in players from all over the Sacramento area. AYSO has an amazing program in the town from U6 to U19. Adult soccer is played frequently through out town. It's just this huge melting pot for players, kids and fans from all different levels and walks of life. For us its not American football, it's not basketball, it's not baseball. Our fields are packed with soccer players. Everything from futsal on tennis courts to setting up shoes out in the park as goals. Kids to adults. It's just one of those unique communities that loves their soccer and for the first time we feel we can provide a team that we can all take pride in.
MP: I know the Legacy have those 17 fields. Will you be using one of them? Otherwise what venue will you be playing at?
AL: Due to not having a stadium that satisfies the NPSL requirements, we will not be playing at Legacy. We feel we've found a venue that couldn't be better. FC Davis will be playing out of the Aggie Football Stadium on the campus of UC Davis. The University has been amazing supporting this project. Associate Athletic Director Maggie Fenton has been fantastic to work with. They have one of the premier NCAA DI FCS stadiums in the country that will allow us to make everything from ticket prices to beverages offered at the game one of the most family friendly environments possible. From being right next to the action to creating a true soccer atmosphere, we couldn't be more excited to get the season underway.
MP: Where do you expect to pull in your main supporters from?
AL: We expect to draw our supports from a variety of different areas. One is definitely going to be the local youth soccer community. There are floods of youth players in Davis, in Woodland, in Dixon and in Vacaville. Besides the Sac Republic and Sac Gold, these kids don't have anywhere else to go to experience a professional soccer match in our area. Then there is the UC Davis student population that adds 30 plus thousand to the town, and we know they love their soccer. They pack the stadium for their UC Davis games. I believe the men had a sellout the other night for the Big West Semifinal. And our player pool [comes] from a lot of UC Davis former players. It's just a natural transition to latch onto that audience. Then there are lovers of the game. Someone whose kids maybe moved, but they are still out around town with their favorite club jersey on, chatting about soccer at their favorite bar or local eatery. Davis and the greater area seem to be looking for the type of community we can provide.
MP: That leads into my next question. Who is going to be your head coach come opening day? And who will make up your player pool? Will it be mostly former UC Davis and Davis Legacy players?
AL: We have been lucky enough to build a player pool over the last four years that seems to keep replenishing itself with more talent. UC Davis has been a huge supplier of those players. Our situation is really unique being in a college town; we can provide graduating seniors a platform for whatever soccer ambitions they have, whether it's trying to go to the next level or just having somewhere to play before they start their professional work. We have also been able to establish a really good relationship with players outside the area and trying to help facilitate any goals they have. For coaching, we are in the midst of our search. We have narrowed it down to six, and we are planning to announce the selection at the turn of the year. We have some fantastic candidates and as I am sure many can imagine, there are so many amazing coaches around this area. Not only great soccer minds, but equally good people.
MP: What is your long-term vision for the Club? It sounds like part of it is fixing some of the problems you personally see in the USSF.
AL: Fixing and helping solve the soccer problems we see in this country is absolutely a motive to the club. There is so much to fix that it will require a massive coordinated effort from everyone that cares about the game to truly change course in this country. We view our role as starting to foster a new culture within our community. Soccer is a living organism that can be cultivated to help grow or poisoned to the point of no return. I'll use Barcelona as easy example. Kids that grow up around FC can breath it, feel it, touch it, smell it. They walk into the stadium and experience the emotional rollercoaster the game provides on a weekly basis. It's apart of them. That experience is not only alive at the biggest clubs in the game, but also at some of the smallest clubs around Europe where you'll find some of the most intimate environments and passionate fans. We don't quite have that culture yet, but it can be done. It takes time and I feel local professionals are vital to this process. Having kids in your community care about a club that is part of the community they wake up in is so important. And if you start that at a younger age, then who knows what can be produced and spread to other areas of the country as these kids become adults. In the end, a lot of people like to talk about the changes, what they think should be done. We are actively trying to make those changes alongside a host of other people around this country. There is a USSF election coming up and we will be waiting by. Hopefully whatever platform comes up next, we can find our way to best insert ourselves to serve our community. Soccer is currently in a bit of a wild west state at the moment and we just have to find the best way we can help the game until order is in place.
MP: Who will be making up the main investor group and front office? And what role will you specifically be playing?
AL: I am the sole owner and GM of the club. Right now, we are building out our front office. It's not the most glamorous process but one that will set the foundation for success. From trying to help students who want to get some professional experience to providing jobs for local high school aged kids, we are exploring a lot of ways to help impact the community in a positive way. The on field aspect of the team is almost complete, but we want to try to do what we can do to help give value to kids around the area. Whether that is a college student with event planning aspirations or a kid who wants to work to help pay off soccer dues, we want to try and do as much as we can to provide a platform to help their future. Our front office will be announced right after the New Year. Our sponsorship group with announced as a rolling process leading up to the kickoff of our season.
MP: Is there anything else that you would really like the readers of Midfield Press to know about your Club?
AL: No, I think you nailed it. I've been a reader of Midfield Press for a while. You serve such a vital part to the game. Covering matches is equally as important as putting them on. The more clubs we can have at the NPSL level with proper coverage the better. If we figure out a way to harness the momentum coverage that our league can create, we can grow the game in this country to the levels we all want to see. As long as we get the right people doing the right things, there is no reason why this country can't be making strides towards competing with the world powers in the very near future. In order to make that happen, we need everyone, including your readers, to help take a leadership role in their communities to help push the game to new heights. The power really is in our hands. We just have to use it.