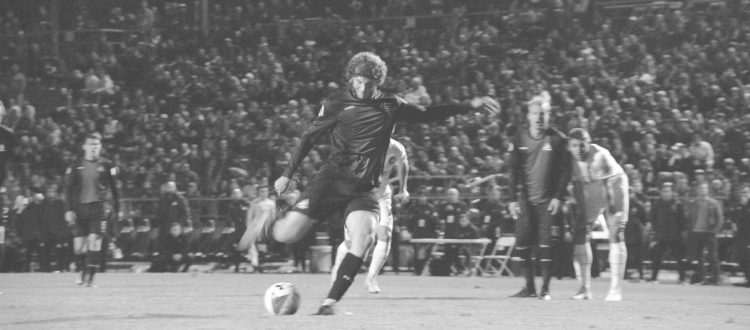 SF Deltas Win NASL Championship and Hope to Live Another Day
Photo Credit: @theprojectfc
The San Francisco Deltas pulled off what was one of the most unlikely scenarios one could imagine at the beginning of the season: to top the historic New York Cosmos in the NASL championship 2-0 at Kezar Stadium in their inaugural season. In a situation where the Club's future has been in doubt for almost the entire season, Marc Dos Santos led his side through everything that could possibly be thrown at them to win the NASL title.
"It's emotional. You just look at everything this Club has been through, you know. July we were told you might not be around next year. We lose Portilla to an ACL, Saalih to an Achilles, I have to get surgery, and yet we pulled through and we are Champions," said the Club's captain, Nana Attakora, about the win.
The Deltas took the lead 20 minutes into the first half through the team's top striker Tommy Heinemann who scored from the penalty spot. "It's a dream man, to score a game winner in a final is a dream," said Heinemann.
The players have had to stick together on and off the field with all the problems the Club was going through. The Deltas fought through absolutely everything with Deltas' goalie, Romuald Pieser, even having to fight through an injury saying after the match, "The spirit tonight that we saw, we fought for every ball. Nana played on one leg as long as he could. I did it too. I'm just so happy."
"I'm elated, to win with this group with what we have gone through. It is literally unbelievable," said the match winner, Heinemann. "This is a group that is humble everyday, that just goes to work, that puts their hard hat on, that doesn't complain, and we've gone through a heck of a lot challenges to get where we are."
"There is no ego in this team. They're only focused on the result. You don't get points because you play nice. You get to win if you score more than them," added the head coach, Marc Dos Santos.
After fighting through 90 minutes to hold on to their lead, the Deltas substitute striker, Devon Sandoval, went on to kill the match with the team's second goal of the game. "It's always nice to score. This one will be special, to score to close out the game, and it won the championship," said Sandoval.
Following Sandoval's dramatic late goal, the entire team ran to celebrate with him, as the referee would blow the final whistle right after the goal. "That's something I will remember for the rest of my life. We had to overcome a lot of adversity this year, and it doesn't get better than that," said Sandoval about the celebration. "The second goal and the celebration is a dream ending," added Dos Santos.
With the Club's future in doubt almost the entire season, and to still win a championship had some of the Deltas comparing this script maybe more to a Hollywood movie than just a championship. "Unbelievable because with all the trouble and all the travel, everything was against us. This is a great story. It's actually a movie with what we went through this year. It's a dream," said Peiser. Even the head coach who is usually more reserved said, "It looks like a movie. It's insane. We got together on February 1st starting this project. This is a team that was built from zero. It's a team that lost 7-0 somewhere in the season. It's a team that so many times went through adversity and doubts, and we just kept going. It's not even about me. These guys deserve it and I'm so happy for them."
Following the match, the nearly 10,000 people in the sold out attendance at Kezar stormed the field to celebrate with the team they have grown to love, making anyone wonder how this possibly can't be back next year. "This city is special, and the quicker people realize that, you saw tonight, it was sold out. It takes time. You win a championship and people start to recognize what they have here, so hopefully they can sort it out and we can come back for year two. I would love to be back to lead this team again," said Captain Attakora.
"I've always said, maybe San Francisco is a major (league) city. It shows that at the end of the day, there maybe is the potential here. But at least it is going to be a day to remember. I've always wanted the opportunity as a coach to impact the people around me and where I am, and I hope people are going to have incredible memories from what happed here tonight," remarked Dos Santos
The star striker Heinemann summed it up by saying, "I don't know how soccer can't succeed in San Francisco; if you were here tonight you know that it can succeed in San Francisco."
When you hear Christian Portilla, a former La Liga and European player who has been injured half the season, say, "For me this is the most special team in my career. I think this is the best team I've ever been on," you have to believe there is a solution out there to not allow this to just be one memorable night in San Francisco soccer history.
"My challenge next year will probably be different, and it will be a very good one also, but for the next two or three days I just want to celebrate and then we will think about the future," said Marc Dos Santos before he headed back to the locker room to celebrate with his team.