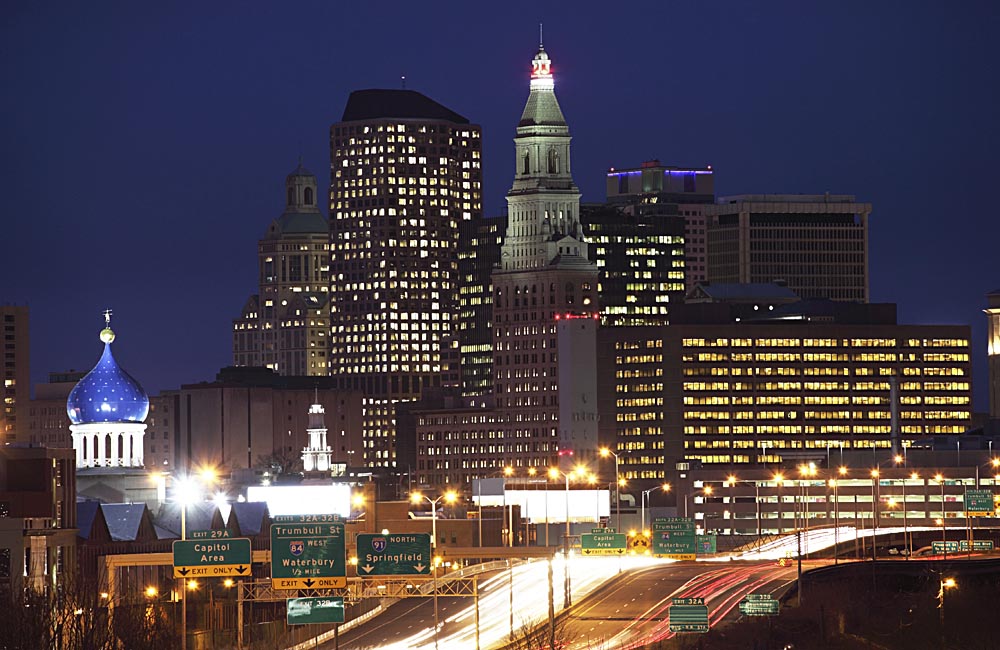 Editorial: In Cash Strapped Hartford, Only One Pro Soccer Choice Adds Up
Last Friday, the city of Hartford was rescued from a potential bankruptcy by the Connecticut state legislature, which passed a budget that gives Hartford up to $48 million per year.  This money partially comes from raising hospital taxes and reducing earned income tax credits for the poor, according to Bloomberg.  The money will help cover the city's budget deficit, which is currently at $50M and was projected to rise to $83M by 2023.  
In July 2017, James C. Duckett, Jr. was convicted of defrauding the city of Hartford out of hundreds of thousands of dollars.  Duckett was a key figure in the last attempt to bring professional soccer to Hartford, at the Dillon Stadium site.  A reported $527,000 of funds were gone by the time Duckett was caught, and also lost were the dreams of the city's soccer fans.
With the Duckett chapter resolved, the Capital Region Development Authority recently issued a new RFP to redevelop Dillon Stadium.  Three bidders responded:  Hartford Sports Group, who intend to buy a franchise in the United Soccer League (USL); a non-soccer specific proposal from TJ Clynch; and Hartford City FC, an existing team from the National Premier Soccer League (NPSL) that will join the North American Soccer League (NASL) pending success in the Dillon bid.
Michael Freimuth, Executive Director of the CRDA, seemingly endorsed the Hartford Sports Group/USL bid in comments to WNPR.  "The interesting thing about USL is if it has an affiliation with Major League Soccer than those who really follow soccer maybe find more appeal to it than not."
Whether Freimuth is accurate about the appeal of MLS affiliation or not – and the evidence goes against it as independent teams in both NASL and USL outdraw USL's MLS affiliates and MLS2 teams – it is besides the point.  The Hartford Sports Group is seeking $10M in public funds, to match a reported $7M-$10M in funds the group will invest in fielding a team. A significant portion their private money is likely to go to the franchise fee for USL, reported by the LA Times to be $5M.  It would be highly irresponsible for any government entity to subsidize a pro soccer team in a city where a third of the population lives in poverty, especially when that city has just been bailed out financially by the state with funds from among other things tax hikes on the poor and on hospitals.
In contrast, there is Hartford City FC, who do not seek public funds to renovate Dillon Stadium.  One of the soccer fans let down by James Duckett's false start was Hartford entrepreneur Aaron Sarwar.  After seeing so many fellow area soccer fans disappointed, Sarwar decided to do something about it.  He acquired the rights to the name and logo of Hartford City FC – the brand fan hopes built up around – and announced he was bringing a team to Hartford.  
Sarwar reached out to the supporters group of Hartford soccer fans that were let down by Duckett, the Agents of Hale, and gave them something to cheer for.  Hartford City FC played its first season in the National Premier Soccer League last season. 866 fans turned out per match to watch the team, ranking them 12th nationally out of 96 teams in the NPSL, a league filled with grassroots semi-pro and amateur teams. It was an impressive total for a first year club.  On the field, Hartford City finished 3rd in the Atlantic White Conference, and beat Boston in the playoffs before falling in the next round.
Sarwar spent his own and his family's money to give back to the community, and gave Hartford fans a soccer club of their own. His family owns the Shish Kebab House of Afghanistan in West Hartford.  For his part he has held an interest in several restaurants, and achieved the rank of second lieutenant in the Connecticut Air National Guard.  Sarwar is pledging $400,000 of his own money to refurbish Dillon Stadium as he takes Hartford City FC professional.  Additionally, he has substantial private financial backing from investors behind the North American Soccer League.
Hartford already has a soccer team, one that rose like a phoenix out of the ashes of a bad situation and gave hope back to the community's soccer fans.  Now, they look to take the next step forward and go professional in a league that would bring the historic New York Cosmos to town, and see the rivalry with Boston continued at the pro level.  In contrast, the USL group would bring Rochester, Harrisburg and Bethlehem as regional rivals.  The USL group tells WNPR of an "exciting dialogue" to become the equivalent of a minor league baseball affiliate to the New England Revolution.  On the contrary, the idea of battling it out on equal footing with Boston – re-kindling the "Battle for New England" of NHL days past – and taking on the historic New York Cosmos could prove more exciting for Hartford soccer fans than acting as a B team for the Revolution and having rivals like Rochester, Harrisburg and Bethlehem.
However, the sporting and regional pride concerns are secondary.  Hartford must act cautiously from a financial perspective.  "I don't think $40 million is enough to wipe all their problems away," senior managing director at Newfleet Asset Management Tim Heaney told Bloomberg, of Hartford.
On the heels of the financial debacle that was the construction of Dunkin Donuts Park and its approximately $10M budget overrun, Hartford cannot afford to see public funds spent on a soccer stadium.  In a time of financial crisis, it would irresponsible of the local government to donate $10M to a pro soccer effort when the team that is already there is willing to self-fund.  
"Hartford's got to know, this is your shot — don't screw it up," State Senate Pro Tem Len Fasano told Bloomberg about the state aid package to rescue Hartford from bankruptcy.
The choice is clear for Hartford and Dillon Stadium, and that choice is the privately funded Hartford City FC bid.