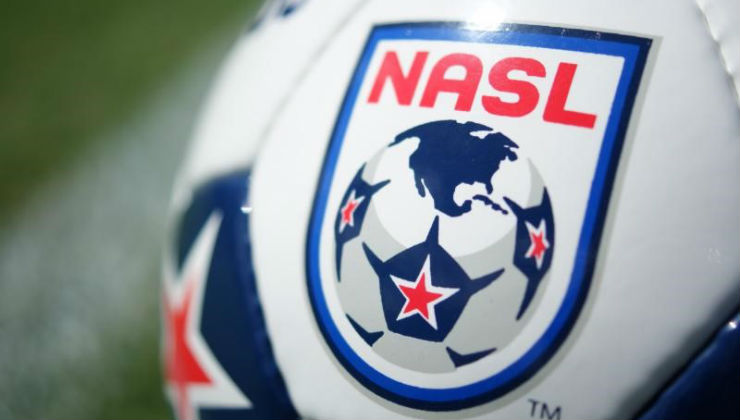 Differentiate, Or Die: NASL Must Evolve Dramatically If It Survives Its Latest Challenge
The NISA model offers a better path for NASL clubs, as well as for NPSL & UPSL to compete with MLS-USL/PDL alliance. USSF – and more importantly US pro soccer players – might be the ones to benefit most in the long run
On Tuesday, September 19, 2017, the North American Soccer League filed a federal antitrust lawsuit against the United States Soccer Federation alleging that it has acted to provide Major League Soccer with a monopoly as the sole Division I professional soccer league in the United States, through USSF's management and selective enforcement of the Professional League Standards.  NASL also asserts that USSF is treating the United Soccer League preferentially as it relates to Division II sanctioning due to USL's relationship to MLS as a subordinate minor league partner.  
The USSF and MLS have a partnership in Soccer United Marketing that is lucrative financially to both parties, and USL plays a supporting role to MLS in that it allows MLS reserve teams to play in its league.  NASL calls into question the Federation's ability to be an impartial judge in the sanctioning process. NASL has requested a preliminary injunction to allow it to keep Division II status for 2018.
The preliminary injunction would buy NASL time that USSF won't give it while the court considers NASL's request for a permanent injunction that would prevent USSF from sanctioning one league or another as Division I, Division II or Division III going forward.  The NASL argues that in a system without promotion and relegation, the Professional League Standards serve to suppress a team's ability to present itself as a major league product in its local market, costing it revenue opportunities in areas such as sponsorship and making it more difficult to do stadium deals.
As recently as mid-July, North American Soccer League officials were confident that the United States Soccer Federation would grant the league Division II sanctioning for the 2018 season if the league showed sufficient progress.  According to the lawsuit filing, NASL required more than two waivers for DII status in 2017 including, number of clubs (8, supposed to be 12) and time zones (only had Eastern and Pacific, also needed Central).  The league's ownership at the time of the Jacksonville Armada may have required another waiver. When the NASL applied for Division II sanctioning for 2018, it was down to only the two waivers for number of teams and time zones.
According to Rocco Commisso's Declaration for the NASL vs USSF lawsuit, when NASL applied for Division II sanctioning for 2018 they only had 8 clubs confirmed for the season, with Detroit, New Orleans and Atlanta finalizing to start play in 2018.  The two unconfirmed clubs are likely to be the San Francisco Deltas, who have been transparent about their issues, and FC Edmonton, who are likely to move to the Canadian Premier League when it starts.  However, the Canadian Premier League is not guaranteed to start in 2018, so Edmonton would play in NASL if that were an option.  The San Francisco Deltas may also continue into 2018.  So while NASL may have only had 8 teams confirmed, it had a path to as many as 13 if given more time, as USL was, to deal with its exceptions to full Division II sanctioning.
Submitting an application with only 8 confirmed teams undersold the progress that the NASL made this year.  The league secured a strong new owner for the Jacksonville Armada, Florida businessman Robert Palmer, and added clubs in San Diego and Orange County, California. An Atlanta group was open about their efforts to join the league, and may have been approved by NASL's Board of Governors in June based on comments from San Diego executive Bob Watkins to the Inverted Triangle Podcast.  The league also secured a Letter of Intent from a New Orleans group, understood to be the NPSL's New Orleans Jesters, which demonstrates NASL would satisfy the Central Time Zone issue.  Further the league has been in advanced discussions with NPSL phenomenon Detroit City FC, who were close to joining the NASL as early as February of 2018 before their lead investor at the time pulled out.  Detroit City FC has been diligently working on finding new investors for a professional move since that time.
The USSF's decision not to give NASL more time to secure these additional clubs has thrown the league again into chaos. Commisso's Declaration suggests that by requiring the NASL to reapply for Division III sanctioning rather than offering it based on the Division II application, USSF sought to put NASL in a limbo state where its clubs could be enticed to leave the league to join what the lawsuit suggests is the USSF's preferred Division II, USL.
NASL Didn't Have To Be In This Position, But Thought A Long Term Focus Would Earn USSF Goodwill
USSF president Sunil Gulati pledged communication and collaboration with both provisional Division II leagues in his statement in January: "U.S. Soccer will create an internal working group that will work with each league to set a pathway to meet the full requirements for Division II and allow for the larger goal of creating a sustainable future. We look forward to another productive year for professional soccer in this country."
Ironically, the NASL's efforts to improve its expansion vetting process for greater long term stability may have played a role in the league not meeting the number of teams threshold of the Division II standards without exception in the short term.   The NASL had other prospective investors it could have approved for 2018, had it been informed early enough in the process by USSF that 12 was going to be a drop dead number.  
The NASL reportedly rejected a bid from South Florida entrepreneur Mario Noriega to purchase the Fort Lauderdale Strikers.  The league's failure to settle the historic club's debts and find a buyer left NASL with one less team for 2018, and allowed the iconic brand to fall into the hands of antagonistic Tampa Bay Rowdies owner Bill Edwards, whose defection to USL the year before was a key domino falling in the league's near-death experience last off season.
NASL commissioner Rishi Sehgal is on record with the Inverted Triangle Podcast saying that there were two groups in discussions for the San Diego market.  The NASL could have found a way to approve both groups, as the successful San Diego NASL applicants plan to play in the North San Diego County area near Oceanside.  The league could have negotiated with the other investor group, the NPSL's Albion SC, to place their club in another area of Southern California approximately an hour drive away from San Diego NASL and California United, such as the Inland Empire region or in a South County San Diego area like Chula Vista.  
Perhaps less appealing, the NASL could have worked with Rayo owner Raul Martin Presa to place a team in either Oklahoma City or another Central Time Zone location without an existing professional club for 2018.  On the other hand, they could have worked with Presa's former partner, Oklahoma City FC's Sean Jones, to try to find new investors for Oklahoma City.
Some combination of these – or other options left on the table, which there were – could have strengthened the NASL's bid for Division II sanctioning for 2018 in the short term, if they believed they were in jeopardy unless they hit a hard number of 12 teams.  However, the NASL leadership chose to make decisions with the long term in mind, believing USSF would look favorably upon slower progress with better long term decision making. One is left to wonder based on NASL's surprise outcome whether Gulati and USSF actually kept their pledge of communication and collaboration to help each league meet the full DII standards.
Differentiation Scenario 1: A NASL-NISA Merger
Beyond any tilting of the playing field that USSF may or may not have performed in favor of MLS and as a result its partner USL, one of the reasons why the North American Soccer League has struggled is that its value proposition is not clearly differentiated.  While many NASL owners have spoken about the virtues of promotion and relegation, other than Riccardo Silva and his Court of Arbitration for Sport filing jointly with Dennis Crowley of the NPSL's Kingston Stockade, none have acted to bring it about.  This calls into question whether NASL is serious about promotion and relegation beyond their own ability to be promoted upwards.
With Major League Soccer and the United Soccer League collaborating to create a system that looks like the soccer version of Major League and Minor League Baseball, the NASL's clear choice for differentiation is to play a leading role in bringing about an alternative system with promotion and relegation.  The National Independent Soccer Association was announced in June by former Indy Eleven president Peter Wilt to do just that.  Wilt's idealized vision for NISA one day includes a promotion and relegation system with four divisions and over 100 clubs participating.  Clubs would move between divisions based on merit as in the vast majority of leagues around the world.
The powerful alliance between MLS and USL offers a First Division, Second Division, soon-to-be Third Division (USLD3) and an amateur development league (PDL) that competes directly with the NASL as well NISA, NPSL and UPSL.  Along as those organizations remain divided or only loosely affiliated, the better funded and strategically aligned MLS-USL will outflank them.  
For NASL's part, the market is unlikely to want a "second MLS", or another closed league regardless of what division status it holds.  NISA's model offer something truly different than MLS and USL, that could appeal to a large number of soccer fans.  At the least, it would have a better chance of doing so than the status quo NASL model.  For NPSL and UPSL, partnering with NISA to create a professional/semi-pro full season Fourth Division that participates in promotion and relegation to a fully professional pyramid gives an avenue for clubs in those leagues develop to grow. Ideally, that Fourth Division would have promotion and relegation into (a full season version of) NPSL, and/or UPSL for successful clubs that could meet certain minimum standards.
However, if NASL+NISA are going to pluck the fruits of NPSL and UPSL, they must do so as good partners unlike instances where USL has done so,  specifically in Nashville and Birmingham. These cases are destructive examples to NPSL, where the USL uses the foundation laid by an NPSL club upon which to build a franchise, while terminating the NPSL team and replacing it with one in PDL. A NASL+NISA system would need to find a way to give back to NPSL/UPSL, so those leagues continue to flourish and in turn incubate more clubs that can move up.  Giving back could come in the form of paying solidarity payments for players developed in those leagues, to paying a percentage of an expansion fee back to NPSL/UPSL, to allowing them to participate in promotion and relegation with NISA (assuming promoted clubs can meet minimum standards), to operating reserve/developmental teams in one of those leagues as the Cosmos and Jacksonville do today, and as California United plans to do similarly via an affiliation with the L.A. Wolves in UPSL.
Another advantage NISA offers that has been an obstacle to NASL's success is the proven veteran soccer leadership, in the form of Peter Wilt.  Few soccer executives could claim the successful track record of Wilt when it comes to building clubs in this country.  Although NISA is just getting off the ground, Wilt and his Rebel Nest LLC partner Jack Cummins, former co-owner of the Chicago Red Stars, have put into place strategic alliances to help clubs market themselves in their communities and find investor funding that will eventually benefit teams at all levels of the NISA system.
In a scenario where NASL survives, a merger with NISA makes sense.  NASL teams would form the core of NISA Division II, while Wilt and team build out NISA Division III from the current pool of applicants that includes investors in Charlotte, Connecticut, Milwaukee, Omaha and St. Louis as well as existing clubs FC Arizona, Chattanooga FC and Miami United FC of the NPSL.  Beyond the applicants, NISA already has seven Letters of Intent and is in discussions with as many as two dozen other investor groups.  By implementing promotion from Division III to Division II without relegation until Division II hits 20 teams, the NISA model can prevent the problems with having enough teams in the league that have plagued NASL to date.  The robust expansion pipeline NISA has developed would be used to backfill Division III until it hits 24 clubs, at which point the work would begin to create the full season Division IV league.
Differentiation Scenario 2: NISA Absorbs NASL Clubs, Applies For Division II In 2018
In a scenario where NASL is denied the preliminary injunction that is needed to retain Division II sanctioning for 2018, it is very likely NASL as we known it collapses as an active league.  However, the majority of teams could still be reluctant to join USL, or USL could simply not want some of the teams.  Also, a Division III NASL may not appeal to some owners, like Rocco Commisso of the New York Cosmos, which could lead to those owners to simply close up shop.  
NISA is attempting to put a Division III league together for the 2018 season, but like NASL, having enough teams ready could be a challenge.   Instead of pursuing two separate Division III leagues, it would make more sense for NASL clubs to join NISA and have NISA apply to be a Division II league. As a first year Division II league, NISA would only need 8 teams in two time zones based on the current Professional League Standards.  The numbers be fairly easy to make up for 2018 between a combination of current NASL clubs and prospective NISA clubs.  
This could also keep engaged owners like Commisso who value D2 status highly, and keep the historic Cosmos on the field as a flagship club of the new league.  It could also allow NASL to continue on as a separate business entity, continuing the lawsuit against USSF even though it is no longer an active league.  In fact, NASL going inactive as a league as a result of the preliminary waiver not being granted could strengthen the case against USSF.  The lawsuit could still be worth pursuing if NASL is inactive, as its outcome or a settlement could benefit future independent leagues that NASL investors want to participate in, such as NISA.  If NISA with NASL clubs can assemble a minimum of eight teams that meet Year One D2 standards and USSF denied that application, it would seem to be strong evidence to support the NASL's claim that USSF is enforcing the Professional League Standards in a selective way to the benefit of its favored leagues.
The Cosmos, Miami FC, the Jacksonville Armada, California United, San Diego NASL and Atlanta NASL are among the ownership groups that would seem to be better fits in a more independent NISA model than USL.  In theory you would add two or more from the list of NISA applicants that can be ready in 2018 and meet D2 standards for ownership net worth and venue.
It is less clear which direction Indy Eleven would take, as its not-quite-dead-yet MLS bid could be helped by joining USL in theory, and USL would offer some interesting local rivalries out of the gate in Cincinnati, Louisville and Nashville.  However, the club's ties to Wilt and the promise of a different set of local rivals in Milwaukee, St. Louis, Detroit and eventually Chicago could sway them to NISA.  The San Francisco Deltas and Puerto Rico FC would have decisions to make around continuing on in this scenario.
Among current NASL clubs, only North Carolina FC seems to be a lock to go to USL in 2018 if NASL does not retain D2 sanctioning.  Reportedly if the league loses D2 sanctioning, then teams can leave without penalty or with a nominal penalty, which would help offset the $5M expansion fee to join USL.  NISA's expansion fee is thought to be between $250,000 and $500,000, making it much more affordable than USL.  However, NCFC already has a foot in the USL door via its PDL team.  FC Edmonton also looks like a lock to leave the NASL at some point, though if the Canadian Premier League does not launch in 2018, the Eddies will still need a place to play.  Owner Tom Fath has said Edmonton will not join USL.
Potential NASL expansion clubs Detroit City FC and the New Orleans Jesters would likely prefer a NISA model if they were leaning towards NASL over USL in the first place.  Detroit is already confirmed to be in discussions with NISA as an option.  
NISA would benefit from NASL clubs joining as well as its efforts to field a league in 2018 would be bolstered considerably.  Chattanooga FC has already indicated they plan to start in NISA in 2019.  The Charlotte NISA group seems to be in advanced place relative to the other groups having secured a venue, but it is unclear how many NISA applicants could be ready for 2018 at this point.  A united approach would make things a lot easier on both the current NASL and prospective NISA clubs.
The scenario would play out similar to the merger one outline above, but with NISA D2 launching in 2018 and NISA D3 starting in 2019, as well as with promotion filling out the Second Division and relegation being implemented when D2 reaches 20 teams.  Like the scenario above, D3 would be backfilled via the strong NISA expansion pipeline until it reaches 24 teams, at which point the focus shifts to building out the regionalized D4 league to eventually join the pro-rel party.
A Third, Wild Card Option: Acquire the United Soccer League & Merge
Miami FC owner and sports media rights mogul Riccardo Silva proposed a $4 billion, 10 year media rights package to MLS earlier this year, if it would adopt a promotion and relegation system.  About $800 Million of that would have trickled down to lower league pro clubs.  MLS rejected the offer.
One thing NASL has going for it is some very wealthy owners.  An interesting thing about USL is that it is independently owned from its clubs.  In theory, with the right offer, one could acquire USL from NuRock Holdings LLC.
If Silva were able to sell sponsors on the idea that a merged NASL+USL could be fashioned into a major league alternative to MLS, and would be worthy of something close to a quarter or a third of what they were willing to invest with MLS at top billing, then he could likely generate the funding for the acquisition from that.  NASL brings the major league markets to the table for such a scenario, while USL brings a quantity of mid-tier markets and the robust front office staff to operate the league at a high level.
This would not necessarily be mutually exclusive with implementing the NISA model for promotion and relegation, as that would make for a very compelling, differentiated overall product from MLS.  A move like this, especially if MLS2 teams were expelled from the merged league, would leave Major League Soccer isolated as a sort of NFL of soccer, while NASL+independent USL+NISA clubs engage in a system based on the global model. 
This is certainly a highly unlikely, "thinking outside of the box" scenario.
Best Chance for Long Term Success For Club & Country
In both the survive-and-merge-with-NISA and disband-and-join-NISA scenarios, the result is that NASL clubs join a truly differentiated NISA system that offers the market something that Major League Soccer and the United Soccer League does not.  Combined with stronger front office leadership that NISA is designed to put in place, this puts NASL clubs in a better position to succeed on a winning vision going forward than with the status quo NASL approach.
NASL's odds of being successful in a model where they operate a rival closed league and force a merger like the AFL did with NFL, are essentially zero.  The wild card here would be if Riccardo Silva's appeal to the Court of Arbitration for Sport is successful and creates a chain reaction that causes FIFA to enforce promotion and relegation onto USSF/MLS much like it is currently doing in Australia, the only other major country without pro-rel today.  That could result in a total overhaul of US professional club soccer, though USSF/MLS would likely drag their feet and challenge it as much as possible.
Rather than only hoping for Silva's hail mary pass to connect, NASL clubs can work closely with NISA, NPSL and UPSL to develop a separate system based on the global model.  This system would foster the growth of truly organic clubs like Detroit City FC, rather than attempting to replace them in MLS with a "Detroit City SC" owned by billionaire investors.  It would provide a place to thrive for independent minded clubs like the New York Cosmos and Miami FC.  It is a longer path to success, but one that ultimately could propel US soccer to a higher level.  If Silva and Crowley are successful, all the better.  If not, progress still advances on albeit on a slower time scale.
Major League Soccer's model is designed foremost to advance the interests of MLS's investors.  Many MLS fans react protectively toward the sacrifices early investors like Robert Kraft, Philip Anschutz and the Hunt family made two decades ago, when the specter of promotion and relegation is raised.  Likewise, concerns are raised for the newer MLS investors and the $100M+ expansion fees they recently paid.  Never mind that the original MLS investors could sell their franchises to new investors for a more than worthwhile return on investment, or that the newer MLS teams would have a huge infrastructure advantage over any Division II clubs and would be unlikely to stay down long if relegated at all.  Protecting the owner's interests seem to be paramount to folks with these concerns, rather than what is best for soccer in the USA.
It might be worth taking a moment to consider what these billionaire owners are being protected from.  While we debate the concerns around the potential economic costs to billionaire owners in opening the closed system, we forget that a large part of what they are being shielded from is fairly compensating players. The closed system artificially suppresses the market value of players in leagues below MLS. Many Division II players today earn salaries below the poverty line.
The issue is not specific to "minor league" soccer alone, so it is unlikely to improve as the sport develops.  Minor League Baseball players earning as little as $15,000 per year for their services are suing Major League Baseball.  Let's contrast MiLB with another fully matured lower league system across the pond. In England, players in the Championship earn an average salary of  $440,912.  We are a long way away from having a Second Division as strong as the Championship, so let's look two tiers down the English pyramid. Players in League Two (the Fourth Division) earn an average annual wage of $54,808.  The open system drives up salaries in the lower leagues, because ambitious investors pay more to help their teams rise up the pyramid.
There are legitimate concerns over whether a MLB-MiLB model applied to soccer will extract the greatest potential from the nation, in an international competitive landscape that is vastly superior to what MLB faces. With the virtually rest of the world's domestic leagues benefiting from the continuous improvement required by promotion and relegation, US soccer risks perpetually running behind by protecting certain complacent MLS owners.
Assuming MLS caps out at 32 teams, a higher number than they are claiming but one that also stays in line with the other US major sports leagues MLS is modeled after, that would make only 27 markets (thanks to two NY and LA teams, and three Canadian teams) where there is an owner motivated to maximize talent development in their area.  Unlike most leagues in the world, MLS does not pay solidarity fees to youth clubs.  Without the ability to earn promotion, the USL minor league owner's incentive to invest in developing its own talent versus fostering the talent shipped to it by an MLS club is limited.
Contrast that with a scenario where there are motivated investors in every market across the country, who, with proper investment into the club and by extension academy programs, could reach the highest level of a pyramid.  This is a scenario with much more upside for the national team player pool, as each metro market is mined for talent.
Now you may say, if USSF and MLS are so bound at the hip, surely MLS will put top priority on what is best for developing talent for the national team?  This has proven not to be the case, and was central to the falling out between MLS/USSF and Jurgen Klinsmann while he was USMNT manager.
Klinsmann objected to MLS's efforts to bring talented USMNT players in the prime years of their careers back into Major League Soccer rather than encouraging those players, such as Michael Bradley, Clint Dempsey and Jozy Altidore, to challenge themselves in the best leagues in the world so they developed further.  "[MLS] is getting better and stronger every year, which we are all very proud about, and I want everyone to grow in this environment," Klinsmann said, "but the reality also is that for both players, making that step means that you are not competitive environment that you were in before."
This did not sit well with MLS Commissioner and Soccer United Marketing CEO Don Garber.  "I feel very strongly … that Jurgen's comments are very, very detrimental to the league," Garber said in response to Klinsmann's comments. "They're detrimental to the sport of soccer in America … and not only are they detrimental; I think that they're wrong."
Unlike Klinsmann, to Garber there is not a difference between the interests of "the sport of soccer in America" and the interests of MLS.   To Garber, this difference of opinion made Klinsmann unfit for the job of United States Men's National Team head coach.   "I believe that Jurgen should embrace the vision for the future of the sport," Garber said. "That, to me, is his job. For him to publicly state issues that he has with Major League Soccer, in my view, is not something that is going to allow him to effectively serve the role of not just coach, but as technical director.
Klinsmann calling for the USA's top players to test themselves in the best leagues in the world should not be a controversial statement. It is in line with conventional wisdom that players develop better when competing at higher levels.  However, USSF president Sunil Gulati did not inspire confidence in USSF's ability to differentiate between what is good for MLS and what is good for the national team with his response to Garber's comments, as quoted in a Washington Post article titled Sunil Gulati Says USSF & MLS Are On The Same Page. "[T]he fundamental views of all of us involved are: 'We're on the same page.' We got diverted from that . . . We will get back to the job at hand, which is continuing to grow MLS, continuing to improve the national team, and the broader goal, which does both of those things . . . [T]he actual opinions of . . . me and the leadership at MLS and U.S. Soccer [are] actually closely aligned with where we see the game going."
If you believe that Gulati and Garber have what's best for the success of the USMNT in mind rather than what is best for MLS investors, these statements should give you pause. In fact, the USSF and MLS seem a little too "on the same page" for US soccer's own good, and unfortunately the page they are on seems to be one with MLS investors' bottom line highlighted. There is no reason to believe that MLS will encourage the maximum development of soccer talent in this country, if doing so would be against the financial interest of MLS investors.  
I am not arguing that Major League Soccer and the United Soccer League should not exist or should be disbanded.  By all means, let them continue on and make their contribution in their way.  However, if they are the only model, we will never see the best this country has to offer on the soccer pitch.
There should be an alternative for investors who don't fit in those models but want to advance the sport of soccer in their local areas.  The USSF should be working to foster the growth of the sport general, and should not be so intertwined with MLS.  It should be willing to support models that help grow clubs to the highest levels, independent of MLS.  NASL, as flawed as it has been, has represented that independence.  It may be time for NASL to pass the torch on to a successor league that will implement better solutions based on lessons learned from the struggles of the past.  The NASL brand carries a lot of historical baggage that would not burden a new league.
NASL as a league may or may not survive this sanctioning battle and lawsuit.  What is more important is that the clubs survive, and that the opportunity for independent pro soccer clubs in outside of the MLS-USL model advances.  NASL clubs can put themselves in the best position for success going forward by aligning around a clear vision that is differentiated from the one that MLS and USL are selling to the market.   If NASL fails to differentiate its product in this way, it is likely to keep finding itself battling for survival again and again until one day it loses the fight.  NISA is already working on this differentiated vision.  It is also in the interest of NPSL and UPSL to partner with NISA on this vision so they can compete with PDL more effectively.  The clubs in NASL, NISA, NPSL and UPSL would all be stronger together, coordinating around a shared vision and system.  US Soccer is likely to be better off for it in the long run, as well.  
Maybe we will even get to a place one day where the USSF is less concerned about vigilantly protecting the interests of billionaire owners, and more concerned with the fact that today many of our Division II players are making wages below the poverty line.  A system that flows revenue throughout the pyramid instead of bottlenecking it at MLS? Implementing a minimum professional salary of $30,000 and health benefits so pro soccer is a reasonable career option? Now that would be something for a USSF presidential candidate to support.