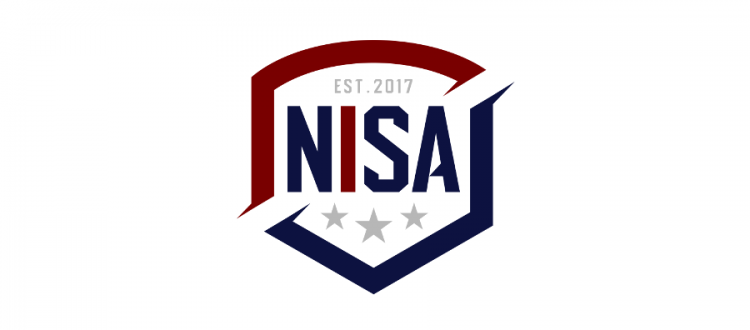 Milwaukee, Omaha, Chattanooga, Connecticut Headline The Initial Batch Of NISA Pro Soccer Applicants
The National Independent Soccer Association today identified eight markets which have investor groups that submitted applications to join the new professional soccer league.  NISA plans to launch in 2018, but depending on the readiness of an initial group of at least eight clubs the league's debut could push to 2019.
NISA is co-founded by Peter Wilt and Jack Cummins, and in September will seek sanctioning as a Division III league from US Soccer.  NISA is founded with the intent of engaging in a promotion and relegation system with a Division II and Division IV league sometime in the near future.
"We are pleased with the applicants as well as the people and the vision behind each application," NISA Co-Founder Peter Wilt said in a press release. "The critical step to fully vet each market now moves into an important phase, so we can be assured of the applicants' and the League's success. Each successful applicant will need to show us and US Soccer that it has a proper venue, financial model, business plan, administration and ownership to assure sustainability."
Milwaukee, Omaha, Connecticut and Chattanooga are four of the eight markets highlighted that do not have a full season professional soccer team today.  Chattanooga FC of the NPSL is the applicant in the Tennessee city, consistent with CFC board member Tim Kelly's comments to the Times Free Press in July.
Charlotte, Miami, Phoenix and St. Louis are markets that already have a team in NASL or USL.  When asked about putting teams in markets that have existing pro clubs, NISA co-founder Peter Wilt told Midfield Press, "In each case we believe that a separate, sustainable audience can be developed due to geography, demographics and/or effective business operations. Long term we recognize that our goal of promotion and relegation will result in multiple teams in the same market, so we won't shy away from it now."
Wilt expects the geographic footprint of NISA to be more spread out in a potential 2018 season than it will be in subsequent years.  First year teams will have financial incentives that will more than offset any additional travel expenses caused by spread out markets. When NISA fully populates at 24 teams, it will have two conferences, each with two divisions so that clubs are grouped regionally to enhance rivalries and minimize travel expenses.  As it grows, the league will introduce more regionalization until it reaches the  two conference, two divisions  model.
This initial list of 8 markets is not comprehensive for the 2018 or 2019 seasons, but represents the markets where investors are in the most advanced stages of discussion with the league.  One prominent NISA-linked market missing from the list is Detroit.  Earlier this month, Detroit City FC co-owner Todd Kropp told Crain's Detroit that the club was looking at a move to either the NASL or NISA, and is working on outside investment to help meet the standards necessary for such a move.  "We're in active discussions considering NASL and NISA," Kropp told Crain's. "Ideally, it's a late summer or early fall decision. The sooner we make that decision, the better."  Midfield Press confirmed with Detroit City FC co-owner Sean Mann that remains the case.
Beyond the initial list of 8 markets, investors in seven other markets have signed letters of intent have held their applications back for 2019 while preparing to meet the minimum standards of NISA and US Soccer for a Division III team. In several cases, the requirement that 35% of the ownership of the club be held by an individual with a net worth exceeding $10M is a requirement that needs to be met.  NISA's partnership with the investment boutique Club 9 Sports may help some of those groups link up with investors.  Beyond the formal applications and signed Letters of Intent, NISA has seen interest from investor groups in dozens of other markets.
The league has attracted strong interest due to the value proposition represented in its five founding pillars:
An affordable professional Division III national soccer league with regional based competition

An independent league with team owners controlling their franchises

A plan to limit the League to 24 teams and incorporate promotion and relegation once fully populated

A strong league office that serves its teams with quality staff supplemented by expert consultants  

Commercial and competitive connections to higher and lower divisions to maximize relevance
"These pillars are critical to differentiate NISA and provide the framework for a sustainable league that will ensure success for itself as well as for other independent leagues that share our vision for an open structure that will provide all soccer clubs with a pathway to fulfill their ambitions," Wilt said.
NISA will meet on Friday, September 1st in Jersey City, New Jersey with the US Soccer Board of Directors as the next step in its process toward official Division III sanctioning. "We have been working closely with Dan Flynn, Jeff L'Hote and US Soccer as we've built the foundation of NISA," said NISA Co-Founder Jack Cummins. "The communication with US Soccer has been excellent. We share the same desire to build the sport with stable teams, a well run league and a sustainable business model," Cummins said.