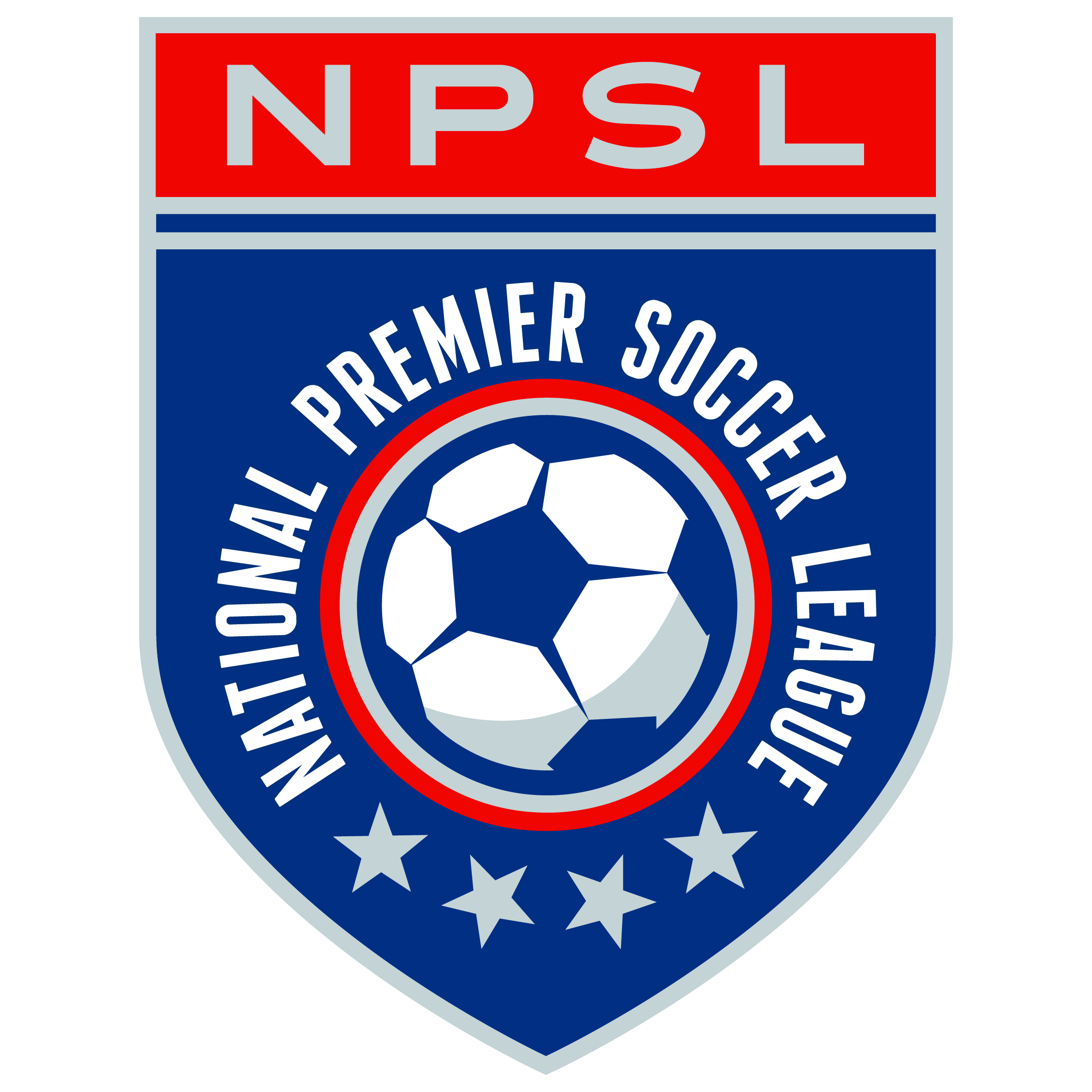 The Midfield Press Midwest Great Lakes Best XI
The regular season is over, and with the teams settling into their form, whether it's ramping up for playoffs, or down for the off season, here is who Midfield Press thinks is worthy to be called the best XI for the Great Lakes Division of Midwest Conference (3-4-3):
Goalie: TJ Tomasso – AFC Ann Arbor
The ponytailed goalkeeper for the Mighty Oak has been a rock for the Ann Arbor based club, starting every league match, and allowing only seven goals so far in league play. He has been flanked by a great defense that limits the shots he faces on the year, but the former New England Revs player is usually up to the task when he has to be called into action, only spilling nine goals on the year.
Defense: Zack Bock – Detroit City FC
The muscular wingback from Western Michigan has been a pleasant surprise all season. While he hasn't been a consistent attacking presence which is what Le Rouge is accustomed to, Bock has helped lead a revival of sorts in the Detroit defense. His gritty and hard play in the back has allowed the coaching staff to experiment with personal shifts as they can count on Bock to help get the ball back if has been lost.
Defense: Drew Ruggles – Milwaukee Torrent
The former Michigan Bucks player splits time between CDM and Centerback but for the sake of his play, we'll keep him here. The captain for the sinking Torrent has kicked in a team leading five goals for the team, albeit most of them coming from the penalty spot. During this challenging season, the dreadlocked stalwart has done his best to lock down the defense in 900 minutes of play, even if his team hasn't been the best at stopping attacks.
Defense: Tendai Jirira – AFC Ann Arbor
Personal pick for Midfield Press surprise of the year, the leftback from Zimbabwe has created havoc down the left side of the year, especially when paired with the left side of that fearsome AFCAA attack, while also helping to close down teams on the wings, contributing to why AFCAA only allowed nine goals all year.
Midfield: Cyrus Saydee – Detroit City
While Saydee's numbers aren't what they normally have been in the past (just two goals, three assists), his skill and command of the DCFC midfield have never wavered, as he has captained the team to a 9-3-2 record, and their home first playoff match since 2013. With Saydee running the dynamic and flexible attack of Detroit, City has kept pace with the average number of goals scored for them, netting 29 of them.
Midfield: Rafa Mentzingen – Lansing United
The biggest change that Lansing made from last season to this one, was the addition of the Brazilian Mentzingen into their midfield. Before he went down with an unfortunate injury to end his season, he had scored nine goals so far, and did so in typically gorgeous fashion, including a lovely brace against the number one team in the Midwest, AFC Ann Arbor. If Lansing is lucky, they'll hopefully be able to retain his services next year.
Midfield: Greg Timmer – Grand Rapids FC
Specifically a center defensive midfielder, Timmer came up with four goals on the season, including a memorable celebration as he flying jump kicked the corner flag at Keyworth Stadium after a close blast into the back of City's net. Timmer had an up and down season with Grand Rapids, given their lofty expectation and the way their players left the team during the season. When they could, they played their same vertical style they played before. They just couldn't find net nearly as much. Timmer was a two-way player helping to only allow 19 goals, and pacing the attack in the middle.
Midfielder: James Vaughn – AFC Ann Arbor
This was a toss up between Vaughn and AFC Ann Arbor's Jesse Muskwe as they both ran the middle well, but the toss up has to go the Vaughn with his versatility going forward as well as his booming leg that he scored a free kick vs Detroit City. Vaughn has provided coverage for the attacking prowess of AFCAA, while also providing coverage for their stout defense all year round.
Midfielder: Nemanja Medic – Milwaukee Torrent
Another surprise inclusion on the list as Medic at times was one of the few scoring threats for the challenged Torrent with four goals n the season, including a gorgeous 30-yard screamer against Detroit City in their first match of the season. Medic supplied a winger who was capable with both feet and gave enough pressure to make teams have to respect MKE's attack just enough.
Forward: Shawn Claud Lawson – Detroit City FC
After sitting out the first few games, SCL hit the ground running with seven goals, and provided a number of dazzling runs. Another stunning fact is that most of his goals came from a pairing with Tyrone Mondi, another speedster, which really opened up the pathways for Lawson to dribble at his opponents one on one…which usually resulted in this.
Forward:Dario Saurez – AFC Ann Arbor
Reasoning behind this pick, at the time of his suspension, Dario Suarez was running a one man race for division MVP, with five goals to his name, and a multitude of bravado and skill. Unfortunately for the Cuban international and AFC Ann Arbor, he was suspended for the rest of the season. But at the time of his suspension, he was the most feared played in the league in open field. No doubt in our mind that he would have finished with at least five or more goals.
Forward: Jay McIntosh – Kalamazoo FC
Final addition to the list is KZoo's McIntosh. Very rough season for the team, but not so much for the former Hooiser forward. McIntosh kicked in nine goals, to tie the division lead, including four goals in his last two games. A talent to behold, McIntosh built off of his first year for KZoo into this one. Hopefully if there is a year three, he takes off with even more eye-popping numbers
Honorable Mentions:
Kyle Breitmeyer, Forward, AFC Ann Arbor
Tyrone Mondi, Forward,Detroit City FC
Stephen Carroll, Defender, Detroit City FC
Anthony Bowie, Forward, Grand Rapids FC
Tumi Moshobane, Midfielder, Lansing United
Sam Zisette,Defender, AFC Ann Arbor
Jesse Muskwe, Midfielder, AFC Ann Arbor
Bakie Goodman, Midfielder, Detroit City FC
Farah Mutatu, Midfielder, Lansing United
Spencer Glass, Defender, Detroit City FC
Fernando Piña, Goalkeeper, Detroit City FC