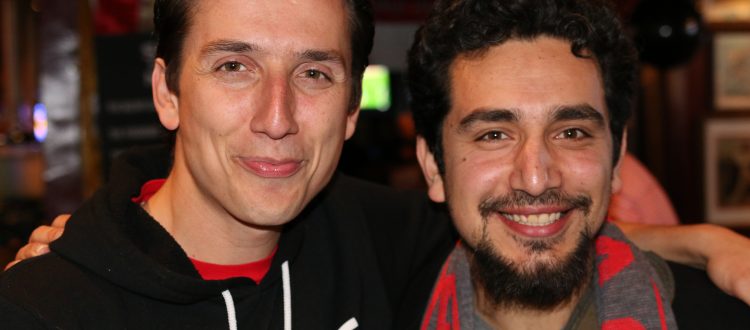 SF Deltas Building A Community Team In San Francisco, One Fan At A Time
I first visited Kezar Stadium in August of 2015.  I was on a business trip, and made my way over to Golden Gate Park after my meetings for the day had concluded. The Uber let me out near the Kezar Pub, located right across from the stadium.  The words some posters on a popular Internet soccer forum used to describe Kezar Stadium were not kind, so my expectations were pretty low. As I entered by the peach hued columns, and looked across the field to see a lovely arch in the same color with Golden Gate Park as its backdrop, I thought it was a rather beautiful place. It had a comfortable feel and pretty views, with distinctive houses dotting the hills around it on one side, and the green of the park on the other.  It seemed very much a part of the community, with locals running around the track, getting their daily exercise in.
Kezar was part of the reason why the USL's California Victory failed, the forum posters wrote.  It was supposedly a terrible place to watch a game, inconveniently located, and in general an unworkable situation for a pro soccer team.  As I looked around, there was some evidence to support their opinions.  The track was a liability as regards soccer sight lines, keeping the stands at a less intimate distance from the pitch.  The state of restroom at the time is better not discussed.  The wooden benches didn't look to be in great shape, so to avoid getting a splinter, I sat in one of the 1000 old Candlestick Park seats that had been placed in the stadium.  Based on a little online research, this place was the only venue in San Francisco about the right size for a Division II soccer team.  It wasn't perfect, but if the right group of people invested in it, maybe it could work.  I imagined how fun it would be to watch my New York Cosmos play here, in my favorite city to visit.
Around the same time as my first Kezar visit, Ricardo Stanford-Geromel also sat in Kezar Stadium, with similar thoughts.  Once a part owner of the Fort Lauderdale Strikers of the North American Soccer League, Ricardo envisioned a pro team playing in San Francisco.  Via a chance encounter in March 2015, he met fellow Brazilian Fabio Igel, a venture capitalist with connections in the Bay Area.  San Francisco is an expensive city to do anything in, and starting a team is an expensive endeavor in any city.  A pro soccer team in San Francisco would require the backing of a billionaire like Igel to be successful.  Igel was intrigued by Ricardo's idea, and he knew just the right guy to lead the project.
Brian Andres Helmick was a co-founder of Algentis, an HR software company that Fabio Igel had invested in.  Algentis was sold in 2014 to Hub International Ltd, and Helmick stayed on to help with the integration of his former company into its new owner.  As time went on, Brian knew he needed a new challenge. In June 2015, Igel called Helmick and pitched him the idea of starting a soccer club as his next project.  Fabio knew Brian was a huge fan of the sport, fitting with his Colombian upbringing.  Some of Brian's most precious memories involve watching the historic Colombian club Millonarios as a young boy with his grandfather.  But Colombian soccer had for years been associated with corruption.  FIFA itself had been scandal ridden recently.  Brian was reluctant to risk his love for the game by diving into the business aspect of it.  However, the potential for good in the project won him over.  "Fabio saw the opportunity to create something special for San Francisco," Helmick said, and he bought in, too.  They worked together to assemble a team of investors who they trusted, and built the vision for the San Francisco Deltas as a club that would embrace the city's history and reflect its culture of openness and innovation.
In October 2015, the North American Soccer League awarded a franchise to this San Francisco group.  There were two other investor groups interested in bringing a NASL club to the city, though only one of them was a serious rival.  The Deltas would not officially announce itself as a NASL club until six months later, but work began in earnest to make the project a success.  I first spoke with Brian Andres Helmick about the project in April 2016, shortly after the official announcement.  
On April 29, 2017, I got my wish to watch the Cosmos play against a San Francisco rival in a nicely renovated Kezar Stadium. The afternoon started with walk from SoMa over to Kezar Stadium with Ricardo Stanford-Geromel, who lives not too far from where I was staying.  Ricardo gave me a behind the scenes look at the gameday operations for the Deltas, and I got to spend a little time helping Todd Dunivant and his crew set things up.  The whole operation had the feeling of a tight knit group, while being extremely welcoming to outsiders, even ones wearing the opponent's jersey.  Prior to the game, I sat down with Brian Andres Helmick to learn about the journey launching the club.  Here is our discussion:
***
1. What have been the best moments so far?
By far the home opener.  We had over 4,000 people here.  Right before the coin toss, the mayor called us the official soccer team of San Francisco.  City Hall and Coit Tower were lit in Deltas' red.  I told the mayor there were over 4,000 people here of different backgrounds.  Here they are from different worlds, standing side by side cheering together.  It was really powerful.  I went through waves of emotions that day.  I was thinking about my grandfather the entire game, cheering from heaven.  He was a big part of my inspiration.
Another was when the stadium was approved at City Hall.  We had over 1,500 write in letters of support.  We had 200 people show up, and 50 people went up to the microphone.  That was super special.  I didn't know they were all going to show.  The number of people and the diversity of the crowd really made the case.
Another high was interviewing Marc Dos Santos and finalizing the deal with him.  I consider him a friend and a partner in this adventure.  I was on my honeymoon talking Marc out of taking the job, to test his resolve for it.  We talked about his long term goals, which include one day being the manager of the Canadian national team.  I told him you might be better off coaching in Canada to achieve that. He persisted in his interest in the Deltas.  I talked to his wife to make sure it would be a good fit for their whole family.
It came time to discuss terms.  At first, I wouldn't talk to his agent, I told Marc, I wanted to talk to him.  He insisted that was the way these things are done, so I spoke with his agent and the guy kept on selling me on Marc.  I told him, I am sold on Marc.  That's why I'm talking to you on my honeymoon and not my new, beautiful wife.  Let's get down to terms.  We got down to terms and he kept saying, I have to check with Marc.
So I called Marc back and said, listen, if this is going to work, we have to do this together.  You have to trust me.  What do you feel from everyone you have spoken with from the club? "Honesty," he said.  He felt honesty from Todd Dunivant, from Fabio Igel, and everyone with the club.  From there, in less than 45 minutes, the deal was done.
2. What have been the biggest challenges?
Awareness, by far.  Today my gut tells me that 95% of people in San Francisco still don't know we exist.  The 5% that know us don't just like us, they love us.  In a startup, you want your first 100 users to adore your product.  Before you scale, you need to make sure it works for them really well.  They become your strongest advocates.  With that in mind, we are improving at the operational aspects of the gameday experience each game.
But fans tell me, "Hey, what we can do?"  Let's say we have 2,500 people today.  I say, "what would happen if every fan who came to a game brought one friend?"  If that happened, we would double.  Then if the 5000 people each brought one friend to the next game, we would sell Kezar Stadium out.
Our efforts have been very thoughtful, very grassroots.  Let's make sure we get to the right fans.  The fans who feel very connected.  Some fans have celebrated their birthday party at the office.  With the core fans, we have something that is very special and valuable.  If you engage like that with the core, then you can start tackling awareness on a larger scale with the help of those fans.
3. I remember sitting in Kezar Stadium two years ago thinking it would be great to watch a NASL game here one day.  Clearly you had a similar experience, but you made it happen! Now here we are.  It is a historic venue, and the club has made almost $1M in improvements to the facility that are congruent with the history of the place, bringing in 4000 more seats from Candlestick Park, for example.  How as the community responded to this investment by the Deltas?
The people who know about it, recognize that we really care about San Francisco, we care about Kezar, we care about the sport.  There is still some confusion with people thinking that the city did it.  It was us.  Peter Oquendo has been working for the city for 41 years, in Park & Recreations.   We had him do the coin toss and honored him because he just retired.  People like him see what we have done and they know we are sincere about this city.
I believe that the way to think about it is that pro sports was never meant to be a business.  It was always about community.  In this country, it is something wealthy people invested in the community.  Baseball in the Great Depression lifted spirits.  So with that in mind, we have affordable seating for the community.  We try to keep costs reasonable for concessions and things like that. You don't have to pay $20 for a Bud Light, or $10 for a pizza.  We have high quality beers at $8-9.  We have empanadas for $5.
4. You have built community service into the core of what the Deltas are about.  For example, the meals at the games are run by a local charity.  Can you share a little bit about what the Deltas are doing in the community?
We have three main causes: ending homelessness, empowering women and employing low income youth. We partner with La Cocina in the Mission so that our VIP seating features food from a different local, woman owned business each game.  Part of the idea is that maybe one of the VIPs will love their food and invest in their business.   
5. Marc Dos Santos has built a competitive team that sees the Deltas in second place in NASL going into tonight's matchup vs the Cosmos.  The style and results so far are very reminiscent of Marc's 2015 Ottawa team that drew a lot in the Spring and then won the Fall season as the team gelled.  Do you think the same thing can happen for the Deltas this year?
The key word is gel.   Twelve, thirteen weeks ago, some of these guys didn't know each other existed.  You can't truly accelerate a relationship, the dynamic of a soccer team.  You can help that happen a little bit and there are some things you can do, but it takes time.  Perhaps one thing that helps is that half the team lives in a building together.  We leased a building for three years in Nob Hill, with beautiful views of the Bay Bridge and the TransAmerica Pyramid.  These guys walk out the door, jump in a trolley and jump on BART to get to our training facility.
As far as results, if you don't lose games while the team comes together it makes it a lot easier to get to the playoffs.  Marc says, people say to him that we are lucky to have Romuald Peiser.  But it's not luck, it's part of the strategy.
6. What do you think about the quality of play in the NASL.  Are there particular players that you have enjoyed watching (Deltas and other teams)?
It's really hard because I've gotten to know the guys, so now there is there an emotional connection there.  Marc has done a great job of bringing in humble, hungry, club-comes-first style guys.   If you notice as the roster was forming, we never announced one player, we announced in batches of 3 or 4.  So I don't want to say I like them all, because that would be cliche, but I know their stories. I know the effort they put in and the bonds between the players. I know some of the great things they are doing off the field.  For example, Tyler Gibson delivered pizzas to the homeless with one of our fans.
The players have said this club is different.  This club has a family feeling. We all get together once per month and have lunch after training.  Cristian Portilla's wife spoke with my wife for 2 hours without knowing it and later commented on how impressed she is with the level of humility we all have.  We welcome the players and staff to bring their families around.  So I can't pick one of them.  Salih Muhammad is out for the season, but he has health care for the year and housing for the year.  I told his dad make sure he doesn't come back too soon.  Make sure he does the right thing for his long term career and life.  So we are creating meaningful bonds.  Because of that, I can't pick one.
7. Attendance is off to a slower start than you would like. But one thing I was interested to learn today is that you report turnstile attendance whereas some sports teams report tickets sold regardless of how many show up, and still others inflate their attendance numbers with giveaways.  It is not just soccer – if you even look at a Yankees game – there are many games where announced attendance is clearly much more than what is in the stands.  Why do you report it this way, and what are you doing to improve attendance and general awareness of the Deltas in San Francisco?
We feel that reporting turnstile attendance is the right thing to do.  The long term sustainability of any club comes from the fans who are engaged and show up to the matches.  I feel that when a team inflates their attendance numbers, they are sending the wrong message to their fans and community.  The fans need to be engaged in growing the club. I need each of the fans to be bought in and spread the word.  As I mentioned, if 2,500 people come to a Deltas game, and each brings one person to the next game, then we will have 5,000.  If the same thing happens again, we will sell out Kezar with 10,000.  It can be that simple.
That being said, we are going to start doing ads on buses and the Muni.  I think this kind of advertising helps from a reminder perspective, but real, sustainable attendance growth is driven by the fans and word of mouth.  We need the fans to spread the word.
8. I walked around San Francisco quite a bit yesterday and saw a ton of people in San Francisco Giants gear.  But the Giants weren't always as popular in San Francisco as they are today. Their attendance has tripled since about the mid-1980s, taking a jump in the 1990s and took another jump when the moved into AT&T Park.  Do you think the Deltas can grow like that over time?
To get there, people in the city need to feel emotionally connected.  People need to feel like it's their club.  That's one reason why we don't use the term owner.  We don't use the term front office, it feels elitist.  Fans feel comfortable coming to the office.  Fans send ideas and we do some of them (of course, we can't do them all).
For example, I love this home jersey.  I think it came out awesome.  Was I nervous when we turned the jersey selection over to the fans to choose? Yes!  Were there options I didn't personally like?  Yes!
But I am really happy with what they chose.  If this was about me, the club colors would have been blue and the club would have been called Millonarios since I am a Millonarios fan.  I think that would have been a mistake.  A secret to our approach is that we remember that we have two ears and one mouth.  We listen to fans and if we continue to do that, we will create strong connections to the club.
9. Do the investors have the wherewithal to support the team for a long build up, and do they see this as a long-term project?
Yes.  I've known Fabio Igel for a long time.  He is a good friend, and was an investor in the last company I did.  At first, I was hesitant to get involved because of corruption in Colombian soccer and FIFA, but Fabio saw the opportunity to create something special for San Francisco.
10. You were generous in inviting clubs in the greater Bay Area to observe your open tryouts, so they could find talent for their teams as well.  How are your relationships with the clubs in the Bay Area?
Our relationships are better with some than others.  All of them gave a puzzled look when we first invited them to the open tryouts.  It's similar to potential fans, the ones who have gotten to know us see that we're generous and true.  We played the East Bay Stompers and it was great.   We are in this together.  We want more teams, more players, more fans.  I would like it to be like Colombia where there are many successful teams.  But at the youth, amateur and pro levels here in America there is this lack of collaboration and cooperation that really hurts the sport.
11. There have been some rumblings that the USL may have a Bay Area group that is interested in putting a team in San Francisco (reportedly it is not San Francisco City FC).  What are your thoughts on that?
I've spoken to groups who want to do pro teams in the Bay Area.  Their first three questions are to feel me out because they are expecting me to be like no, no, no I don't want you here.  I allay those concerns.  I want to be helpful, so they go into this with eyes wide open.
There are many challenges, especially in California: Workers compensation, housing costs, the Bay Area is a busy market and there are venue challenges.  I've told this to people in all three pro leagues.  My position is that we compete on the field on Saturday but every other day of the week we are business partners.  I will tell you what was hard, and I will tell you what was easy.  The financial side is hard because people underestimate costs.  There's nothing worse than something costing 3x more than you expected.
So I try to provide any potential investors with helpful information, but when it comes to teams in the area, my feeling is the more, the better.  We aren't getting a soccer specific stadium built in San Francisco one day down the road to support just one team.  Having more than one team playing in it would make the case much stronger, and that is an example of something that would benefit everyone.
12. Have you partnered with any youth organizations to start building a pipeline of talent from the youth ranks to the pros in San Francisco?
We have partnered with youth clubs.  We get our ball boys and girls from the youth clubs.  We encourage them to wear their youth club jerseys, instead of a Deltas jersey.  Some of the players help out with coaching and player appearances.  We want to be equal and treat everybody in a fair way.  A successful pro soccer team is good for the youth programs in terms of awareness of the sport, and when kids see our players being successful, it will give them something to aspire to one day.
13. Do you have plans to put a reserve team in NPSL, PDL or UPSL?
We have no plans to put a reserve team in a league.  I would much rather have a good relationship with the clubs in the area and work with them.  Instead of having one reserve team, I would rather work with the local clubs.  I could see loaning players who need a few games to those clubs, or maybe even a younger player would go on a longer loan.  And likewise, if they had a player who could help us, we could work something out with them.  I would rather collaborate with them than compete with them.
14. There are expansion groups in talks with the league about joining for 2018, in greater Los Angeles/Orange County and San Diego.  If those groups are successful in their NASL applications, what would it mean to the Deltas to have in-state rivals?
The first thing that comes to mind is travel.  Not travel expenses, but wear and tear for the guys. It is just easier on them than going to the East Coast all the time.  If you get hit with travel delays, it is going to affect your performance.  I think having more balance to the travel schedule will be great.  I would hope that the California clubs would work with us on marketing and preseason.
15. Last year you were in favor of an Oakland team.  Now word is that there may be an Oakland NASL group on the horizon.  Are you excited about the potential of a Bay Bridge derby?
I spoke with the Oakland pro soccer group last week or so.  They sound like they are in pretty early stages, so we have offered our help.  I invited them to come out to a game.  I care about the soccer ecosystem working together.  I think if we're open about how we're doing we can start making the right decisions for the sport.  If there is a market where it makes sense to have two teams, we should do it.
16. Do you envision the Deltas ever starting a NWSL team?
I would love to do a women's team some day.  Once you get a men's team working, you can leverage the same infrastructure.  But we need to get this working first.
17. What haven't we covered that you would like to share with soccer fans interested in the Deltas?
We spoke about two of the three pillars that make up the Deltas' values.  We spoke a lot about community.  We spoke about transparency in the numbers.  The only thing we haven't spoken about is innovation.
I am excited about some of the things we've already done and that we are going to do.  To be the first team in the world to broadcast all of our games in Portuguese, Spanish and English is cool.  Jackson's family in Brazil can watch his game in their home language for the first time since he's played overseas.  We're trying to build awareness of not only this club but of this sport.  That is where we take that Silicon Valley way of thinking to the sport.  Silicon Valley is about openness and collaboration.  Let people participate and engage, and that is what fuels the venture.  We feel like with that approach, over time, we can build a great futbol club.
***
After we finished talking, Brian and his wife Maria Paula went for their pre-game ritual, to say a prayer of thanks on the field.  As they left, they introduced me to a lovely young lady named Taylor, Romuald Peiser's girlfriend.  Taylor had met the Deltas' goalkeeper during his time with the Ottawa Fury and she was enjoying living in San Francisco.  She had a special role to play at the game that day, although not quite what she expected. She thought she was taking the honorary opening kick of the game.  It turned out to be much more special than that.  After she came out onto the field, Peiser said a few words to Taylor.  Then he dropped to one knee, proposing to her in front of the whole Deltas community (of course she said yes).
The renovated Kezar turned out to be a beautiful place to watch a game.  The 3302 in attendance created a good atmosphere, and the backdrop of the peach colored arch and columns, the houses on the hills and the green of the park made for a pretty setting.  The primary highlight of the match itself was an Eric Cantona-like chip goal by the Cosmos' Emmanuel Ledesma that Peiser had no chance at stopping.  After the final whistle blew, Brian invited me to join for their post-game tradition at Kezar Pub.  Despite the tough loss for the home crowd, the staff, the Delta Force supporters and a number of the players, including Peiser and his new fiance, showed up to hang out and share a few beers together.  I watched the CEO of this club, his wife, the supporters and the players all there together, interacting and building bonds.   Since I was still on East Coast time, I called an Uber to take me back to my hotel after an hour or so. Most of them were still inside, enjoying each other's company.
I've shared my experiences before and after the interview with Brian Andres Helmick as well as the backstory on how the club got started because I feel like it provides a window into what they are doing. Visiting the San Francisco Deltas for a day felt like being part of a family.  While my heart will always be with the New York Cosmos, I left San Francisco with the feeling that Brian, Ricardo and the team there are building something special, though it may take time to catch on.  They aren't just building a soccer club, they are building a community, bringing together people from different walks of life around a celebration of San Francisco and the beautiful game.  They are doing it with an openness toward anyone who wishes to be a part of that community.
It is great to see people using the love of sport to bring people together and to do good for their community as their primary goal.  You don't get the sense from anyone at the Deltas that making money is their top priority.  Money is a priority as it is important to the sustainability of their project, and they are certainly managing to that, but it is not the reason for being.  Many things have been written about how difficult it is for a pro soccer club to succeed in a city like San Francisco, and most of those things are true. But if any group of people deserve to be the ones to take that bogey down, it is the folks behind the Deltas.  How great would it be if across the country there were leagues filled with pro soccer clubs where the owners, staff, players and fans all came together as equals after games, united as a community?  It is easy to root for these guys.  Hopefully more people in San Francisco will discover this special movement, and find a place where they are welcomed home every other Saturday from March to November.