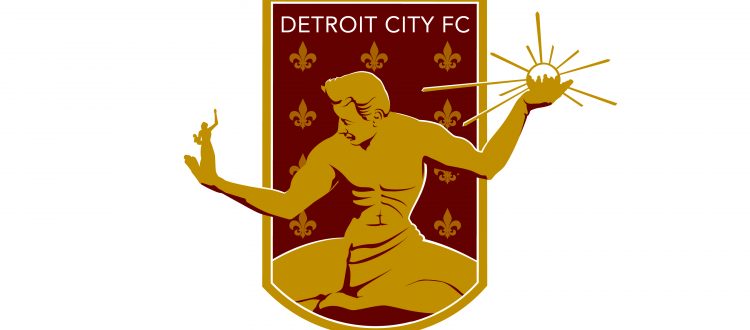 Detroit City Welcome MKE Torrent in a Friday Night Match
The NPSL Midwest season is underway, as Detroit City FC welcomes the newly promoted Milwaukee Torrent (0-0-1, 0 points) to Keyworth Stadium for a Friday night match under the lights. Milwaukee's season started last week with a 3-1 loss to AFC Ann Arbor at MKE's Hart Park.
Detroit City, Midfield Press' fourth best Michigan based team this summer, come in after a decently successful preseason, finishing 2-1-0, with two sufficient wins against NCAA Division Two powerhouse Saginaw Valley State, and Lawrence Tech. The only cause for concern if any, would be the tie against the rapidly improving (but still not all that great) Dayton Dynamo. Detroit seemed to have improved on closing down the outside wings, which has been a problem for the past two years. However, they showed that they are susceptible to counter attack as both of Dayton's goals came from a counter attack, one right after a goal, the other from a failed attack attempt.
MKE isn't Dayton though. This is their first year as a full member of the NPSL, as last year the were in the provisional Central conference. They were the only provisional member to join the Great Lakes conference as LC Aris and Minnesota Twinstars joined the North conference.
The Torrent are led by captain Drew Ruggles, the Georgia Southern Product, who at one point played 10 games for the Michigan Bucks back in 2013. Ruggles bounced around the pro circuit for a minute with the Wilmington Hammerheads and Rochester Rhinos, before he found his way to MKE's starting lineup. Also featuring the Torrent is Nick Barry who played formerly with the Croatian Eagles of the Premier League of America. In front of him is Stuart Grabble of the Milwaukee Bavarians, who is paired with Daniel Cisneros (who I really hope isn't this guy). The attack is led by Isaac Pereyra, the 5'5 spark plug forward from Irapuato, Mexico, and Andrew Wiedabach, of the University of Milwaukee.
Verdict:
The Torrent do not have much going forward. In their one game against AFC Ann Arbor, they didn't really present much of a challenge until the the end when they pressed for a penalty kick and it was granted. The year before as a provisional member of the NPSL, they ran through the division. 27 goals for, two against, 6-0-0, including a 9-1 thumping of LC Aris. But Detroit City and Ann Arbor are not Chicago Mustangs. As long as Cyrus Saydee is in top form, and new addition Roddy Green plays his heart out like he has this preseason, City shouldn't have any issue with MKE.
Detroit City FC 2 – 0 MKE Torrent