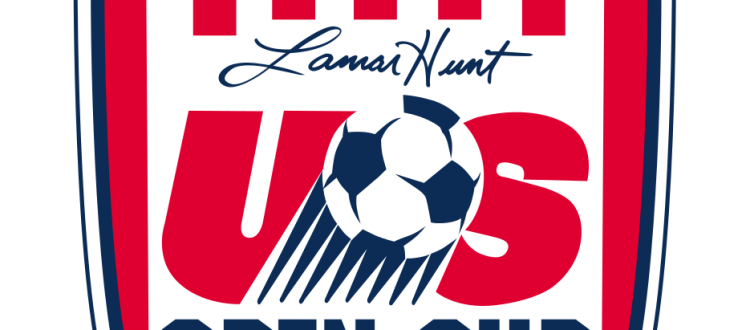 USOC 2017 Round 1 Preview: Experience vs Freshness, Grand Rapids vs a Clone?
There are three teams from Michigan in the 2017 version of the Lamar Hunt U.S. Open Cup. One would hope that all three could escape the first round, but with two of them playing each other, the best case scenario is only two.
Association Football Club Ann Arbor vs Michigan Bucks
Exuberance vs Experience, new energy vs wisdom, Anikan vs Obi Wan, new cliche vs old cliche. The neophyte AFC Ann Arbor with the explosive attack meet the USOC constant Michigan Bucks. As stated many times, this is The Mighty Oak's first venture into the American tournament, where as the Bucks have qualified for the past five versions of the cup.
This is the first time these two teams meet officially, as they have practiced and scrimmaged each other before.
Why AFCAA could win
AFCAA boasts an electrifying trio up top with "El Tridente": Yuri Farkas, Hector Morales, and Dario Suarez. The Mighty Oak also have a deep midfield with captain Leigh Rumbold, Jake Rufe, and UMich player Tristian Jacob. And if you think that their attacking power is a lot, they can bring in year one leading scorer Kyle Breitmeyer, who only needs a few feet to put the ball in the net. TJ Tomasso returns after a brief stint at now folded Toledo United, and the former New England Revolution keeper is an upgrade to an already stacked defensive half. Even with all their attacking prowess, they will miss the imposing figure Willie Bayemi up top as he provided a nice target for the team. With Tomasso a figurehead for the back with Matthieu Bream, Noah Kleedtke and Chase Pagani in front, they should form a nearly unbreachable wall, and Coach Rudland will have them ready to play.
Why Bucks could win
The Bucks have lost many star players over the years, but I dont know if a roster turnover has been this rough as they lost Russell Ciccerone, Adam Najem, Lalas "The Homie" Abubakar, Francis DeVries, and a few other notable players. But if there is one thing, whether it was in the Gary Parson days, or the current Demir Muftari reign, they could probably find a few U-16 players, and turn them into gems. They always seem to find talent. Perfect example: New signing Francis Atuahene. In two years at Michigan, he has accounted for 18 goals and seven assists, and has single handedly powered the attack for the Maize and Blue. Also returning is the Tower of Power Mo Kaba, a strong center back. This is already with a roster than includes the uber decorated Tom Owens, the only PDL player to win the championship three times (Twice with the Bucks <2014,2016>, and once with FC London in 2012). Right behind/next him is Brad Dunwell, who is coming off of an NCAA Championship runner-up season. Marco Charalambous and Andre Landell will return in a much larger role as the attacking options up top have gone pro. Human wall Drew Shepard also returns to give the Bucks another consistent net mind with a clutch gene.
Predictions: 
Personally, I like both of these teams. The Bucks are a quiet dynasty, commanding no publicity and letting their play do the talking. AFCAA are up and coming with an exciting style of play. But very often in meetings like this, the experience wins out, and while the Bucks have a decent amount of new faces, they have a tried and true organization that knows how to get diamonds out of dust.
Bucks 3, AFCAA 1.
Grand Rapids FC vs Chicago FC United
You ever watch the movie Akira? It's an anime movie where this guy unlocks his psychic power and starts absorbing things inside of him…Like he spills out and just starts about everything until he is stopped. Or The Matrix? One of the bad guys, Agent Smith, literally sticks his hands inside of people and turns them into exact clones of him (he's a computer virus, so that's okay). That is literally Chicago FC United. They bought the shares of Chicago Fire Premier (the PDL club for the Chicago Fire of the MLS), and became them. Bought their US Open Cup spot, bought their Hank Steinbrecher Cup spot (awarded to Chicago Fire PDL for winning the PDL), and literally just became and no one batted an eye. We're not even sure if it's the same roster…but if it is, it's loaded with talent. Meanwhile, Grand Rapids FC is looking to build off last year's momentum. With their solid midfield, and the human version of Groot, Scott Doney leading the attack. Grand Rapids can methodically move the ball down the field, and fire cross after cross in.
Why Grand Rapids FC can win
Grand Rapids midfield, led by the Barones, and Lito Esquivel, can control the tempo of almost any game, so they have that to rely on. If they need to slow down the game to take time off the clock, they can (as evidenced by their 10 allowed goals during the NPSL season), or they can turn the tempo up and attack the opponent's net (21 goals scored). The well rounded play team they posses allowed for them to be multifaceted in their approach from game to game, which is difficult to prep for.
Why Chicago FC United can win
….They can possibly buy out Grand Rapids and become them too? I'm still not totally sure who this team is.
Predictions:
Putting aside all the clone jokes, Chicago should be ready to play come Wednesday, but it's not likely they're totally ready for Grand Rapids, fresh off a 2-1 friendly win over Ole SC.
Grand Rapids 2, Chicago FC United 1.