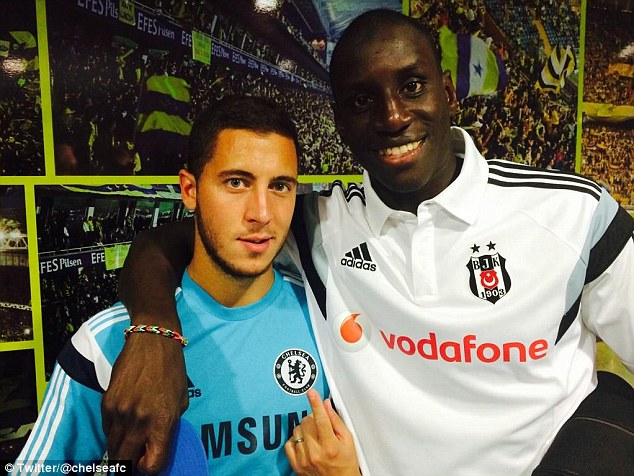 Peter Wilt Talks San Diego, Chicago & More NASL Expansion
While the North American Soccer League contracted from 12 teams to 8 this past offseason, prospects for the league's expansion have never looked better.  Two roadblocks to growth are out of the way, with Traffic Sports no longer involved in the league and Division II status provisionally retained after a period of uncertainty.  Serious expansion bids with the potential of joining for 2018 are afoot in Atlanta, Chicago, Orange County and two separate groups that want to bring NASL to San Diego (Albion SC is the other).  Groups in markets such as Detroit, Las Vegas, Phoenix, Baltimore, Hartford and New Orleans among others have reportedly demonstrated interest in joining the league.
One of the driving forces developing potential expansion groups has been Club 9 Sports.  Club 9 is a boutique investment bank and advisory firm for the Sports and Media industry that is working with professional soccer expansion bids in Orange County, San Diego and Chicago, among others.  Club 9 is backed by several venture capitalists, and its team includes veteran soccer executives such as Peter Wilt (Chicago Fire/Indy Eleven), Jack Cummins (Chicago Red Stars) and Steve Livingstone (Jacksonville Armada).  Club 9 assists expansion groups with finding investors necessary to fund a pro sports team as well as building their business plan to be successful with the team's launch.  They are working with groups interested in joining NASL.
Midfield Press was able to catch up with Peter Wilt to discuss several of the irons in the NASL expansion fire.  See our feature on the Orange County NASL group for Part I of this interview.
1. Can you share a little background on the San Diego group Club 9 is working with, which Demba Ba spoke about at the NSCAA convention?
In San Diego, we have been working with two gentlemen: Alex Gontran, who is Demba Ba's agent,  and Vagno Chandara, Managing Partner and Chief Brand Officer at Mind Soccer Group.  They are working with four high level pro players include Demba Ba, Eden Hazard and Yohan Cabaye.  Locally, Bob Watkins is the president of Mind Soccer Group and a San Diegan. He is a veteran sports executive in San Diego, specifically in rugby.  He is one of US Rugby's grand old guys.  They are looking at rounding out their group with other investors even though they more than meet the net worth requirements currently.
2. Why do Demba Ba and Eden Hazard want to bring a NASL team to San Diego?
They looked at other US markets.  They settled on San Diego because the market is strong and untapped.  There are business reasons why they want to come here, but they also really want to grow the sport in the United States.  They want to make soccer better and bigger for kids in San Diego.
3. Is there a venue selected for this San Diego bid yet?
A site has been selected to develop a modular stadium in the North County area.
4. Can you share an update on your efforts in Chicago? Do you still feel you are track for Spring 2018 with that project?
For a while we've been in the position that we have three different investors that want to be the controlling partners, but we don't have a venue that meets our minimum standards.  Usually it is the other way around.
We have to be in the city.  There's one existing venue that could make sense.  We are pursuing two other options.  One is a developer who is working to build a 15,000 seat stadium privately for us.  Aside from that or using an existing venue, the third option is privately building a modular stadium on a to be determined site.  If everything moves forward quickly, there is still an opportunity to start in Spring 2018.  We're getting close to the time where we would need to push to Spring 2019, though.  I am not a fan of starting in the Fall Season.
5. You've mentioned that through your work with Club 9 you are consulting with potential groups in several markets.  Can you share a bit about what is brewing in Cleveland, Oakland and Milwaukee?
There are groups in a dozen markets that we talk to on a regular basis including Cleveland.  Some are closer to becoming real than others.  I think Cleveland at some point is going to make a fantastic market but there's nothing imminent at this point.  Oakland and Milwaukee are at the very beginning – they are among the dozen markets we're having discussions.
6. Have you noticed a change in the NASL's vetting process compared to a year ago?
Yes, the NASL's application and vetting process for expansion teams is more formal and thorough than just a year ago. The process ensures that the applicants have not only the financial wherewithal to secure and operate a team, but also have the right business plan, strategy, infrastructure, relationships and human resources to launch and sustain a team successfully. It results in a longer approval process, but in the end will provide more stability for the League and ensure the new clubs are better prepared for the difficult challenge of launching a professional soccer club.
7. You mentioned in the past that NASL has enough expansion interest that it could get to 20 teams by Fall 2018.  Do you see a realistic path to that, or was that just a way of expressing how much interest there is?
There is still enough interest to launch a dozen teams by then, but several factors will delay the league fully populating with 20 clubs until beyond that date. The League's thorough vetting process and its deliberate efforts to build the Leaue's office and vision are all contributing factors to the delay in reaching the end goal.
8. With the NASL and USL both sanctioned provisionally at the Division II level, there is presently no Division III in the USSF soccer hierarchy. Meanwhile, there are lower league clubs like Detroit City FC, Grand Rapids FC, Albuquerque Sol FC, FC Tucson, FC Buffalo and others who have expressed an interest in moving up to the professional ranks… but the gulf between where they are today and NASL/USL is quite large.  What do you see as the best way to fill the gap between NASL/USL at D2 and the NPSL/PDL/UPSL at the unofficial D4 level?
I'd like to see a new third division league created that would have a relationship with both the NASL and NPSL, so that when fully populated with 20 teams, could enter into a promotion and relegation relationship. Some of the teams in the new third division would likely come from existing NPSL markets and some from new markets. Eventually I'd also like to see NPSL create a level with more professionalized clubs that would play a longer schedule and operate at a fourth division level separate from the amateur NPSL clubs. This would potentially allow the fourth division NPSL clubs to also participate in a pro/rel structure.
For more on Peter Wilt's thoughts on the topics like the best available expansion markets without pro soccer and the ways promotion and relegation could be implemented in the USA, see his articles on Howler Magazine.