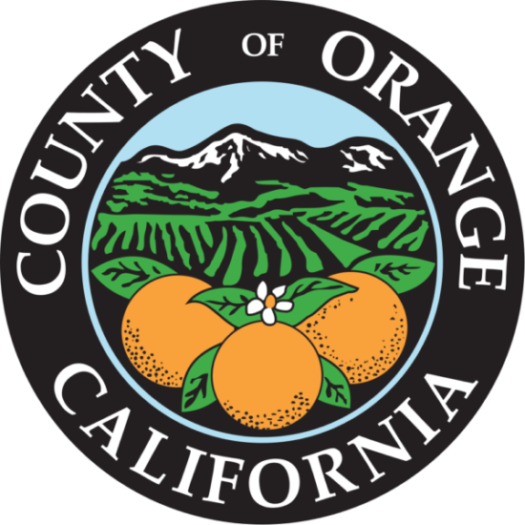 Exclusive: Orange County Group Closes In On NASL Expansion
The North American Soccer League makes its debut on the West Coast on March 25th, when the San Francisco Deltas host Indy Eleven for their inaugural match at Kezar Stadium.  This season, the Deltas will be the league's lone club in the Pacific Time Zone, giving them one of the more arduous travel schedules in pro sports.  SF Deltas owner Brian Andres Helmick knew what he was getting into with the decision to be NASL's anchor tenant in the West, but the potential of Orange County and San Diego teams joining for 2018 is surely a welcome prospect for San Francisco and all of NASL.
The Orange County bid would expand NASL's presence into greater Los Angeles, the second largest metropolitan area in the country.  You can trace the roots of the OC group to an existing club, the L.A. Wolves of the United Premier Soccer League.  The Wolves, owned by UPSL commissioner Yan Skwara, made a strong U.S. Open Cup run last year, defeating the USL's Orange County Blues in the tournament's second round before falling to fellow UPSL club La Maquina in the third round.  La Maquina subsequently lost to the LA Galaxy in extra time of the fourth round, a testament to the quality in the UPSL.  L.A. Wolves Sporting Director Michael Collins will take on the same role with the Orange County NASL club, and Pete Capriotti, the top sponsor of the Wolves, is the lead investor behind the OC NASL effort.
The connection to the Wolves and UPSL may also give the team an inside track on quality talent in Southern California.  Former LA Galaxy midfielder Paolo Cardozo currently stars for the Wolves.  NASL standouts such as Christian Ramirez and Miguel Ibarra got their start in SoCal semi-pro leagues.  Eric Wynalda put together the famous 2012 Cal FC US Open Cup squad from local SoCal players who have gone on to distinguished pro careers such as Richard Menjivar, Derby Carrillo, Beto Navarro, Mike Randolph, Pablo Cruz, Danny Barrera, Diego Barrera, Paulo Mendes and Pedro Mendes.
The OC NASL group is working with Peter Wilt and Club 9 Sports to prepare for its launch next season.  Midfield Press was able to catch up with Peter Wilt and Michael Collins to discuss Orange County NASL.
1. Why bring a NASL team to Orange County?
PW: It's the one of the largest markets in the country.  The demographics are fantastic.  The three core audiences of youth soccer, Latinos and young adults are well represented.  It is far enough from L.A. that it is its own market.  If not geographically, it is far enough away from a drive time point of view and from identity point of view.  It is one of the best soccer markets in the country.  There is a large corporate base with a good amount of Fortune 1000 companies.  There is a passionate owner and investor who has the resources to be successful.
MC: Number one, both Pete Capriotti and I live here.  It is an absolutely incredible hotbed of soccer.  I don't think it has ever been done correctly here in this area.  I'd like the opportunity to a stamp on professional soccer in Southern California.  I've been waiting for this opportunity my whole life.  My father, Peter C. Collins, ran the Long Island Junior Soccer League for many years.  I've known Pete Capriotti for 17 years.  I think our club will be wonderful and very different from what has been done in this area before.
2. What is the present status of the bid.  Has Orange County presented to the Board of Governors or expansion committee?  Has it been accepted by NASL yet?
MC: Peter Wilt, Pete Capriotti and myself did a presentation in November of 2016.  Since then we have had Peter Wilt and Club 9 walking us through everything we need to do to be accepted into the NASL for 2018.
3. Michael is the Sporting Director of the L.A. Wolves.  Are the Wolves connected to this NASL bid?
PW: Pete Capriotti is the largest sponsor of the Wolves.  Michael Collins had been the head coach of the Wolves is going to be the Sporting Director of the NASL team.
MC: The Wolves are connected mainly to do with player personnel.   The Wolves would serve as our reserve team continuing to play in the UPSL.

4. Can you share some details about the investor group that is behind this effort?
PW: Pete Capriotti is the lead investor and a successful Orange County based businessman.  Pete is the CEO of Cotti Foods. He is one of the largest franchisees of Taco Bell in California. Pete has over 130 quick service restaurants. He is a large franchisee of Wendy's as well as Pieology restaurants.  He well surpasses the net worth requirements for the NASL.
MC:  We anticipate there will be two other investors.    Pete will be the majority and controlling ownership.  He will be making the important decisions about the club.
5. Will Eric Wynalda, who recently took over from Michael as head coach of the Wolves, be the manager of OC NASL team?
PW: I would characterize Eric as the leading candidate.  He is interested in the position and the club is interested in him, but nothing has been finalized.   
MC: Our full intention is to have Eric be part of the team for a long period of time.  We're excited to have someone of Eric's caliber as part of the NASL effort.
6. Will the team be called the L.A. Wolves?  If not – is there a name or a process planned to get to a name?
MC:  We will consider the Wolves name among others. We are going to have the community involved in naming the club.  We will consider names featuring Orange County, SoCal and Southern California.
7. Peter tweeted about Titan Stadium recently.  Will that be the home of the OC NASL team?
PW: Titan Stadium is the leading candidate.  We are working with Cal State Fullerton's athletic department to secure a long term lease.
MC: We came to an agreement with Titan Stadium last week and we are working on a Memorandum of Understanding this week.  We had a lot of positive discussions.  We're looking to do a long term project with Cal State Fullerton and would be looking at how we can help their soccer program as well.
8. The USL team in Orange County failed to gain any real traction while playing out of Titan Stadium – how will this be different?
PW: The resources behind this team are significant.  The business plan is well thought out.
MC: I think you have to learn from the mistakes of the past.  We're going to do things differently than it has been done in the past.  I think that Southern California is a market where you can carve out a niche and build a club that the community can rally behind.  No one has really ever accomplished that before.  There are 3.1 million people in Orange County. Titan Stadium holds up to 9600 and we have the ability to expand the stadium to 12-14,000 in the next three to five years.
9. Why Titan Stadium – and what other locations were considered?
PW: Santa Ana Stadium was considered. Santa Ana is a good location.  I love the community.  It is similar to Titan Stadium as it is intimate, quaint and offers good sight lines.  The width of the field and the field itself at Santa Ana were not suitable for pro soccer, however.  It would have cost millions of dollars and required working through a potentially lengthy governmental approval process to fix it.  Even then it would have been a synthetic surface, whereas Titan has a 72 yard wide beautiful grass field.  Titan is ready to go.
MC: The number one thing for myself and Pete Capriotti is the grass field at Titan Stadium.  It's a unique field and stadium. The crowd is right there.  It's similar to the San Jose Earthquakes old stadium in the early days where you could almost touch the guy who is taking a corner kick.  It is a unique set up.  I absolutely love the stadium and the way it is set up.  I think we could be creative in making it a little more of a unique experience.  The sky is the limit there.  I love the location.  It's literally up the road from where the Angels play, and it is very accessible from the freeways.  There is good parking available for fans.
Santa Ana was also fantastic.  That was a very difficult decision for us.  You are right there in the heart of the city of Santa Ana.  It is a very old stadium, though.  It doesn't have a lot of the state of the art stuff that Titan has, and it would have been a lot of work to get that in place to start for 2018.  Starting a team is challenging enough as it is.  We really wanted to be able to focus on launching the team and making the best possible first impression with the club without also having to worry about getting the stadium finished on time.
10. With Michael's connections to the UPSL, and potentially Eric Wynalda's track record of drawing on lower league SoCal talent with Cal FC, do you think you will be able to find NASL quality players among the best of the UPSL?
PW: The club  plans to give several players from the current L.A. Wolves team the opportunity to make the NASL team.  They are also recruiting players for the Open Cup run that could help.
MC:  We plan on bringing 6-8 of the starting players that are presently on the Wolves into the NASL squad.  We would continue to look at the UPSL as place to recruit players from.
We're also going to look into the college ranks, at PDL and NPSL rosters.  I am very well connected into a lot of the local college programs, as is Eric.    Between Cal State Fullerton, UC Irvine, USD, San Diego State and others, I am very confident that we will be able to get a lot of quality local players.  California is bigger than a lot of European countries.  I believe we can find a lot of quality players here in the state.  It won't be easy, but it is a great resource.
We know that the NASL is a very high level of competition.  Local recruiting is in addition to bringing in high caliber players, at least one or two from Liga MX.  Eric played down there and speaks Spanish fluently and German fluently in addition to speaking English pretty well.  We will need to have 4-5 players who have played at the MLS, Liga MX or NASL level.
11. Do you plan to start in Spring 2018 for Orange County and San Diego?
PW: Spring 2018 is the goal for both.
Check back on Monday for Part II of my interview with Peter Wilt where we talk about San Diego, Chicago and other potential expansion groups.