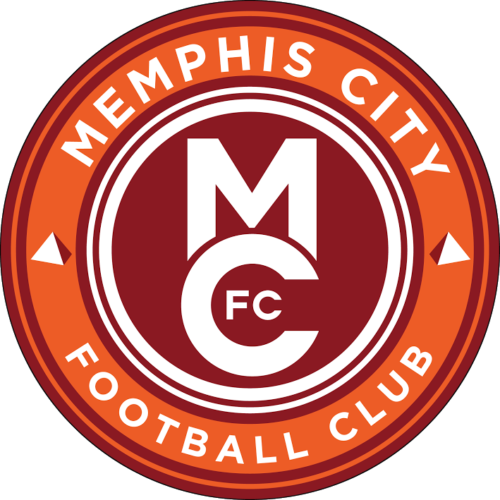 Rogue Two: Soccer Startup Brings The Beautiful Game Back To Memphis
XI Questions With … Memphis City FC
Tennessee may have been without a pro soccer team for the last decade and a half, but the state has been a hotbed of NPSL soccer. Chattanooga FC, Nashville FC and the Knoxville Force each built impressive clubs at the fourth division level. Nashville is now moving up to the professional ranks with a USL launch in 2018 as Nashville SC, while Chattanooga FC is taking on a leadership role at the Division 4 level with a consulting practice to help would be soccer startups achieve success in cities across the country. Perhaps surprising given its claim on having the most prestigious pro soccer history in the state, Memphis, Tennessee's second biggest metropolitan area, was left out of the action.
Doug Kranz and his partner decided to change that by founding Memphis City FC and joining Nashville, Chattanooga and Knoxville in the NPSL's Southeast Conference for the 2016 season. On the field, Memphis finished second in the division behind only Chattanooga. They defeated the New Orleans Jesters playoff round, only to fall to their cross state rivals in Chattanooga in the Southeast Conference final. Given that it was the club's first season, a second place finish against a well-established Chattanooga as well as steadily rising attendance has to be considered a great success.
Memphis City's support is anchored by Rogue Squadron, a supporters group whose name recalls the North American Soccer League's Memphis Rogues, who played in 1978, 1979 and 1980. While the supporters group echoes the past, the founders of Memphis City decided to carve out their own identity rather than re-use the NASL name. Memphis City's crest is in part inspired by New York City FC, with the pyramids on the logo being a tribute to the city of Memphis in Egypt. The red maroon-and-orange color scheme is rare in American soccer, adding to Memphis City's identity.
Memphis City will return to the NPSL's Southeast Conference in 2017, while moving its home from the Mike Rose Soccer Complex to the more accessible Christian Brothers High School Stadium. Midfield Press was able to speak with Doug Kranz, co-founder and President of Memphis City FC to discuss the club's past, present and future.
1. How and why was the club founded?
Memphis City FC was founded because we felt higher-level soccer was desperately needed back in the Bluff City. The game has grown tremendously in the Mid-south region and Memphis has become a huge soccer town. We have several thousand youth players, and an adult league with over 1000 members. We are focused on providing heroes for the local youth, as well as a being a platform for up-and-coming high school and college players. We even had a few men's league players on our roster. It was a very diverse team.
Memphis is a basketball town. The University of Memphis Tigers has had a huge fan base for generations. Their football team has also had recent success. The Grizzlies have really grown over the last decade and we have AAA baseball and minor league hockey. Bringing in soccer as a spectator sport was the final piece of the sports puzzle.
2. What venue does the team currently play in?
We will play our 2017 season at Christian Brothers High School in Memphis. CBHS has the perfect setup in terms of logistics. It's in the heart of East Memphis, but with easy access to Midtown and Downtown. We are very excited to be working with the school and Nick Glaser (CBHS boys soccer coach) has been a huge proponent for us.
3. What does attendance look like a typical match? What was your best attended match and the circumstances around it (including the attendance numbers)?
In 2016, our attendance grew stronger as our season progressed. It took a while for word to spread, but as exposure grew, so did attendance. As people from around the region learned more about the team, we felt very fortunate and grateful to have a lot of communities supporting us. We had many season ticket holders from counties in Tennessee, Mississippi, and Arkansas. We eventually found a way to reach the entire Metro area.
Our final Saturday home game was against Chattanooga FC, which has won our conference several years in a row. We had about 850 at that match and with it being the end of the regular season, it felt good to finish with a very large crowd. We closed out with about 200 more than where we started, so we think we are in a good place for growth in 2017. We have also reached out to our Latino community this offseason, and we are building a great relationship there.
4. You have a supporters group, Rogue Squadron, whose name I love because it incorporates both the classic NASL (Memphis Rogues) and Star Wars. What does the supporter culture look like?
Those guys are nuts! We've never seen a group of people more knowledgeable about the game both domestically and internationally. From tailgating to club promotion, they have been a gigantic blessing! They do the drums , the chants, the smoke, and never sit down! They have created a very large culture of passionate people who want what's best for Memphis City and the game at large. We are very grateful for their support and we have some tight connections with that group of amazing people.
Interestingly enough, we have taken on several Rogue Squadron members as volunteers this offseason, so we have added a supporter-driven component to our business model. It directly involves the community and is very rewarding. It takes a large group people working together in order to succeed. Additionally, we have reached out to business departments at local colleges, and picked up some fantastic interns. These kids are hard workers and dedicated to the game.
5. Your in-state rivals Nashville FC are moving up to USL (as Nashville SC). Do you think that Memphis could also support an NASL or USL team?
Memphis has already had both an NASL and USL team. Since the game has only grown from the youth to the adult ranks, there is no doubt it can happen!
6. What is the long term vision for the team?
We have several big goals, but the biggest is perhaps we want to have at least one of our players sign a first-team pro contract with a major club in the very near future. Europe would be ideal, but if it is Liga MX or MLS, that would be a huge accomplishment as well.
7.  What does the current investor profile look like?
The current investor profile is multi-faceted.  We have 2 main contributors along with a group of people that are working extremely hard (mainly for free) in numerous ways.  All involved believe in the philosophy of the club and that is the driving force behind all of this.
8. Have you spoken with potential investors about moving the team up to USL or NASL?
We have spoken with many people who would like to see something like that happen eventually, but we are focused on our NPSL team and assisting local institutions with the Memphis-area soccer wherever possible.
9. Would the current venue hold up if you moved to USL/NASL or would you need to find a new home?  If so, are there existing stadiums you could use in your area or would the investors need to build a new one?
The current venue would work well for either the USL or NASL.  There are other existing stadiums, but obviously the big dream would be to build or remake our own – such as Detroit has done.  Detroit is a perfect example of what can happen in community-based soccer – as are Nashville and Chattanooga. We want to travel down a similar path.

10. We have recently seen informative write ups on the financial and operational aspects of successfully running a lower league team by the owners of the Kingston Stockade (NPSL) and Minneapolis City SC (PLA) in an effort to "open source" a soccer success formula to communities around the country.  Memphis City FC also debuted in NPSL this past year – what are some of the most important lessons you learned and what advice would you give to folks looking to start a similar club in their home town?
There's too much to say – so many lessons! We felt Dennis Crowley's article really nailed a lot of our same experiences – just in varying degrees. It's fascinating to look at the numbers and see how things work in different areas of the country. For instance, the Little Rock Rangers are just about two hours away from us and they were fortunate to land a huge venue (War Memorial Stadium) that saved them a significant amount of costs. That money could then be applied to other parts of the business. Until the move to CBHS, we were not able to find something as affordable, which dramatically impacted our bottom line.
However, we were able to save resources that some clubs may not have been able to on things like player housing. The basic components of a club are all the same; venues, training facilities, kits, merchandise – and some things are going to be more affordable to some clubs than others just depending on what's available.
The biggest lesson we would say is to draw out your business plan. Stick to it, but be ready to be adaptable. Learn to read financial statements closely and understand you'll never have enough money! Club soccer is a ton of effort, and often the payoff is very small. But, if it's something you're passionate about, then it is its own reward.
11.  What else should the readers of Midfield Press know about your club?
We are extremely grateful to the NPSL, the city of Memphis, and the coaches and players from last year for enabling all of this to happen.  It's been very humbling and exciting to meet so many amazing people in such a short period of time.
We're also very proud of the players from last season as many of them had a tremendous year in the summer and back at school this Fall.  There are staff members in the process of documenting their awards and opportunities.  One player, who was in a community college for 2015, received 4 scholarship offers after last summer at Memphis City.  He is now at a top local D2 school.  Our Head Coach jumped two leagues and now is coaching at a D2 pro club in Iceland.  Another player is about to go to trial for a European club that has competed in the Europa.  If you'd like to learn more, please visit our 2016 summary page here: www.memphiscityfc.com/2016season
As for something a little different, to our knowledge we are the only club in the top four divisions with a maroon and orange color scheme. So, if you love American soccer and collect club gear, hit us up at memphiscityfc.com. We have scarves, hats, and shirts, and we are looking to release some new designs very soon. We can add a little color to your collection!
More On Memphis City FC: