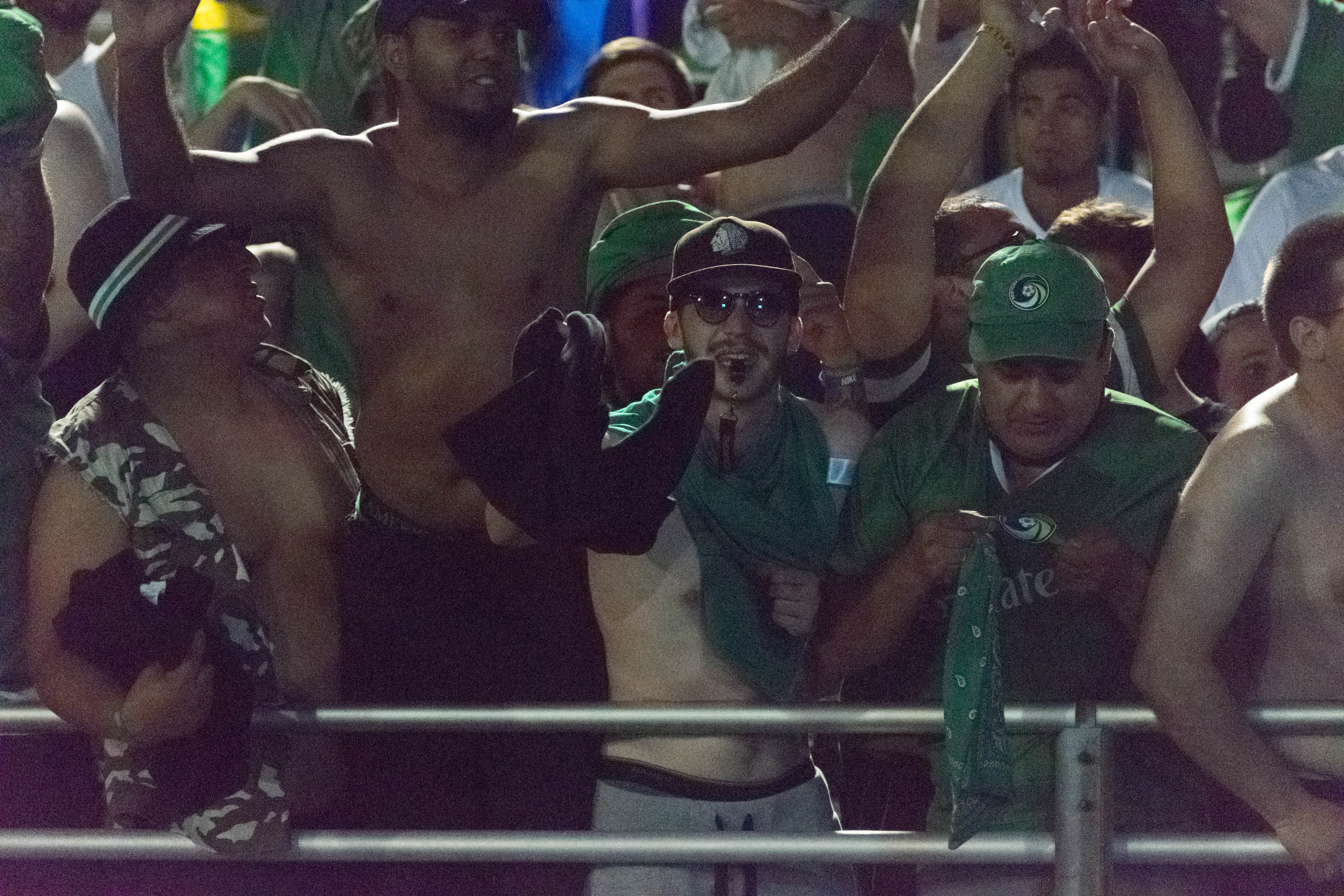 The Other Dark Side of American Soccer Support: A Latino Responds
Reading the recent article in the New York Times Magazine "The Dark Side of American Soccer Culture", I was intrigued by the answer Jay Caspian King found and the way he got there. While he cites recent examples of racism in English soccer, most of his evidence relies on the English soccer experience of the 90s that he tries to use to justify why Latinos are not more active in the American soccer scene today. I feel Mr. King has neglected a few key factors that would more adequately explain this.
I don't pretend to speak for all Latinos. I can only share my experiences with American soccer and opinions shared with me by other Latinos. Both would probably provide more insight into the subject than Mr. King did, as they would involve the opinions and experiences of actual Latinos who the author attempts to speak for, without demonstrating evidence that he spoke to a single one.
I was born in Costa Rica to parents who had lived in the US for a number of years, but decided they wanted their child to be born a Costa Rican. I grew up listening to how my parents supported Saprissa (my mom) or Alajuelense (my dad), a funny situation considering the teams are the two best in Costa Rica and, hence, rivals (I side with my mother). I remember the excitement of my family after the performance by Costa Rica in the 1990 World Cup. The failures of the Ticos to qualify in 1994 or 1998 were pains deeply felt by them, as well.
But that first failure presented a new option for me. Where I previously did not care about the US team, 1994 gave me the option of a new team to watch: the United States. I quickly learned the names of players I would follow for a long time: Tony Meola, Cobi Jones, Eric Wynalda, and, of course, Alexi Lalas. Their performance that year didn't make my following a certainty, but they became my "second" team.
After years of following both Costa Rica and the US, I experienced a disconnect from my country of birth between years of absence and growing up in different US cities along the way. While I threw most of my support behind the USMNT, I found it hard to care about MLS. The quality of the league seemed very poor and while I tried to care about the Metrostars, I just couldn't.
Fast forward to 2012. I didn't have a club I cared about other than Manchester United overseas. I stumbled across a poster for the Borough Boys, learning they supported the return of the New York Cosmos. I did some research and went to some meetings, joined them and wound up supporting the team at the games. At no point did I ever feel an atmosphere of racism. It's kind of hard to when one of the main supporter groups, La Banda del Cosmos, is a Latino barra brava style group playing songs in Spanish that the English-speaking supporters sing. My involvement with these groups, part of the 5 Points support section, led to my additional involvement with the American Outlaws. The Outlaws have several faults, for certain, but racism is not one of the ones I have ever experienced.
To go back to King's evidence, in 1991, the 19th UK census was the first in the country to ask the question of ethnicity. The results reported that 93% of the population reported themselves as white, the remaining 7% identified as parts of various ethnic groups. The racism the author draws upon as an answer, while not excusable, makes sense.
In the United States, far more diverse than England, most supporters' groups have embraced the philosophy of openness and a tough stance on racism and prejudice. I've both seen it in the support for the Cosmos and heard the same from friends around the country as they support their clubs. To try to apply the example that a song about "Shoot 'em all" makes minorities feel targeted is, to say the least, a stretch.
And this is where I feel the author missed a few things.
My girlfriend is Colombian-American. She was born in the States. Her family is enormous and I can't keep track of all her cousins. But for this post, I'll focus on two.
"Lisa" has always rooted for Colombia. It's hard not to when you live in Jackson Heights, Queens. Anytime Colombia plays, she, like most of the local population, has that yellow kit on and cheers for them. We once invited her out to the US v Portugal match in the 2014 World Cup. In a sea of US kits, I saw her arrive and make her way to us.
In a Portugal kit.
"Um, why are you wearing Portugal?" I asked her.
"My father is Portuguese," she answered. "So, I had to represent."
She's never met her father. He passed while she was very young.
"Jack" is five years old. He was born in New York to a Colombian-born mother and a father of Puerto Rican descent. They now live in Los Angeles. I recently saw a photo of Jack in a Colombian kit. He will grow up in support of that team. It doesn't matter that he's an American citizen, that he was born and lives in the US, "vamos Colombia, carajo."
Heritage is a big deal for Latinos. Were you born here? Were you born back in the old country? Doesn't matter. La familia is getting together to root for the land they left behind. You better be there or you're gonna catch some heat. There is no choice, you're born into it.
There's another possible reason that may explain the lack of Latino support, although it's unpleasant.
Visit ThisIsCosmosCountry.com for the full post.