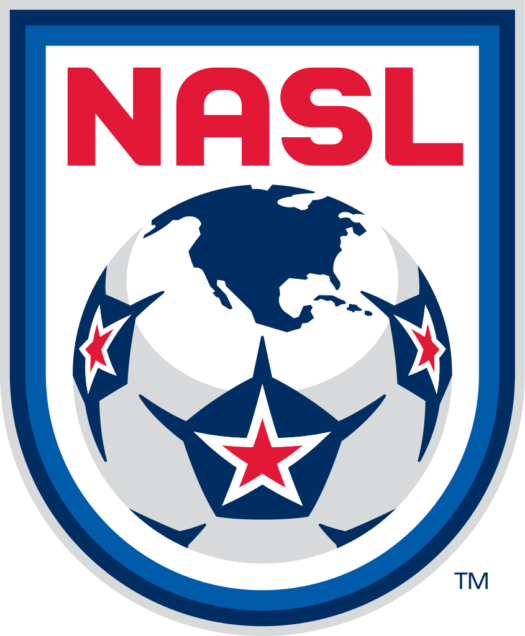 NASL: Team of the Season Stat Prediction
As the fall season has just started, its time to review the statistics from the spring, in order to guess who will make the NASL Team of the Season at the end of the playoffs. This list will be in a classic format of 4-4-2, a goalkeeper; 4 defenders, 4 midfielders, and 2 forwards from the NASL teams that have competed so far. I have not counted players from PRFC as they did not begin play until the fall so not much statistical data is available on them yet. Opta is the official data partner of the NASL this season and has phenomenal information.
GOALKEEPER
MATT VANOEKEL, FCE
(Photo from Five Point Press)
The 29 year old keeper is no stranger to the NASL as he picked up in 2015 where he left off in 2014 with Minnesota, this time with Edmonton. This season, VanOekel has been the standout keeper so far, playing every minute of every match so far, VanOekel has only conceded 8 goals, while being in second in the league for clean sheets behind Mauer with 4. Edmonton finished 3rd in the Spring thanks to VanOekel and his defensive line.
DEFENDERS
KEVIN VENEGAS, MNU
(Photo from Twin Cities)
Venegas is a leader in the assists in the league, tallying 6 in 11 matches as well as notching a goal. Venegas has a 0.636PPG average and has created 14 chances for Minnesota in the Spring and beginning of the fall, meaning an assist came after every 2.33 chances created off the foot of Venegas. Playing every minute so far, Venegas as a defender has also only conceded 13 goals. Another veteran of the NASL, Venegas has been with Minnesota since 2012, Minnesota finished 4th in the Spring.
PAPE DIAKITE, FCE
(Photo from NASL)
Part of the Edmonton defense that has only conceded 8 goals, Pape has played all 990 minutes so far. As well as leading the league in clearances at 74, Pape has also scored 2 goals while only picking up 2 yellow cards through his aggressive style of play. Diakite is enjoying a great first season in the NASL as Edmonton finished 3rd in the Spring standings.
GALE ABOSSOUMONDE, FTL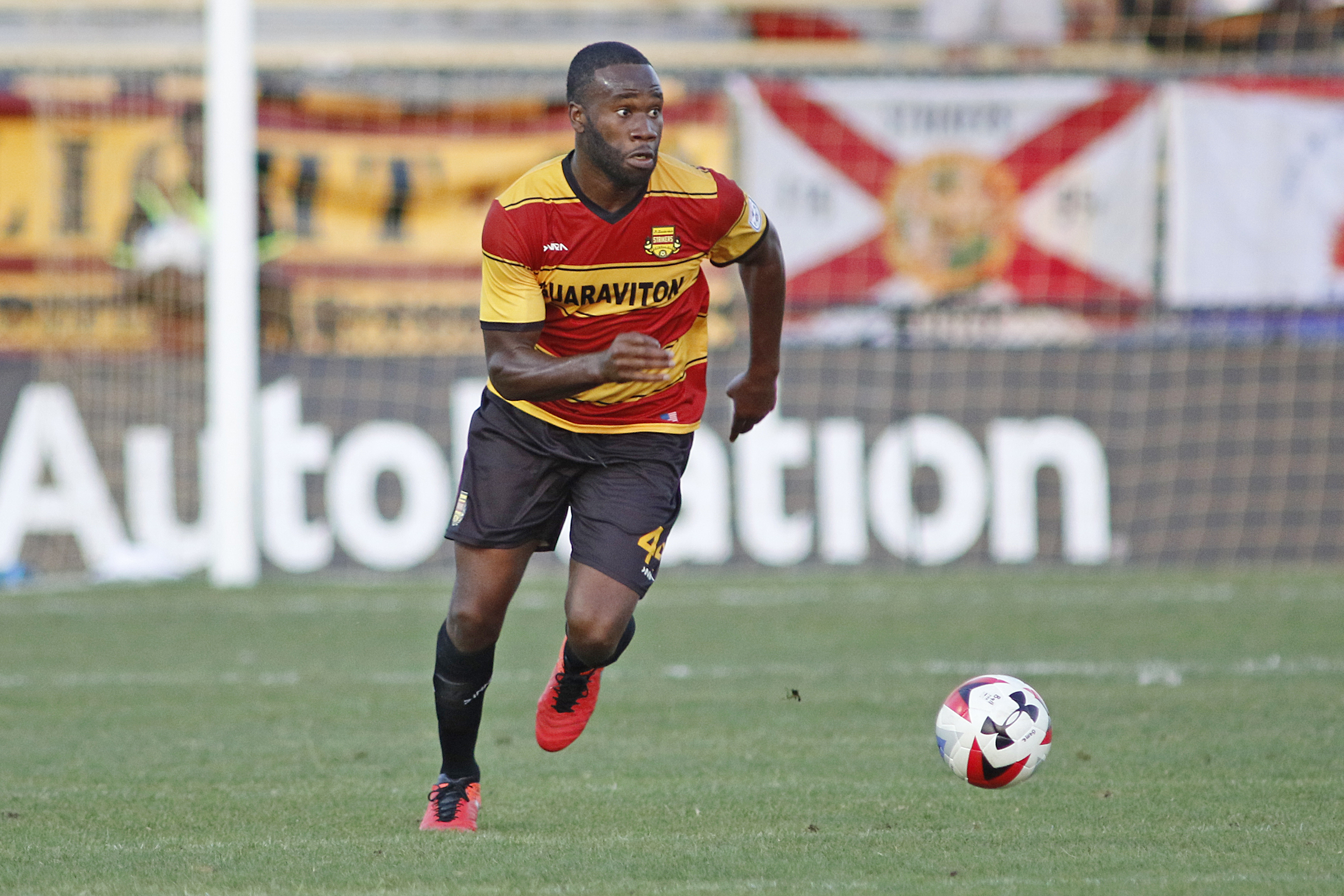 (Photo from Strikers/NASL)
Beginning his first full season with the Strikers after leaving the Rowdies mid-season last year, Gale is finding more success than he did under former Rowdies coach Rongen. Gale is in second in the league with clearances at 57, and also played every minute of every game so far. He has taken 2 shots so far, one of which was converted into a goal and picked up 3 yellow cards along the way to seeing the Strikers finish 6th in the Spring standings.
NEMANJA VUKOVIC, IND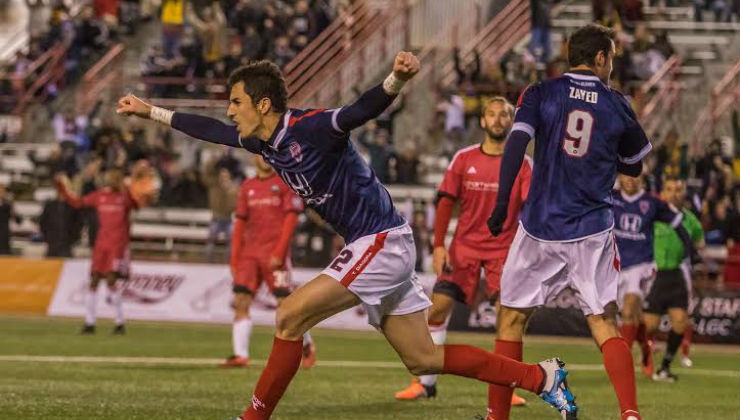 (Photo from NASL)
Vukovic has opened his NASL account in great fashion. Nemanja has played in all 11 matches so far, scoring 2 goals and providing 3 assists. He has a 0.454PPG average so far as a defender proves a good stat. The 6'2 defender joined Indy this year from Sacramento Republic, helping lead the Eleven to the Spring Championship.
MIDFIELDERS
NAZMI ALBADAWI, CAR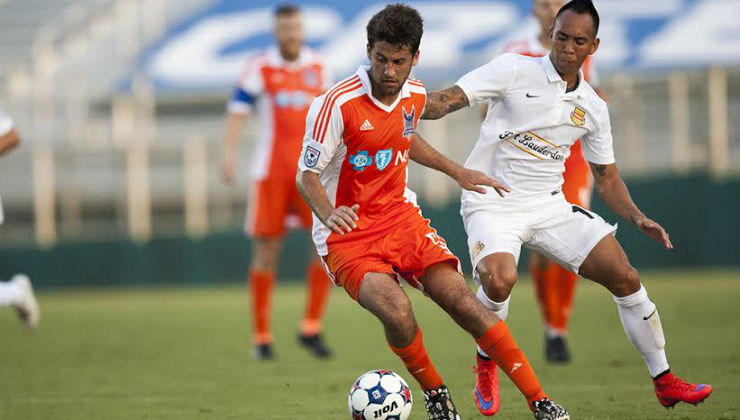 (Photo from NASL)
23 chances created is the highest tally in the league and it belongs to Nazmi. With 5 assists every 4.6 chances has become an assist through the midfield player. He has taken 18 shots so far, 1 of which has passed through to become a goal. Nazmi also has a 0.545 PPG average with 6 total in 11 games and has played every minute of the season so far. Nazmi has been a key part of a Railhawks team that finished 7th in the Spring standings.
JOE COLE, TBR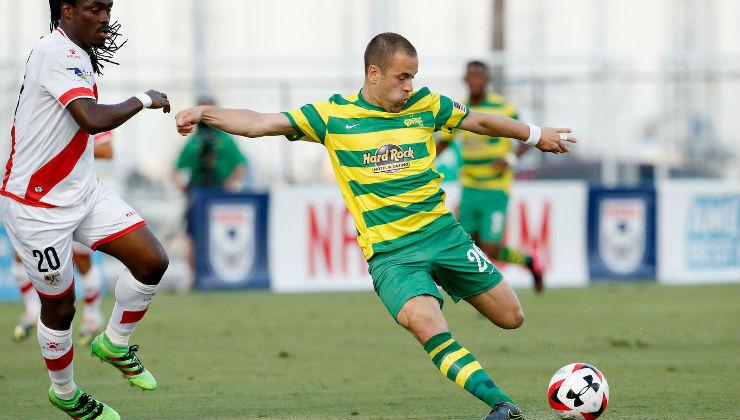 (Photo from NASL)
Though Cole did not sign for Tampa until halfway trough the Spring he is almost a clear decision for a Team of the Season selection. Cole played mere days after signing for the Rowdies and since that point has played 5 games, scoring a goal and tallying 3 assists along the way. Cole has only played 438 minutes and has a .800 PPG average, but since he has only played 5 games is easy; however he has turned the Rowdies team around since his arrival. Helping them to a 5th place finish in the Spring.
JUAN ARANGO, NYC
(Photo from News Day)
New York has another star signing that seems to be making a splash in the NASL. Arango has played 10 matches so far and has scored 4 goals and recorded 3 assists. Arango has scored those 4 off of 31 shots, making his shot conversion ratio 12.9%. Playing 824 minutes he has scored a goal every 206 minutes and has a .700 PPG average. He has created 14 chances, of which 3 have become assists, making every 4.67 chances becomes an assisted an goal. Arango has been the best player so far for a Cosmos team that finished behind Indy in the Spring.
MICHEL, OKC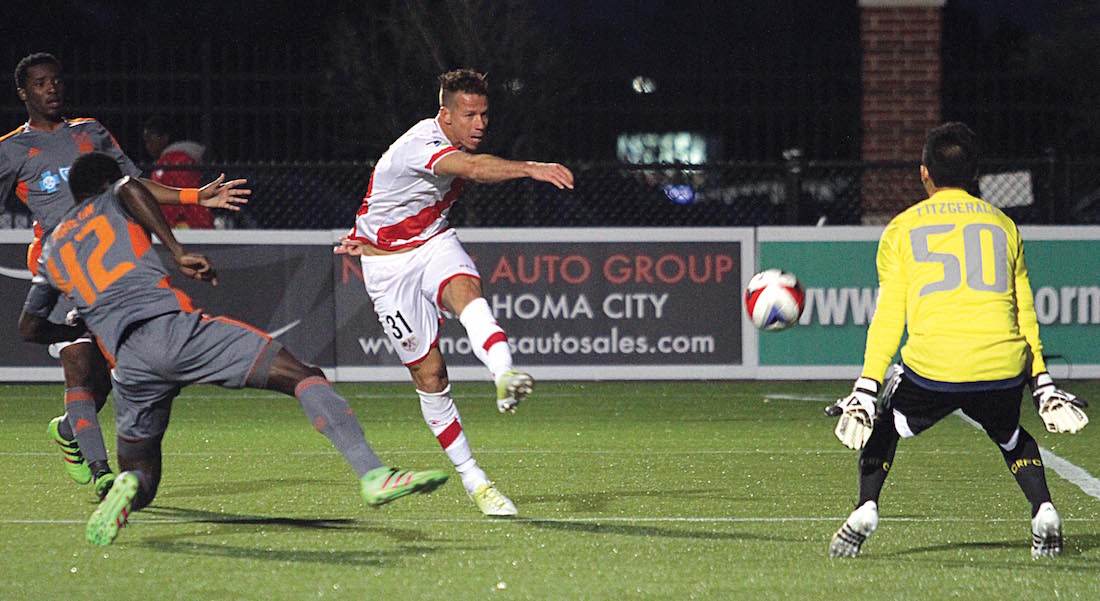 (Photo from Rayo OKC/NASL)
Michel is the player with the second best shot/goal conversion ratio with more than 5 goals. Michel has taken 20 shots, in which he converted 5 making his SH/G ratio 25%. Michel has also impressively only played 756 minutes meaning he has a goal every 151.2 minutes played, which again is the second best ratio of a player with more than 5 goals. Michel has recorded a .667 PPG ratio as he helped Rayo begin their first season, guiding them to an 8th place finish in the Spring.
FORWARDS
EAMON ZAYED, IND
(Photo from Indy Star)
Zayed is behind only Christian Ramirez in scoring and shooting statistics. He has 6 goals in 11 matches and 1 assist. His 6 goals were scored from 24 shots, meaning he has a 25% SH/G ratio As well he has only played 923 minutes of play and with his 6 goals means he has recorded a goal every 153.8 minutes, in which he is behind Michel as well as Ramirez . He has a 0.636 PPG average recording 7 points in 11 matches as he helped guide Indy to the Spring title.
CHRISTIAN RAMIREZ, MNU
(Photo from FutNSoccer)
Ramirez has been an outstanding player in the NASL and is no stranger to the awards at the end of the season and the Team of the Season as well. Not only do I see him on the Team of the Season, I also see him taking home the Golden Ball. Ramirez currently leads the league in goals with 8 and is also tied for second with assists at 3. Ramirez has taken 31 shots and converted 8 meaning he has the best shot conversion ratio for a player with more than 5 goals at 25.8% He has played 909 minutes, meaning he has scored once every 113.6 minutes in the league so far. With 11 points in 11 matches he is the only player who has played every game and maintains a positive PPG average. On the assist side, he has created 20 chances, meaning every 6.67 has become an assist. Ramirez stays as one of the league's top players, guiding Minnesota to a 4th place finish in the Spring.