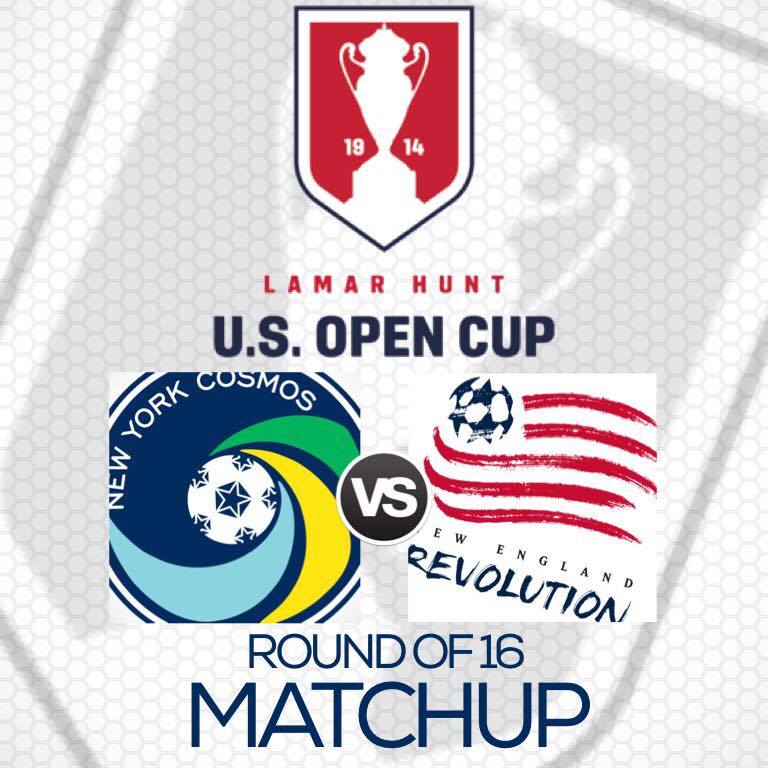 NYCFC behind them, Cosmos look ahead to the Revolution
After the first round of MLS participation in this year's Open Cup, the remaining teams were all subject to a regional draw to determine their opponents. Placed in a group with the New England Revolution, the New York Red Bulls and the Philadelphia Union, the Cosmos will now face the Revolution on June 29th at Belson Stadium.
New England's road to the Round of 16 involved a stop at WakeMed Park where they faced the NASL's Carolina RailHawks. The home team held them to a scoreless draw before a goal from Zachary Herivaux in extra time advanced the MLS side.
"We knew we would be facing a difficult opponent before the draw. Now that we know we will play against New England we must prepare ourselves for a challenging match," said Cosmos Head Coach, Giovanni Savarese. "We are committed to the Open Cup and feel determined to make it to the next round."
The Red Bulls and the Union will play each other with the winner traveling to the Cosmos home field should the boys in green advance.
Visit ThisIsCosmosCountry.com for the full post.