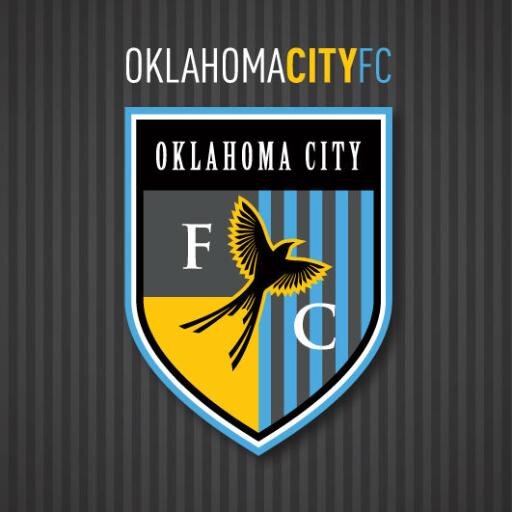 Footy in the 405: The Dramatic Birth of Professional Soccer in Oklahoma City
Written by Porter Cunningham and Will Bowersox, The Scissortail Podcast
Genesis
On Valentine's Day 2013, a group of Oklahoma City business leaders with a passion for soccer and experience in professional sports management were awarded a franchise in the United Soccer League's Professional Development League (USL-PDL). The semi-professional 4th tier club was aptly named "Oklahoma City FC" and began play that year in the PDL, missing out on the playoffs by only three points.
The investment group included some well-known names in the Oklahoma City sports community: Managing Partner Sean Jones, Brad Lund and Debray Ayala of sports management group Sold Out Strategies, and Tim McLaughlin of Pro Soccer, LLC.
The long term plan was to transition their semi-pro PDL team into a full professional club that included both men's and women's academies and a 3rd tier USL Pro franchise. Their intent was to submit a bid for an expansion team to that league later in 2013.
A Brief Bit of History
Those familiar with the Oklahoma City sports community probably know the history behind the names Brad Lund, Express Sports, and the Funk family. Express Sports, founded by Express Services Chairman Bob Funk, Sr., was a mainstay in creating and managing sports teams and events in the Oklahoma City area throughout the 1990's and 2000's, bringing successful rodeos, tennis events and minor league hockey to the city. Brad Lund served as CEO of Express Sports from 2001-2008, and was credited for much of the company's success. One of Lund's first moves as CEO of Express Sports was appointing the self-proclaimed "Prodigal Son" Bob Funk, Jr. as COO.
The group continued to successfully manage the Blazers CHL team until 2008. By 2007, the org chart had been restructured, and by the end of 2008, Lund was out at Express Sports.
Officially, Lund resigned from Express, citing a stagnation in his work and a lack of passion. Following Lund's departure from Express, the company decided to dissolve the Blazers, a team that had seen rising costs (the team moved from the Cox Convention Center across the street to the new Ford Center) and declining attendance following the arrival of the Oklahoma City Thunder.
An alternative narrative of Lund's departure has him being fired by Funk, Jr.
By the fall of 2010, just one season removed from the dissolution of the Blazers, Funk Jr. brought minor league hockey back to OKC in the form of the Oklahoma City Barons, an AHL team playing one league higher than their Blazer forefathers.
It should not be difficult for the average observer to see where the bad blood begins, regardless of narrative. Lund left a company (forced or otherwise) with a featured product drawing 8,609 fans per game, only to be replaced by a "better product" that could only average 3,219 fans per game.
By 2013, Prodigal had lost enough money on hockey, and Bob Funk Jr. began looking elsewhere for a featured product for his Sports and Entertainment company.
Labor Omnia Vincit
In July 2013, Prodigal was successfully granted expansion team rights by USL Pro, the third tier of American soccer as sanctioned by the USSF. An article from The Oklahoman states that Funk, Jr's plans for the team at the time were to play at a local high school multisport stadium until a larger soccer specific stadium could be built.
The Energy played their inaugural season the summer of 2014 at Bishop McGuinness' Pribil Stadium, attracting an average attendance of 3,784. Despite the inability to sell beer in the stadium or tailgate on the grounds, the first year team garnered more support as the season went on.
The future for professional soccer in Oklahoma was bright, and in the winter of 2014 Prodigal made the decision to invest fully in its soccer team, ceasing operations on the Oklahoma City Barons hockey club.
Exodus
On July 25th of 2013, Oklahoma City FC finally received the good news they'd been waiting for: a bid to found an expansion team in the NASL and begin play in a renovated Taft Stadium in the spring of 2014. After discovering the plans for neighboring Prodigal, LLC to also seek a USL Pro expansion club, the group had shifted its' focus onto the Second Division.
Unfortunately for the group, the USL received knowledge of their discussions with the NASL, and filed a lawsuit claiming an expansion team in the NASL would be a breach of the USL's non-compete contract (due to the existing contract for the group's USL-PDL team).
In March 2014, Prodigal scored an enormous upset in the Oklahoma City Soccer community, convincing Pro Soccer, LLC investor Tim McLaughlin to leave the Oklahoma City FC group and bring his money, soccer themed nonprofit, and lease rights for Taft stadium to Energy FC. This seemed to be a calculated move, as McLaughlin went quickly from the litigation with the USL to defending himself against the NASL for similar breach of contract accusations. The NASL lawsuit was subsequently dropped, but no official announcement of any sort of settlement was ever announced.
The reasoning behind McLaughlin's line crossing has been oft discussed but never confirmed to the public: some have wondered if he simply did not want to wait another full calendar year to debut his nonprofit and begin earning a return on his investment while others claim a strained working relationship with Sold Out Strategies. McLaughlin himself claimed it stemmed from a desire to "unite" for the good of the city.
Tulsa Time 
While Oklahoma City FC and its employees may have been hard at work between March 2014 and August 2015, the public at large was unaware of it. Their crosstown rivals, however, were busy spreading their roots in the state, specifically up the Turner Turnpike.
The Tulsa Roughnecks of the USL began play in the 2014 USL season, and are an amalgamation of many different items of sports nostalgia in Oklahoma. Their namesake Tulsa Roughnecks played in the original NASL, bringing the only Professional Soccer Championship in history to the state of Oklahoma in 1983, averaging over 12,000 fans per game during that Championship season. Their logo and colors are eerily reminiscent of the late OKC Barons, which shouldn't surprise those who know that Prodigal joined the club as a majority owner in late 2013.
Dos jugador ha entrado en el juego (Player Two Has Entered the Game)
In August 2015, Oklahoma City FC remained dormant as a professional men's soccer club, operating only as a team in the WPSL. According to members of the present day Rayo OKC front office, a past colleague introduced them to someone who knew Raul Martin Presa, Chairman of (now former) La Liga side Rayo Vallecano de Madrid.
For reasons unknown, Rayo Vallecano had been searching for a way to expand its presence outside of the Vallekas for some time, and after a whirlwind two day meeting in Madrid, a handshake agreement to partner the existing front office of Oklahoma City FC with the branding of Rayo Vallecano was complete. By November 2015, all the boxes had been checked, which included ensuring the NASL expansion bid was still valid and a vote by the governing board of La Liga approving Rayo Vallecano's investment.
The Spanish cash infusion (estimated at $3mm-$3.5mm in total) and additional experience developing a professional soccer team made an immediate impact, taking Rayo OKC from the butt of expansion jokes to a serious looking side in just a few short weeks.
As the current season has progressed, more and more information about the partnership has been discovered. Beyond the initial cash investment (good for a 65% stake in the OKC club), it has been determined the Oklahoma City group controls all day to day operations of the club through managing partner Sean Jones. Certain items still require input from the Spanish contingent, including any branding related decisions and any player signings; in fact, all contracts for Rayo OKC players are authorized strictly through the Spanish office.
On Saturday, May 14th, Rayo Vallecano's final match day miracle failed to materialize and they were officially relegated from Spain's top division. While no one close to either team seems to think this will affect the NASL side moving forward, it could have a profound effect on the team if Rayo Vallecano cannot find a way to return to the top flight in the 2017/2018 campaign.
Two Team Town?
Much has been made of the threat that two professional soccer teams pose to Oklahoma City's soccer growth.
On one side, entrenched Energy FC supporters believe a second team will splinter OKC's growing soccer culture, dividing and ultimately destroying one, if not both professional teams in the metro area. Their end goal is a Soccer Specific Stadium in downtown and an Energy FC invitation to join the MLS by 2026, which they believe can only be achieved if all of Oklahoma City unites behind one professional soccer team.
The other side of the coin, a position voiced mainly by Rayo OKC and their fans, believes that competition in a free market will cause both clubs to continue to strive for greatness and stray from settling on mediocrity. This side seems to align more with the movement supporting Promotion and Relegation in American soccer, with the end goal of their NASL franchise earning the right to play in America's top tier via promotion.
One thing is for sure: if the end goal for either side is to build and fill a 20,000 seat soccer stadium, the safest bet may be to hope that both teams sell out consistently, proving there are at least 13,000 people in the OKC Metro area ready to spend their hard earned money on a regular basis to watch professional soccer.
Oklahoma City may be in a fledgling state when it comes to supporting local professional soccer teams, but the gaze of soccer fans all over the country will certainly be on our fair burgh from June 1 on. But make no mistake, June 1 is more than just a Round 3 USOC matchup featuring regionally familiar teams. It's USL vs. NASL. It's tier 3 vs. tier 2. It's a courtroom battle spilling over to a soccer pitch. It's urban core vs. suburban support. It's two management groups with a lot of off the field history and none on the field.
No matter what side you may find yourself on, we can all agree it's a great time to be a soccer fan in Oklahoma.