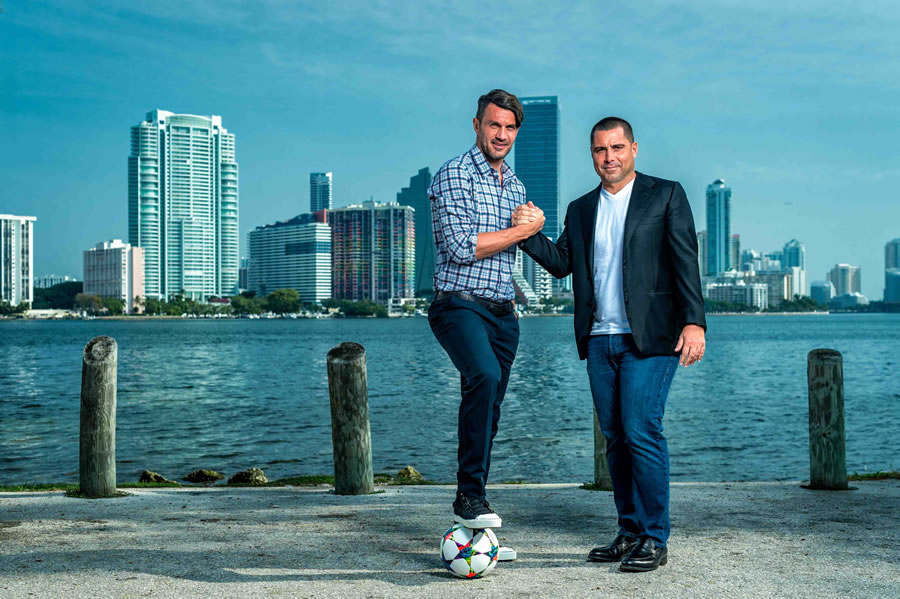 The Miami FC: Breaking The Bank
The Miami FC are only seven games into their inaugural season and they sit at the bottom of the table with just three points accumulated.  Although the team may be struggling to get the results on the pitch, one can't deny that the front office staff is throwing everything they have at bringing in proven talent.
Last week The Miami FC completed the transfer of former Ottawa Fury and (now former) Jacksonville Armada captain Richie Ryan.  Reports say the transfer is worth somewhere around $750,000, at least five fold what Jacksonville paid Fury for Ryan just a few months earlier.  In a recent interview Ryan talked about how Jacksonville knocked back several offers for the Irishman, quoting what they thought to be a ridiculous amount, only to have The Miami FC match it.
Yesterday The Miami FC completed another mid-season transfer, this time bringing in Michael Lahoud in a bizarre move involving the Cosmos and Philadelphia Union. Lahoud had been on loan this season with the New York Cosmos from Philadelphia as part of a deal that sent Walter Restrepo the other way.  Philadelphia Union recalled Lahoud's loan and yesterday announced his transfer to Miami FC.  The move leaves New York short a midfielder and without part of their compensation for Restrepo.
While most expansion clubs look at bringing in free transfers, it appears The Miami FC is prepared to spend millions on mid-season transfers in order to boost themselves up the standings.  Their recent moves have acted as doubled edged swords, increasing the experience and talents in their own squad while also diminishing that of their rivals.
In the case of Ryan, it seems The Miami FC were willing to do whatever it took to sign the Irishman, while with Lahoud it appears Miami FC had no problem poaching a player from New York and paying a transfer fee to Philadelphia.  While these players could be signed on beyond 2016, it certainly appears that The Miami FC are breaking the bank to push for a playoff spot in their inaugural season, leaving to question if the spending will pay off as Miami already sit ten points adrift fourth.
While in theory bringing in these players will make the squad stronger; doing so in the inaugural season, nearly a third of the way through the campaign, may have little effect on the club's ambitions of making the playoffs.  This type of spending is reminiscent of that of the first installment of the NASL where other clubs spent beyond their means to keep up with the likes of the Cosmos, ending in the collapse of the league and all of it clubs.