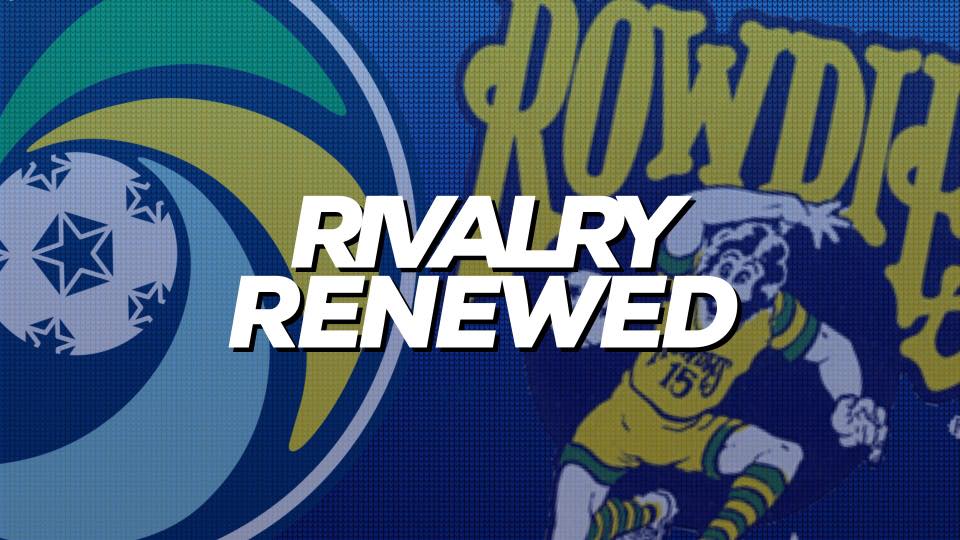 Cosmos-Rowdies rivalry resumes this weekend
A major match lies ahead on Sunday for the Cosmos as the Tampa Bay Rowdies travel to Shuart to continue a rivalry that's spanned decades. With the Cosmos' stronger home performances and the Rowdies' difficulty in scoring all season, the boys in green will need to capitalize on this opportunity to stay in the hunt for the spring season with a very congested schedule ahead.
The Rowdies arrive at Shuart with a 2-3-1 record so far in 2016. With only five goals permitted, they have kept their opponents to a goal or less in five of their six games, posting three shutouts.
On the flip side, they aren't scoring much either, with five goals scored, being shut out one time. Additionally, one of the goals came on a penalty kick and, last week against Rayo OKC, an own goal helped them salvage a point.
There are some very potent pieces on the Rowdies squad. In the back, goalkeeper Matt Pickens easily belongs on the shortlist for best keepers in the league. Despite clumsy mistakes that led up to a goal being scored last week, he's consistently a strong, capable keeper and a major reason their goals allowed number has stayed so low.
On the back line, a very stable center back pairing of Tamika Mkandawire and Neill Collins has been crucial for the Rowdies. With "Tam" being an incredibly dependable part of the back line last season, Collins was an upgrade for the other spot and, defensively, the number support the argument. Also, be wary of Darnell King whose defensive prowess is notable and makes dangerous offensive contributions.
The strength of the Rowdies, and the first obstacle the Cosmos will have have to overcome, is their midfield. Excellent options abound. On the defensive side of things, Juan Guerra and Michael Nanchoff were solid options up until Nanchoff was forced to be moved by the arrival of Joe Cole who notably upgraded several parts of the team upon his first appearance last week.
On the offensive end, plenty of options are available to the Rowdies. Kalif Alhassan, while not as consistent as last season, is still a dangerous part of this equation. Eric Avila is certainly a player the Cosmos will have to mind and coming off the bench, look out for players like the experienced Georgi Hristov and the young, but very talented Darwin Espinal.
The demonstrably weakest part of the Rowdies lies with its corps of forwards.
Visit ThisIsCosmosCountry.com to read the full post.