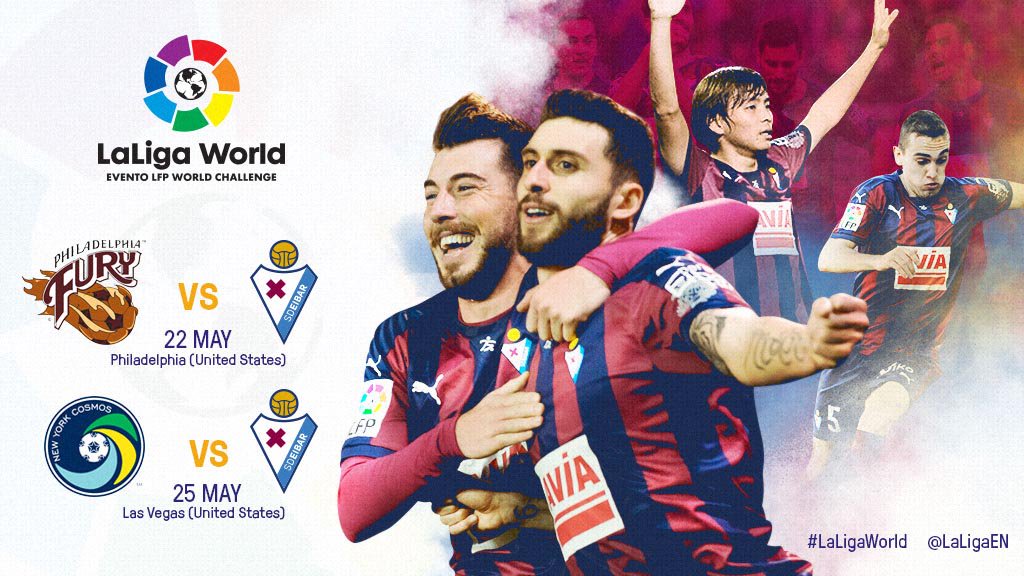 Cosmos to face Liga side Eibar in Las Vegas friendly
According to La Liga's English Twitter account, the New York Cosmos will play a friendly on May 25th against La Liga side SD Eibar. The game will take place in Las Vegas, although additional details are still unavailable.
TICC received word from the Cosmos that the match is likely and just waiting on contracts to be finalized.
The Spanish club's match against the Cosmos will be one of at least two being played with the other, a friendly against Philadelphia Fury of the ASL, coming three days earlier on May 22nd in Philadephia. At time of writing, Eibar currently sit 12th on the Liga table with 42 points going 11-9-16.
On the Cosmos' end, this gets more complicated.
Visit ThisIsCosmosCountry.com to read the full article.