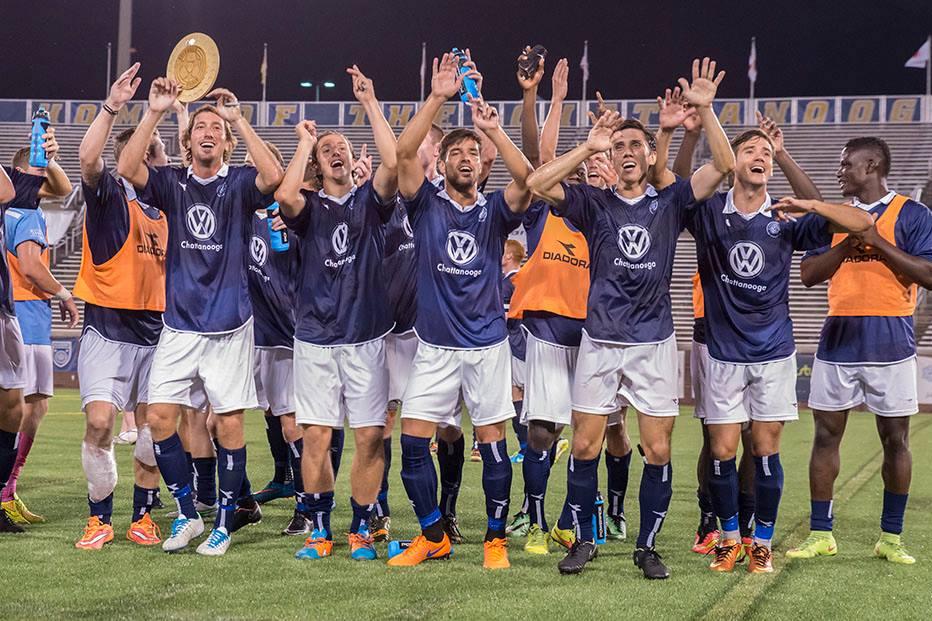 NPSL Expansion: Smaller Communities Should Be NPSL's Top Priority
Since the birth of Major League Soccer in 1996, we have seen a rapidly growing insurgence of soccer in the United States.  Of course we are still a ways away for PRO/REL in the United States, but what are some key places to expand the interest of the World's Game? The smaller markets of course. Hockey and baseball have become champions of this strategy with Minor-League and semi-professional leagues established across the country. In terms of becoming an international power, it's going to come down to smaller clubs sprouting across the soccer landscape. Let's take Indiana for example: Indianapolis is the largest city of the state, but Indiana has many small cities with decent economies, such as Fort Wayne, Evansville, and South Bend that could benefit from an NPSL, PDL, or USL influence. Of course, many of these small cities have good development programs through US Soccer influence or through the local school system. Here are a few things to keep in mind when it comes to expansion in smaller communities: Let's imagine Evansville, Indiana got an NPSL Expansion team.
Geography:
When it comes to location, a few things comes to mind. First off, location. If Evansville were granted an NPSL franchise they would more than likely play at the University of Evansville on the Eastside of Town, given the neatness of location and the facilities. Another thing that comes to mind is what is the level of soccer influence of this town? Evansville is famous for developing MLS caliber talent with North High School graduate and former LA Galaxy player Josh Tudela. The University of Evansville has also had the pleasure of developing soon to be Scottish National Team great, David Weir. At the development level, Evansville is famous for the Memorial High School girl's soccer team winning numerous state championships. The University of Evansville also had the pleasure of hosting Indy Eleven and Saint Louis FC in a friendly early this season.
2.  Interest:
Interest can mean many things. Here is the thing though, small communities such as Evansville rely on it's local businesses to power their local economies. Tourism is also a top priority for the local government with 2 universities, 2 professional sports teams, and a lot of small businesses with rich histories. Evansville would be perfect in this case, because it ripe for a new generation of soccer interest. A small community with big ambitions would want to make the city more inclusive to drive more people to visit and eventually move into the area.
3. Rivalries:
Evansville is in a decent spot because it's within a 300 mile radius of multiple professional soccer teams such as Saint Louis FC (USL), Louisville City FC (USL), Cincinnati FC (USL), Indy Eleven (NASL), Sporting Kansas City (MLS), Chicago Fire (MLS), and Columbus Crew (MLS). One could argue that a citizen of this small city could travel to see a team, but why not bring one to the region? It only enriches the local sports culture seeing multiple opportunities for Evansville to make local rivals given they play in the U.S. Open Cup. A victory up the ladder would be good for the identity of the city.
These details are only a few to consider when it comes to expansion of the world's game in the United States but we must keep in mind that a good 3/4 of the United States is in small communities. Much like in parts of the UK and in Europe, having small clubs helps unite and strengthen communities while competing with larger ones, and would be great to foster the culture of soccer in the United States.
If you are looking to do a grassroots campaign to bring soccer to your community, feel free to get in contact with Joseph Barone, NPSL Chairman, at JBarone@npslsoccer.net
And just for fun. It's more than just professional soccer that brings people to matches – check out this video from last year's NPSL final in Chattanooga: