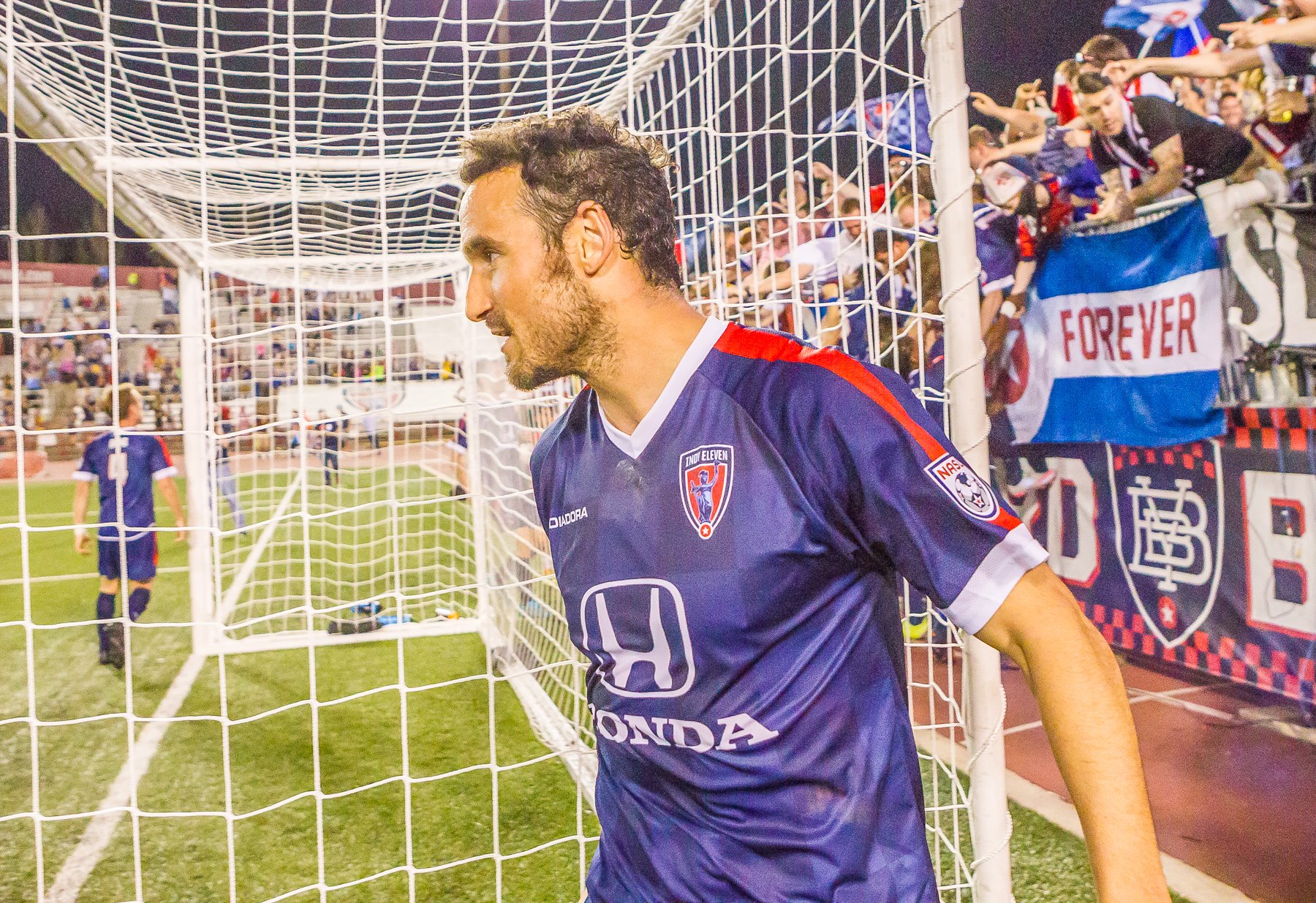 Indy Eleven: 3 Things to Look Forward to in Oklahoma City
INDIANAPOLIS:
After a fantastic win against the New York Cosmos, along with a bye week to top things off, the Eleven will go into Game #4 of the NASL Spring Season Campaign against expansion team Rayo OKC. Coming in off a 2-1 win, the Eleven rested nicely in 4th place in the NASL standings coming into the match. Rayo OKC currently sits in 6th place with 1 win, 1 draw, and 1 loss.
Omar Gordon's Debut (?)
Omar Gordon joined the Eleven on loan from Montego Bay United, and already is looking to be a great prospect for Hankinson's men coming into this match. The winger is currently coming off of the best form of his career after leading the Red Stripe Premier League with 18 goals. Time will tell on this addition – could Hankinson let him sit a match to see how the new Eleven system works?  Or will he throw him in the starting eleven?
2.  Eamon Zayed
We may be jumping the gun early on this pick, however Eamon was the key to Indy's victory over the New York Cosmos last week. Eamon will definitely be one of the first men on the team sheet, after earning player of the week honors in Week 3. Could we potentially see a goal or two from the Striker against Rayo? Here is a look at Eamon's brace against the Cosmos from week 3.
http://https://www.youtube.com/watch?v=0vmBRhvY1EY
3. Indy Eleven will have an Away Contingent in OKC:
Numerous Eleven fans will be making the trip down south to get a first hand experience of the Eleven taking on the new OKC Expansion team. This will be the second away contingent for the Eleven this season, and will definitely be an important match to keep the undefeated streak alive.
Contributor's Prediction:
Coming into this match I expect the Eleven to really pick things up after an undefeated run against the "big 3" of the 2015 NASL Season. I expect the Eleven to at least come out with a draw and hopefully 3 points. It's important to remember that in the NASL Spring Season if you drop a significant amount of points in a few matches it could hurt the club for the rest of the Spring Season. If anything you should win the Spring Season just off the fact that it is the clearest path to the playoffs from there. I believe that we will see another good night that will further prove that the changes made this off season were good choices. If anything time will tell. It will only get better from here.