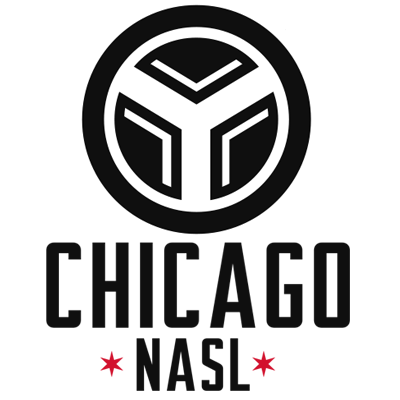 Peter Wilt Interview, Part I: Peter Provides A Chicago NASL Update
The North American Soccer League announced a new franchise in a major league market that already has an MLS presence earlier this month, with the San Francisco Deltas giving the San Jose Earthquakes a regional rival across divisions.  In the near future, NASL could announce that another major market entry, Chicago, will join the SF Deltas as new teams for the Spring 2017 season.  
Indy Eleven's founding president and GM Peter Wilt is hard at work turning Chicago NASL into a reality.  Wilt, the CEO of the project, is well-known for his success launching the Chicago Red Stars and the Chicago Fire in the Windy City market.  NASL could have no better person on the job.
One of the remarkable things about the Chicago NASL effort thus far has been the transparency with which they have operated.  Their web site contains candid information not usually exposed to fans this early in the process.  Peter Wilt's Reddit AMA in February provided open and honest answers about where the Chicago NASL effort stood.
Midfield Press was able to connect with Peter for an update on the Chicago NASL effort. The group hopes to present at the June NASL Board of Governors' meeting for official acceptance into the league.  Meanwhile Wilt and his team are hard at work securing a playing location necessary to start in Spring 2017 as part of laying the foundation for a successful club.
1. What inspired you to bring a NASL team to Chicago?

PJW: There is an obvious void in the city for professional soccer. Interest and passion for the sport has grown tremendously in the last decade here and there is a great opportunity to have two successful teams in the market. I want to help provide a club that Chicagoans will connect to as their own. I grew up here and started three other pro teams in Chicagoland. It's a place that i know and love tremendously.
2. If it were your decision alone, would you resurrect the classic Sting name or go with something new?

PJW: There are obvious advantages to a heritage name like the Sting, but there is also the risk that it will be viewed as an oldies act with mere nostalgic appeal to my generation. It's important that this team appeals to and resonates with all Chicagoans – especially millennials – and I think for that it needs to have another name that isn't only identified with people born before 1980.
3. You've said recently that the club will target a Spring 2017 start and present at the June NASL Board of Governors meeting.  NASL recently announced the San Francisco Deltas as an expansion team for Spring 2017.  What would adding San Francisco and Chicago in 2017 mean for NASL, especially with a strong team and market like Minnesota departing at the same time?

PJW: It's critical that NASL adds strong organizations first and foremost regardless of market. That starts with quality owners and management. Building quality organizations in large, high profile markets like San Francisco and Chicago obviously is important as well, because more people locally will be impacted and these are the markets that naturally get the most attention across the soccer landscape. I'm confident the NASL will quickly grow to a 20 team league, but it's more important that it consists of 20 quality organizations than the speed it reaches 20.  
4. You've identified Soldier Field, Wrigley Field and US Cellular Field as potential initial venues for the team.  Those are all large stadiums relative to even what the best attended NASL teams draw.  How do you plan to make sure the fan experience stays strong in such large venues?  Are there any other smaller venues under consideration? 
PJW: It's important that the team plays in a quality venue with amenities expected by modern fans. This will add to the professionalism and credibility of the club. Options for those stadia in the city are limited right now and none are perfect for our needs. Sightlines, intimacy, amenities and accessibility are all factors that will be considered. Large capacity venues can be downsized by taking certain sections that offer poorer sightlines off sale.  If we play at Soldier Field for example, I anticipate we would first sell the 100 and 200 levels of the East and south sides of the venue for a 15,000 seat capacity. This allows for use of what I consider to be the best view in American soccer, the east side 200 club level which also has access to the United Club and the east colonnade with an incredible view of Lake Michigan and the greatest skyline on earth (IMHO). The south end seats are a perfect location for active supporters. And it's those supporters who will fill even the largest venue with an environment for all to enjoy.
5. The value proposition of Chicago NASL seems to be centered around the team being in city limits.  Does your investment group have the financial resources to privately fund a soccer specific stadium in the city or will you be looking for a public-private partnership?

PJW: All stadium deals are some form of public/private partnerships due to the impact they have on the community. We anticipate that the preponderance of the funding would come from our investors.
6. Would you look to team up with another entity such as the NWSL Chicago Red Stars to get further support for the Chicago city stadium project?

PJW: A venue like this would rely on additional programming and field sport teams like the Red Stars would be great candidates to ground share.
7. In general, do you think NASL teams can co-exist in large markets alongside MLS or do you think NASL will have to pick its spots where MLS may not be providing good coverage to parts of the market (like in Chicago, perhaps Dallas and Boston)? 
PJW:  Not all markets can sustain multiple professional soccer teams. Population, demographics and geography determine which those are. It's important to create geographic diversity to create regional rivalries. One of the overlooked challenges that Chivas USA had was the 100% lack of geographical diversity due to their ground sharing with their rival. Certainly, NY, LA, Chicago and the Bay Area can support multiple teams. Due to current stadium locations I think Boston, Dallas and perhaps Denver could also support multiple teams if managed well.
8. In New York, we see the Cosmos put together a tremendous team every year, and they  have truly built a first class soccer organization from top to bottom.  But they draw only 5000 at Hofstra, despite having had famous players like Raul, Marcos Senna, Niko Kranjcar and Juan Arango wear their colors.  Like the Cosmos, Chicago NASL will be competing with MLS in a major market. How will you go about avoiding this box-office problem? 
PJW:  It will be important to build a broad foundation of support with strong emotional connections to the club. The planned Supporters Trust along with the types of civic, cultural, sporting, corporate and governmental partnerships we built in Indiana will go a long way to assure fan support won't be a problem.
9. I know it is early days and most of the focus is on the business aspect of getting up and running, but what is the vision for Chicago NASL on the field? Does the club have plans to bring in some bigger names like the Cosmos and Rayo OKC have?
PJW: Like all clubs, our vision is to play entertaining soccer and compete for championships every season. I believe we can achieve that by putting together a good group starting with the technical and team support staff. I've already been inundated with interest for all positions and recognize how important it will be to hire the right person as technical director and assist that person in hiring the right coach.  The nature of the players will stem from those hirings, but I would anticipate a team that will be diverse in experience and background. It's very important to complete due diligence on all players to assure the quality of the character and intangible assets equal the quality of the players' on field abilities. I would hope the makeup of the team will resonate with the fan base. In Chicago those qualities include an honest work rate, support for each other, talent and ethnic diversity.
10. What will Chicago NASL offer Chicago soccer fans that they aren't getting from other pro teams in the area already? 
PJW: I'm not sure all of these things will be mutually exclusive to the Chicago NASL club, but I do know that it will have a more convenient location for many fans, provide an opportunity to own a stake in the club and have a say on the policies of the club. This club will also connect with the history of the sport in the city and will be committed to listening to and engaging with its fans and providing consistent and good customer service. It will be their team.
11. What else would you like the readers of Midfield Press to know about the Chicago NASL project?

PJW: This is still a work in progress and we will need the support of the fans from the beginning to create a club we can all take pride in.
A big thank you to Peter for taking the time to answer our questions, and stay tuned for Part II of this interview later this week.