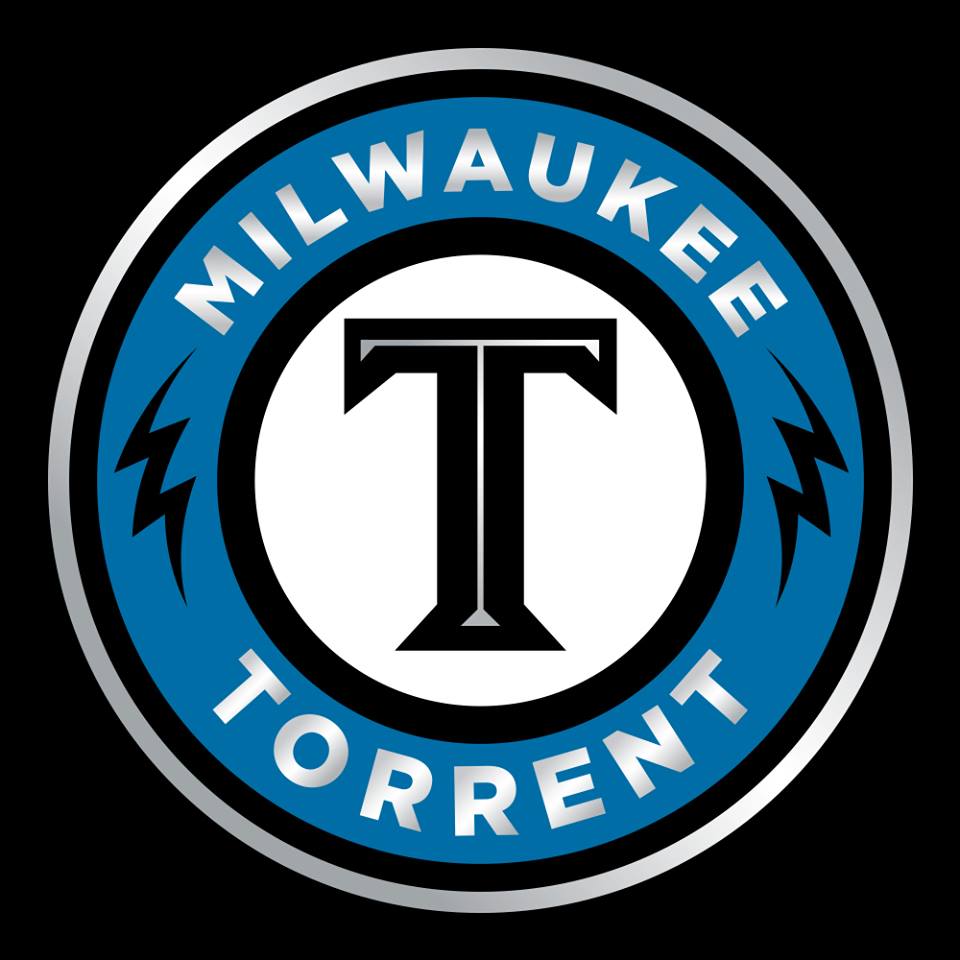 A Decade Without Professional Soccer in Milwaukee
More than a decade ago, the stands at Uihlein Soccer Park were packed with over 3,000 people to watch a professional Milwaukee soccer team. For the last decade, no stands have been filled for a professional soccer team. The best Wisconsin had to offer in soccer in the last decade, were the amateur and college teams. Coincidentally the last time there was a professional team in Wisconsin, David Wangerin wrote about his experience coming back to his college, UW Whitewater, in his celebrated book Soccer in a Football World. He remarks his experience watching his college team play: 
"What struck me more though, was it hadn't changed. For all its prowess & promotion, the team still only attracted a scattering of fans. Perhaps a few more than there used to be, but most of the aluminum on the portable stand along the touchline was bare."
So what has changed in the decade since the Rampage folded in 2002 and Wave United did later in 2005? 

Well for UW Whitewater average attendance has risen from about 140 in 2004 to 415 in 2015. However, only a few would judge an entire country by one division III school.
Some would judge a country's soccer culture by its record in international play. In this respect the men's national team has failed to reach the quarterfinals since doing so in 2002,  has only qualified for one olympic game since 2000, and in 2015 finished 4th in the Gold Cup, the second worst finish since 2000. 
On top of these performances Major League Soccer (MLS) has yet to consistently draw in a large TV audience. The MLS final between the Portland Timbers and Columbus Crew drew a combined 1,174,000 ESPN and Unimas  which is down 38 percent from the 2014 final that drew 1,887,000.  To outsiders of soccer in the United States not much has changed since Milwaukee last had a professional team. 
Stability
The key word for soccer in the past decade is stability. Following the success of the world cup, the National Women's Soccer League (NWSL) saw an attendance increase for all teams, added a tenth team this year, and is in fact the first professional women's soccer league in US history to play a fourth season. Relying on steady growth has kept the NWSL from going the way of its predecessors.
In fact, MLS has enjoyed stability in its own league as only Chivas USA have folded since 2003. MLS has doubled to 20 teams since then, and will add four teams (Atlanta, Minnesota, Los Angeles and possibly Miami) by 2018. Attendance averaged over 20,000 for the first time in its history.  
The North American Soccer League (NASL) that began playing in provisionally in 2010, and fully sanctioned in 2011, may have seen the San Antonio Scorpions and Atlanta Silverbacks fold, but have added Miami FC, Rayo OKC, and in the fall of 2016, Puerto Rico FC. Attendance in the NASL has risen from 3,770 in 2011 to 5,912 in 2015. In 2016 The season openers for Indy Eleven and Miami FC had attendances of 9,104 and 10,156 respectively. 
The United Soccer League (USL) formed in 2010 started with 12 teams, has expanded to 29 teams with many teams partnering with MLS franchises. First year expansion team FC Cincinnati had a home opening attendance of 20,497 and followed up with 14,000, while St. Louis sold out their season opener. The National Premier Soccer League (NPSL), where the Milwaukee Torrent will play, started with six teams in 2003 and now 85 teams are set to play in 2016.
Developing the Future
It was in 2003 that Sigi Schmid said the Stub Hub center for the LA Galaxy "means we are putting down roots, that we're not a temporary situation. You don't build a stadium like this and in two years hang it up."  At that time only the Columbus Crew had built their own stadium.
Now in 2016, 14 teams have built their stadiums, with MLS teams DC United and Orlando SC building theirs, and three of the four expansion teams will start their inaugural season in their own SSS.  In the NASL, the New York Cosmos revised their proposal for their own stadium and are patiently waiting on word for the Belmont location.
Not only are soccer specific stadiums being built, but there is now a rejuvenated focus on player development. In 2007, the United States Soccer Federation formed the US Soccer Development Academy, and now in 2015, there are 79 academy teams. This past December the Chicago Fire opened the Privatebank Firepitch an indoor 125,000 square foot facility to increase areas to develop soccer in the community. 
Orlando plans on building a 23 acre training facility featuring 6 practice fields, training and fitness centers, a players' club house, locker rooms, rehab and injury center, film rooms and classrooms. Real Salt Lake is set to build a 42 acre facility which would include six fields, two indoor fields and a charter school for academy players. Atlanta United unveiled plans on April 18 for their 33 acre training ground that will feature six fields and headquarters building that will house the first team, and youth academy. 
Supporter Growth
The biggest development in US soccer in the last decade is the maturation of supporter groups. In many ways the growth of supporter culture in the United States parallels the growth of MLS. In the 1990's, less than a handful of supporter groups were formed; the inferno for the Dallas Burn (now FC Dallas), the East Supporter's Club for the New York Red Bulls, and Section 8 of the Chicago Fire. The members of these groups through the 90s and in the early 2000s were a few dozen rather than a few hundred. The Midnight Riders of New England Revolution had as little as 75 members in 2002, but as these groups dedicated themselves to working with their respective clubs and communities, their numbers steadily grew. As of 2009 the Midnight Riders had over 400 members. 
The vast majority of groups arose out of the mid to late 2000s: The District Ultras for DC United, Emerald City Supporters in Seattle, Angel City Brigade in Los Angeles, and the Timber's Army in Portland, to name a few. The NASL has a growing supporter culture as well. The Dark Clouds have followed Minnesota teams from the Thunder to the NSC Minnesota Stars to Minnesota Stars FC to finally Minnesota United FC. The Brickyard Battalion of Indy11 was established to bring soccer back to Indianapolis. In the USL St. Louis FC's first season was successful in large part thanks to the support of the St. Louligans. 
In the NPSL the supporters of Detroit FC raised over 740 thousand dollars in order to renovate their new home in Keyworth Stadium. The clearest sign of culture growth, though, lies with the national team. 
In 1995 a few dedicated soccer fans formed Sam's Army, a supporter's group for the US Men's National Team. By 2010 there were 14,000 official members. In 2007 a group in Lincoln Nebraska, started  a supporter's group named the American Outlaws; the group has now over 30,000 members and 185 active chapters across the United States, supporting the youth, men's and women's national teams. In Wisconsin there are 5 official chapters in Madison, Appleton, Green Bay, Fox Valley and Milwaukee. In the latter, the desire for a professional soccer team led to the formation of the Milwaukee Barons – a group that has been organizing events such as tailgates and watch parties to show that Milwaukee would support a professional soccer team. 
Over the years, fans have been watching supporter groups become more boisterous, and their tifos grander. Seeing the United States Soccer Federation and its leagues imbed themselves into American culture has me reflective – as the Milwaukee Torrent prepare for their first game on April 21st, I think about the closing words David Wangerin writes in Soccer in a Football World:
"Most of the country may still struggle with it, but there is now a fair proportion that doesn't. To soccer fans who spent many decades searching for hopeful signs among crushing defeats, that may be the biggest moral victory yet."
Those words hold less true today then they did a decade ago. I believe he would have been overjoyed to hear that.