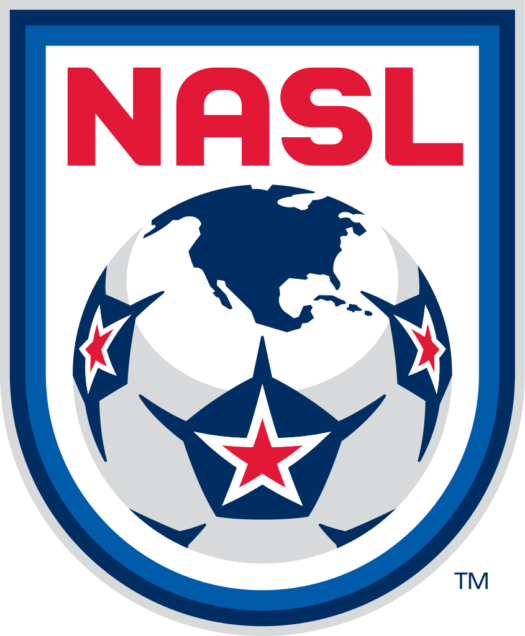 NASL Expansion News & Rumors Tracker – April 2016 Edition
League expansion news and rumors pop up regularly and it is hard to keep track of who said what, where and when. Midfield Press has created the News & Rumor Tracker as a monthly installment following the word on the web about possible future NASL clubs.
April is marked by the debut of two new NASL teams in Rayo OKC and Miami FC, as well as the announcement of the San Francisco Deltas. San Francisco joining the league is a landmark event, representing NASL expansion to the west coast and satisfying USSF's criteria for a division two league to have teams in the Eastern, Central and Pacific time zones.
Bill Peterson said during the halftime interview at Rayo OKC's debut match that NASL is in "deep conversations with five more groups."  Peterson mentioned interest on the west coast and "here in the midwest."
Kicking Off
Miami FC –  Owned by soccer media magnate Riccardo Silva and Italian football legend Paolo Maldini, Miami FC kicked off on April 2nd with a South Florida derby match against in-market rivals Fort Lauderdale Strikers, resulting in a 1-1 draw.  Manager Alessandro Nesta, another Italian football legend, built an impressive expansion roster featuring forward Dario Cvitanich (scorer of Miami FC's first goal), midfielders Wilson Palacios and Matuzalem as well as respected NASL veterans Pablo Campos, Dane Richards, Mason Trafford and Jaime Chavez.  Miami FC makes its home debut at FIU Stadium on April 9th against in-state rivals Tampa Bay Rowdies.
More on Miami FC: http://www.miamifc.com/
Rayo OKC – Rayo OKC kicked off with a home draw at Miller Stadium on April 2nd against FC Edmonton to a capacity crowd of 6416.  Rayo OKC is the culmination of a several year effort to bring a NASL team to Oklahoma City.  NASL's Oklahoma City ambitions seemed to be dealt a lethal blow when a main Oklahoma City FC (as the original effort was known) investor jumped into the USL Oklahoma City Energy's camp and helped that team beat NASL to the market by two seasons.  Local owner Sean Jones has teamed with Rayo Vallecano to form Rayo OKC.  
Initially derided for its Chivas USA/NYCFC like satellite team nature,  Rayo OKC quieted skeptics by making several impressive moves.  First was appointing respected San Antonio Scorpions manager Alen Marcina to lead the team.  Marcina then made a number of impressive player signings from Scorpions standouts like Billy Forbes, Daniel Fernandes and Richard Menjivar to veteran league players like Erick Norales, Futty Danso and Pecka, culminating in the signing of Greek star Giorgos Samaras.  Like Miami FC, Rayo OKC enters the league as a competitive team.
More on Rayo OKC: https://www.rayookc.com/
As teams that debuted in NASL, Rayo OKC and Miami FC will no longer appear on this list after the April edition.
Announced Teams
Puerto Rico FC – Set to debut in 2016 Fall Season, Puerto Rico FC is owned by NBA superstar Carmelo Anthony.  Carmelo has appointed respected former MLS executive Tom Payne as team president and former NASL club Puerto Rico Islanders manager Adrian Whitbread to run the team.  The club will call the Islanders' old digs Juan Ramón Loubriel Stadium in Bayamon their home.  The team has made initial signings of NASL veterans Pedro Mendes, Paulo Mendes, Chris Nurse, David Meves, Oliver Minatel as well as Puerto Rican nationals Joseph Marrero and Jorge Rivera in addition to Spaniard Ramon Soria Alonso.   Puerto Rico FC has a ways to go to complete a roster that will be competitive in the Fall season.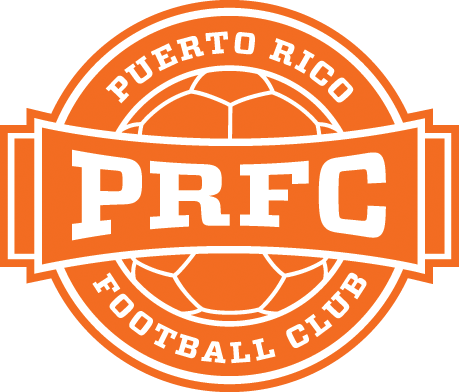 More on Puerto Rico FC:  http://www.puertoricofc.com/
San Francisco Deltas – Led by Silicon Valley entrepreneur Brian Andres Helmick, the San Francisco Deltas will debut in the 2017 Spring Season, playing out of Kezar Stadium.  The club will invest several hundreds of thousands of dollars to make improvements at stadium.  The Deltas have started to collect season ticket deposits on their web site.  They have set August as their target date to have a manager in place.
Helmick provided deep insight into the club's founding, values and vision in an interview with Midfield Press.
More on the San Francisco Deltas:  http://sfdeltas.com/
Public Efforts
Chicago –  Peter Wilt is leading a group including Club9 Sports set on bringing a NASL team to Chicago.  The club will present at the June NASL Board of Governors meeting with their eye on a Spring 2017 start.  Chicago NASL has identified Soldier Field, Wrigley Field and US Cellular Field as its ideal places to play.   The team solicited fan suggestions for its official name and colors on its web site, and they will narrow down the finalists and allow fans to vote on the name.  The classic NASL moniker Chicago Sting is likely to be one of the options, having received a plurality of votes in the initial survey.  Other fan suggestions included Chicago City SC, Municipal Chicago and Wild Onion FC.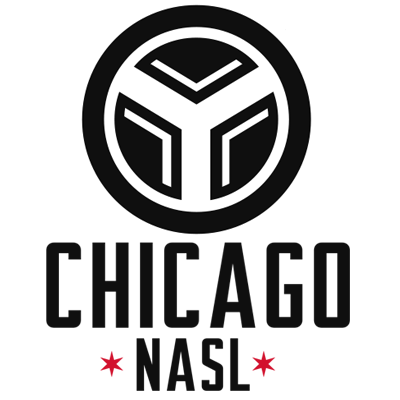 More on Chicago NASL:  http://www.chicagonasl.com/ and Peter Wilt's February 2016 AMA.
Lower League Teams Looking To Move Up To The Pros (NASL/USL)
Detroit City FC – NPSL side Detroit City FC has made known their intent to grow into professional soccer, as exemplified in this article by Crain's Detroit Business.  NBA Detroit Pistons owner Tom Gores is reported by Detroit News to be one of the investors who Detroit City FC has discussed professional soccer with.  The power of the Detroit City FC movement is demonstrated by the club's fans raising over $740,000 for the refurbishment of Keyworth Stadium to serve as a new home that will support the team's continued growth.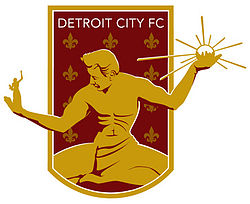 More on Detroit City FC: http://www.detcityfc.com/
Nashville FC – In an interview with Midfield Press, Nashville FC indicated an interest in moving up to pro soccer in the future and confirmed they have talked with groups about it in the past.  Nashville was also rumored as a USL target recently by an in-the-know Big Soccer poster.
More on Nashville FC: http://nashvillefc.net/
FC Buffalo – In an interview with Midfield Press, FC Buffalo indicated that they are actively pursuing investors to help them take a step up to professional soccer, though they did not indicate whether they were interested in USL or NASL.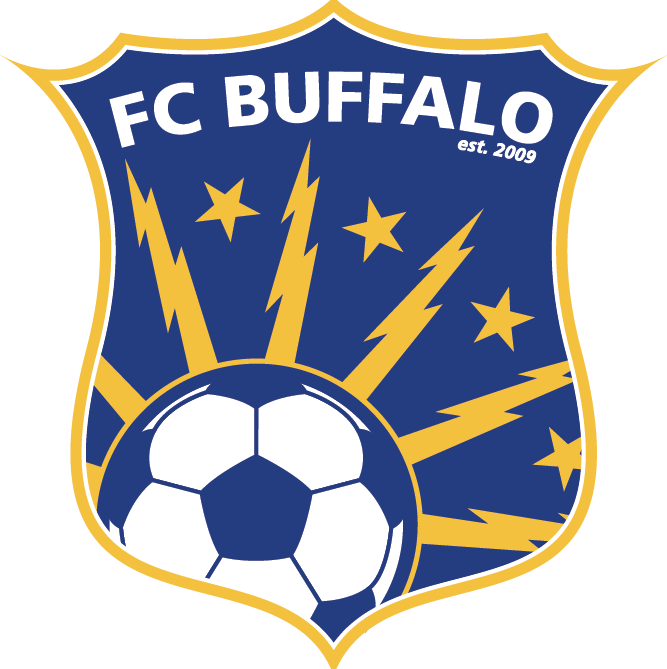 More on FC Buffalo: http://www.fcbuffalo.org/
Albuquerque Sol FC – In an interview with Midfield Press, Albuquerque Sol FC set a target of 2018 for a move up to professional soccer.  Albuquerque is more likely to go to USL than NASL due to their status as a PDL team, a league which is owned by USL.  However they would not rule NASL out.
More on Albuquerque Sol FC: http://abqsolfc.com/
WARNING: Below this point we will move from news to rumors, which are less reliable by nature… proceed with managed expectations.
Rumors With Multiple Sources and/or League Commentary
Orange County:  Empire of Soccer reported in their January 21, 2016 piece on Bill Peterson that several sources are telling them that Orange County is one of the markets that NASL is discussing with interested potential ownership groups.  NASL Orange County rumors circulated prior to that report suggesting the musician Sting was involved with the bid, first reported on Big Soccer by a poster known to get scoops and then backed by reporter Evan Ream.  However Bill Peterson denied Sting's involvement with a NASL bid on a podcast interview with WRAL.
Las Vegas:  Empire of Soccer reported in their January 21, 2016 piece on Bill Peterson that several sources are telling them that Las Vegas  is one of the markets that NASL is discussing with interested potential ownership groups.  A later EoS article dated January 27, 2016 includes a comment from Bill Peterson that an attempt to move the Scorpions brand to Las Vegas  this past offseason was rejected by the NASL Board of Governors:  "All the pieces weren't in place," he said.  Since these comment appears to be from the same interview, it would seem Las Vegas is still in play but the Scorpions brand there may or may not be.  Cosmos Country Podcast previously reported that a Las Vegas investor group was at the Board of Governors meeting in New York prior to the Soccer Bowl.   Recent rumors on Big Soccer from an in the know poster suggest that USL may also be trying to bring a team to Vegas.
Atlanta:  Bill Peterson has confirmed in a Big Apple Soccer report that the league is in discussions with two groups in Atlanta, despite the recent demise of the Silverbacks as a NASL team and the impending launch of MLS's Atlanta United FC. "We have two groups interested in Atlanta," said Peterson. "They are trying to develop a game plan and build on what occurred the last several years."
Single Source Rumors
San Diego:  San Diego is one of the markets that NASL is discussing with interested potential ownership groups, according to Empire of Soccer's January 21, 2016 article  on Bill Peterson.  San Diego is also the subject of MLS expansion rumors, with former San Diego Padres owner John Moores linked with a MLS bid.   San Diego has also been the subject of USL rumors, with a recent one involving Landon Donovan launching a San Diego USL team denied by the US soccer legend on Twitter.
Detroit: A Detroit expansion group presented at the September 2015 NASL Board of Governors meeting alongside San Francisco and OKC, according to reporter Sulaiman Foralin. No recent activity suggests the group's bid may not have been successful.  The group was not affiliated with the NPSL's Detroit City FC.
Rumors On Life Support
Celtic FC team: British tabloid The Sun reported that Celtic FC was looking at putting a team in NASL.  Boston, Detroit and Hartford were cities Celtic FC considered according to an in-the-know Big Soccer poster.  Boston may be blocked due to a marketing agreement between Celtic FC and  the Boston Celtics.  There has been no activity on this rumor since the Sun report.
Los Angeles: Mentioned by an in-the-know BigSoccer poster who reported NASL interest along with San Francisco (turned out to be the Deltas) and Orange County, the rumor was that a group with links to Mexican billionaire Carlos Slim looked at bringing a NASL team to Los Angeles. The poster suggested the team could use the LA Aztecs name and target Mexican demographic, playing out of East LA.  Unlike San Francisco and Orange County, NASL to LA has not been corroborated by any other sources or gained any momentum.  
Prior to those rumors, Indy Week and Kartik Krishnayer reported in 2014 that a Los Angeles group was close to launching a NASL team to debut in the Fall 2015 season, with Kartik reporting that Eric Wynalda was involved.  The Aztecs branding was in play here too. That bid obviously fell apart, but it demonstrates that Los Angeles has generated NASL expansion interest.
New York United FC:   The NASL news and rumor sphere was rocked on January 27, 2016 when Bill Reese tweeted a discovery that MP Silva, owners of Miami FC, had applied for a trademark on "New York United FC." Cosmos COO Erik Stover said in his March 2016 Reddit AMA, "I'm not sure what the reasoning of the trademark was. It could mean many, many things. I haven't heard anything about an NASL team." An alternative possibility to an outdoor soccer team could be an entry into Mark Cuban's upcoming Professional Futsal League. Incidentally there is already a Cosmopolitan Soccer League team with prior use on the name.
Rumors Confirmed As Dead
Hartford City FC:  A potential expansion bid in Hartford flamed out due to bad business practices around the redevelopment of Dillon Stadium.  The situation was very unfortunate because the city was behind bringing a NASL team to Hartford and it is very rare to see a city as eager to help facilitate a team as Hartford was.  A Hartford Courant report from November indicates that a new investor group has taken interest in the indoor version of Hartford City FC franchise that was set to start play in MASL, but there is no indication that also applies to the outdoor version.
Hamilton/other Canadian NASL teams:  NASL seemed close to announcing a Hamilton expansion team in May 2015, but the bid disintegrated in the face of the Traffic Sports scandal.  The Hamilton group has announced it will join the forming Canadian Premier League.  Duane Rollins reports the CPL will likely look like the Canadian Football League minus Edmonton, meaning that in addition to Hamilton, Calgary, Winnipeg, Saskatchewan, as well as placing "second" teams in Toronto, Montreal and Vancouver are likely out as options for NASL.  Rollins also reports that the Ottawa Fury is expected to defect to this league, while FC Edmonton plans to stay with NASL.  The Canadian Premier League is expected to start play in 2018.
April 2016 Summary
Miami FC and Rayo OKC have graduated to become real live NASL teams. The San Francisco Deltas have moved up to officially confirmed status.   Bill Peterson said that NASL is in deep conversations with five more groups.  We can be confident that Chicago is one of them.  Two Atlanta groups are confirmed by Bill Peterson to be in discussions, though we do not know if these are "deep conversations."  Orange County and Las Vegas have had the most solid rumors around them beyond that.  San Diego was tipped by the reliable Empire of Soccer and Detroit is said by a reputable reporter to have presented at last September's Board of Governors meeting.  There are plenty of major metro areas, mid-sized big league cities and untapped markets that could serve as wildcards as well.