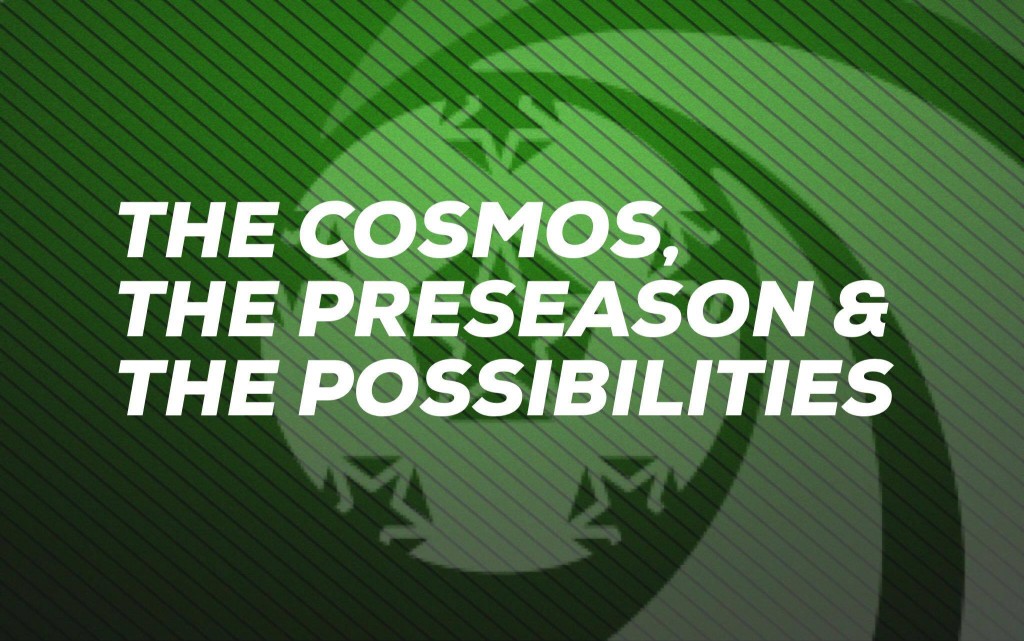 The Cosmos, the preseason, and the possibilities
It's hard not to notice what has been the slowest Cosmos preseason since the club re-booted. They have put together a compelling squad that could push for the third title in the modern era and make a deep run in the Open Cup. They've signed a deal with Under Armour that should bring a level of cooperation and distribution ability they never secured with Nike. Stadium buzz remains alive and it appears that a decision could come shortly.
But, in terms of coverage of their preseason, the absence of a "name" in soccer on the team (something I don't believe to be necessary) and the absence of an international element, the silence coming from the Cosmos' camp is deafening in terms of preseason presence.
In 2013, the Cosmos traveled to England for preseason matches prior to their first season. In 2014, they went to Dubai and faced several clubs from the UAE Arabian Gulf League. And, last year, they played heavily hyped matches against South China AA in Hong Kong and CD FAS in El Salvador.
This year? They played a match with no stream against FC Ararat Yerevan, probably their biggest opponent of the preseason. They also played games with no streams against Fresno Fuego (PDL) and Miami United FC (NPSL). A stream was available for their match against the San Jose Earthquakes, but the stream provided by Boca Raton FC (APSL) kept failing and made most of that match unviewable, as well. At time of writing, the Cosmos have one match left against the Charleston Battery and have said no international trips will occur this preseason.
In 2013, during the England trip, Stover told Empire of Soccer, "Our trip to London really is about getting fit and ready for our game on August 3rd. It's not a marketing exercise what so ever. In fact, we haven't scheduled anything at all marketing wise."
Understandable. The team was just getting started and was thrust into the NASL season halfway through with no competitive matches played.
In Dubai, this was probably a benefit/obligation of having Emirates as a sponsor. But, it most likely allowed them to engage potential investors and was the beginning of the campaign to sign Raul.
Last season seemed to mark a clear shift. Matches played in Hong Kong and El Salvador in front of 19,000 and 25,000 attendees, respectively. In both markets, Raul was touted and the recent signing of Andres Flores clearly played a part in making inroads into that market.
"If you don't compete globally, you are nothing," Cosmos Chairman Seamus O'Brien told Empire of Soccer before last season. "A car company in Detroit invests $500 million on a team in Manchester, England to sell cars in Shanghai, China. That is the global economy of this sport."
In the same article, Cosmos COO Erik Stover echoed the idea.
"If we are ultimately going to be successful like the Cosmos were in the seventies, you have to be relevant internationally. A lot of that in this sport will then drive the economy back here in the United States."
What changed?
Visit ThisIsCosmosCountry.com for the full article.