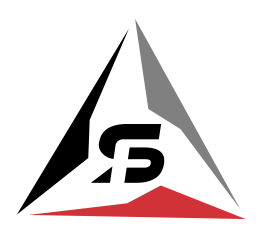 What to Make of the San Francisco Deltas
It's been nearly nine years since the California Victory took the field. Since then, the soccer landscape in San Francisco has been desolate. I'm all for the return of a professional team that personifies the spirit of this great city, but I do have some concerns with the proposed NASL franchise.
First of all, the name. I can't comprehend why they went with Deltas. How are deltas relevant with San Francisco? Would be appropriate for a team in Stockton, Lodi, or any other city near the Sacramento-San Joaquin river delta but San Francisco?
Second of all, that "Foggers United" prank thingamajig. What is up with that? Is it supposed to be funny? I have no issues with a joke but blatantly stretching out FU? And Foggers? Seriously? Foggers? C'mon! Why not something like CoCo (Contra Costa County) Puffs with an anthropomorphic bird mascot kicking a soccer ball. Maybe it's merely my perspective but Foggers United seems as juvenile as that irritating prick you went to elementary school with.
"Hey, whatcha doin' under there?"
"Under where?"
"Haha! You said underwear!"
I can envision it now.
"Hey, check this out!"
"Foggers United?"
"Haha! FU! FU!"
Third of all, the march. Judging by the video on their YouTube page, the march started at Sydney Walton Square across the street from my local Safeway, went down Davis and Sansome towards Market. Again, I can't comprehend why. The area's pretty quiet with not much people around. You can literally hear birds chirp. If you're going to present and market yourself why not do it in front of people instead of parked cars? Why not march the entire length of Market, from the Castro to the Ferry Building? Why march at all? Seems awfully peculiar and premature to advertise in such a manner before any official announcement. Plus, the "keep hands off balls" and "futbol not football" signs are completely and utterly atrocious.
We made it! Off to Irish Times! Come watch the @USMNT first match of the year. #sfdeltas #SuperBowlCity pic.twitter.com/0sJxLMFwFW

— San Francisco Deltas (@sfdeltas) January 31, 2016
What do they have against football? Football's awesome even though our team moved 50 miles south and is accessible by taking the train and transferring to San Jose area light rail.
Fourth of all, the stadium. On Tuesday, the Deltas organization asked its email subscribers to sign an online letter requesting the San Francisco Parks & Rec Commission to play games at Kezar. Kezar is a recreational venue and is currently home to Mission HS and Sacred Heart Cathedral football. The purpose of the stadium when conceived was to build a sports venue open for everyone. Unless there's an event, anyone can visit the stadium. People of all ages can run the track, jog up and down the bleacher steps, or just lay down on the field and stare at the sun. Due to its recreational status, alcohol is banned on its premises and the Haight Ashbury Neighborhood Council is opposed to the notion of professional sports, alcohol sales, and potential traffic congestion involving Kezar. Personally, I'm all for professional soccer at Kezar as long as the team preserves the stadium for public use but I don't perceive traffic congestion as much of an issue. The streets from downtown leading up to the stadium (Fell and Oak) are practically highways. There are also public transit options for fans either arriving from downtown or the Sunset (e.g. the Muni Metro N line and the MUNI 6/7/43 bus lines).
Although the Deltas actions seem a bit shady in my perspective, it's still premature to predict if the team can legitimately prosper. The team still has to be organized with a stadium, 11 players playing within the stadium, a brand that signifies San Francisco, and a television deal (preferably with CSN or CHN).