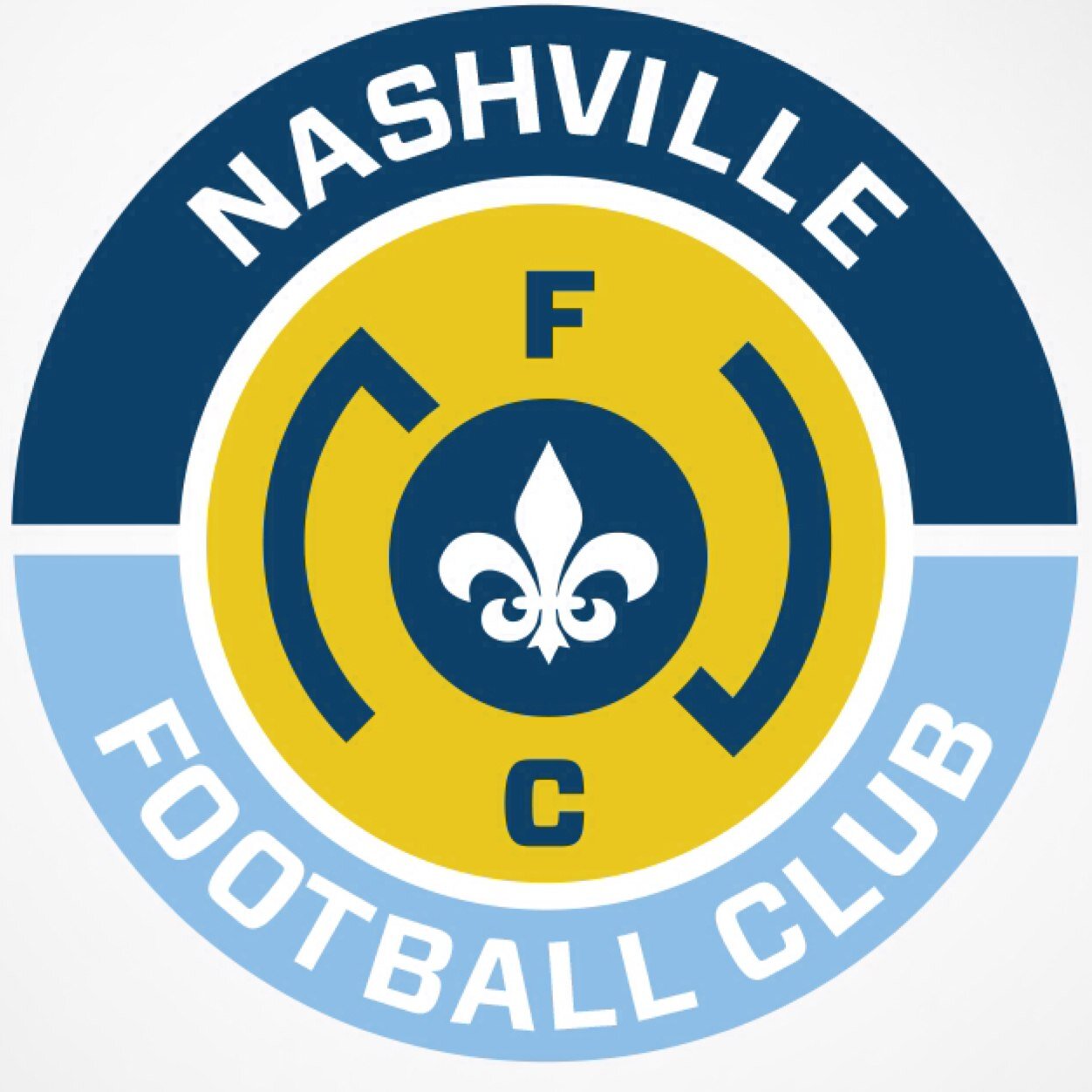 Nashville FC: A Grassroots Club With Big League Ambitions
XI Questions With … Nashville FC
In the modern era, American soccer has grown from the top down.  Wealthy investors buy a franchise in a soccer league, slot in at whatever level of the so-called American pyramid they bought into and hire marketing staff to build an identity and attract fans.
The largest soccer clubs in the world grew from the bottom up.  They started as community organized efforts and over a long period of time gathered steam until they became the powerhouses they are today.  Manchester United started as a club for railway workers.  Liverpool FC is an offshoot of Everton FC, which was started as sports club for local youngsters by a Methodist minister.  Celtic FC was founded by a Marist brother looking to raise money for a charity to help alleviate poverty in the Glasgow area.  Real Madrid was founded by Spanish students who returned from studying in England.  FC Barcelona was formed at a meeting advertised in a local newspaper.  The world's biggest clubs come from humble beginnings.
If you look back to the American soccer clubs of the earlier part of the 1900s, you see the same humble beginnings.  Bethlehem Steel FC was a club for the immigrant workers of the steel giant, for example.  The Great Depression did in many of these clubs and professional soccer in America didn't begin to rise again until the late 1960s. Understandably, we Americans aren't patient enough to wait 100 years to catch up to the Europeans.  So we did it our way.
As Major League Soccer, the North American Soccer League and the United Soccer League jockey for position, community soccer clubs with humble beginnings are forming at the lower levels, in leagues like the NPSL.  Detroit City FC, Grand Rapids FC, San Francisco City FC and Nashville FC are examples of grassroots soccer clubs taking hold in their communities, and these clubs have the potential to develop into something much bigger.
Nashville FC aims to do just that.   Nashville FC is a community owned soccer club, a concept that is popular across the world but discouraged by the United States Soccer Federation's Professional Standards.  As such, Chris Jones and his peers know that if they want to take their club to a higher level, the present structure where members nominate a board and participate in major club decisions will have to evolve to suit the US soccer paradigm.  That is a sacrifice they are prepared to make as one of the missions of Nashville FC is to bring professional soccer to the Music City.  Midfield Press was able to speak to founder Chris Jones about club's past, present and future ambitions.
1. How and why was the team founded?
We had a fairly humble grassroots start.  I had come across a YouTube video years ago of FC United of Manchester.  I thought to myself how amazing it was for supporters of Manchester United could walk away from a club of that stature and start their own team, and do so successfully.  We really modeled the club after them.
Then it was bootstrapping and hitting the pavement.  Going to local tournaments, pretty humble beginnings.  We felt Nashville deserved a team to represent and connect with the community.
2. What venue does the team currently play in?
Vanderbilt University's football stadium.  The first year we played in the soccer stadium but our attendance began to push the limits.  The football stadium was suggested and although it was a massive jump, we have made the best of it.  In Nashville, there aren't a whole lot of stadiums that work for soccer during the summer months.
3. What does attendance look like a typical match?
We get on average around 1500 per game.  Going into this we thought if we could get 500 a game we could break even.  The community support has been phenomenal.
4. What was your best attended match and the circumstances around it (including the attendance numbers)?
The first home game was the best attended, with around 2000 people.  Our first three or four games were on the road so, to come home to that was an amazing site.
5. What does the supporter culture look like?
It's a great culture.  Since we're a community owned team, the supporters group and the club are essentially the same thing. So, it's hard for those outside of Nashville to understand how much of a family we are.
6. What is the long term vision for the team?
The long term vision is Major League Soccer.  I know that sounds cliche, but we really do believe that because we are one of the larger cities in the Southeast. With a great brand and a great start, if we can partner with the right investors and get a pro side here, and then have a good couple of years, who knows?    Nashville culturally enjoys things that are built not bought, so the organic nature of the team will help propel it forward.
7. What does the team's current investor profile look like?
Nashville FC is a non-profit, community owned team so the members pay dues and we nominate board members, who with the help of volunteers, run the day to day activities of the club.  Members also vote on important issues facing the team.
8. Have you spoken with potential monied investors about moving the team up to USL or NASL?
There have been a lot of people who have reached out to us over the last couple of years but the talks have always been very much at a 30,000 foot level.  There is a lot of interest in Nashville and in Nashville FC.
9. If you had sufficient investment to move up, would you have a preference between USL or NASL?
I don't.  Both leagues have strengths.  NASL has some good brands and ownership groups with deep pockets.  They are modeling it like a European league.  All good things.  The USL has the connection with MLS which is a huge feather in their cap.  By and large it seems less expensive to operate a USL club than a NASL club.  The lower costs of the USL are attractive. In an ideal world we wouldn't have to pick and could work our way up through the leagues, but we aren't there yet as a country and soccer federation.
10. Would the current venue hold up if you moved to USL/NASL or would you need to find a new home?  If so, are there existing stadiums you could use in your area or would the investors need to build a new one?
We would probably have to find something else.  To do it right we would need to build something soccer specific.
11. What else should the readers of Midfield Press know about your team?
I would say that if you enjoy the grassroots mentality and you enjoy rooting for the little guy, then Nashville FC is a great club for you and a great club to follow even from a distance.
A big thank you to Chris for taking the time to answer our questions, and look for more "XI Questions With…" NPSL and PDL teams in the future.
More on Nashville FC: