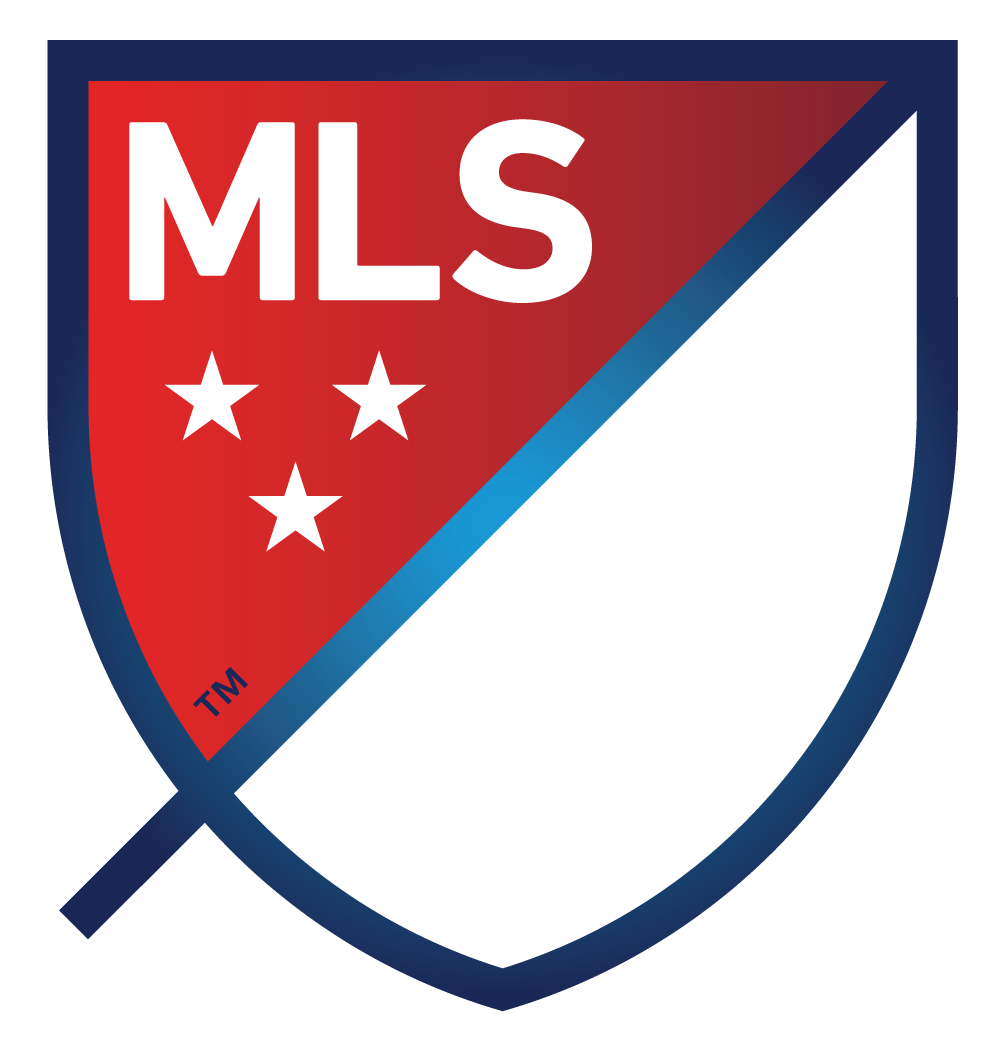 Markets NASL Should Target, Part IV: The Top US Metro Areas
If the North American Soccer League truly wants to become Division 1A alongside Major League Soccer, it will have to compete against MLS in some of the biggest markets in the country.  This is already happening, of course.
The New York Cosmos are trying to carve out a niche for themselves in the Queens, Brooklyn and Long Island areas of New York while Red Bull operates in New Jersey and NYCFC occupies the Bronx.  Miami FC joins this year to compete with the Fort Lauderdale Strikers in South Florida, with both getting a jump on the long-delayed Miami Beckham United MLS franchise.
Meanwhile Peter Wilt is working to bring a NASL team to Chicago, to capture the city dwelling fans that don't want to venture out to suburban Bridgeview to see the Fire.  Brian Helmick and Ricardo Stanford-Geromel are working to bring the San Francisco Deltas to life, to serve the City an hour's drive north of MLS's San Jose Earthquakes.
Not all of NASL's attempts to compete with MLS have been successful.  The Virginia Cavalry franchise that would have served the affluent Northern Virginia suburbs an hour away from DC United was a false-start.  The league couldn't find an investor group that met its criteria to keep NASL in Atlanta in the face of the new Atlanta United FC MLS franchise.  And of course Minnesota United FC, as they are called for now, will join MLS in the near future. Some have suggested Minnesota United chose to move to MLS out of fear that they could not compete in the Twin Cities as a NASL team against a potential Minnesota Vikings-owned MLS franchise.
So far NASL's attempts to compete with MLS have had mixed results. The Cosmos have put together a phenomenal organization with excellent on-field results but have struggled to draw at Hofstra University's Shuart Stadium, which is disconnected from NYC public transit out on Long Island. The Cosmos are learning the hard way why the New York Islanders left for Brooklyn as they await permission to build their own stadium across from the better connected Belmont Park racetrack. Fort Lauderdale is in the bottom half of the league attendance wise, while the history of clubs calling themselves Miami FC playing out of FIU Stadium isn't great in terms of drawing crowds.  All three organizations are making impressive investments in their soccer clubs, but the fans haven't come out in commiserate numbers yet.
"Location, location, location" is one of the basic tenants of business-to-consumer marketing. NASL's Chicago and San Francisco bids seem to be learning from the Cosmos' temporary venue struggles.  Wilt is determined that his Chicago NASL club will play in the city, eyeing Soldier Field, Wrigley Field and US Cellular Field as temporary venues until a city-based soccer specific stadium is built.  The Deltas are trying to nail down the only reasonable venue today in San Francisco city, Kezar Stadium, while investing $800,000 in improvements that will benefit the club and the facility's other tenants.  The Deltas also have ambitions to build their own home in city limits, a task that the MLB Giants and NBA Warriors fought long and hard to succeed at, but also sent the NFL 49ers to Santa Clara in frustration.
In order for NASL to become a credible D1 alongside MLS, there needs to be an injection of money into the league.  NASL clubs need to be able to operate sustainably at budgets that are equal to or greater than their MLS counterparts, and keep up with that as the MLS standard grows.  Television money is often one of the biggest revenue sources for sports leagues.  In order to attract TV money without the luxury of their TV rights being bundled in with US National Team matches, NASL needs to be relevant in many of the top TV markets.
In previous articles, we discussed the Big League Cities that MLS is unlikely to go to as well as the Untapped Markets that MLS will ignore.  We also rated the chances of USL clubs to move up to either MLS or NASL in the future.  In this piece, we will look at how NASL might carve a niche out in the biggest US metro markets that MLS is in today, as well as how they might fend off MLS in two potential expansion markets both leagues covet.
MLS Coveted Markets That NASL Could Secure
Don Garber regularly name drops cities that MLS is considering for future expansion.  Right now St. Louis is the primary object of MLS affections.  Sacramento and San Antonio are the most organized bids waiting for the MLS greenlight as the league's eye wanders to larger, more attractive but less fully formed targets.   Garber claims that the round of expansion that takes MLS beyond 24 teams will be its last.  While it may be safe to assume this is posturing to drive up franchise fees, it is also likely that MLS stops growing at 32 teams since it models its business on the other big four US sports leagues, especially the NFL.
There are two major markets without teams in the top three levels of US club soccer that NASL could expand to, but the inherent risk is that successful clubs in Detroit or San Diego would quickly become MLS targets.
Detroit
Detroit City FC is a favorite expansion candidate among NASL fans.  The grassroots NPSL side has put up impressive attendance numbers in the fourth tier league, and developed a supporters culture that would rival any NASL team.  Fans of the team recently raised over $740,000 to renovate Keyworth Stadium, which becomes the club's new home in 2016 after outgrowing its old digs at Cass Tech High.
Last September, Sulaiman Folarin reported that NASL entertained a bid from a Detroit group unconnected with DCFC.  These rumors drew an outcry from NASL fans who want to see the NPSL team move up the ladder.  Detroit was also a potential home for Celtic FC's alleged NASL franchise, alongside Boston and Hartford, but these rumors have not come to fruition.
Partnering wealthy investors with Detroit City FC would be the ideal way for NASL to put a strong franchise in the Motor City.   DCFC has established an impressive brand and a grassroots movement that would serve as the foundation for even stronger attendance at a higher level.  The Detroit City FC identity would give a NASL franchise real momentum.  DCFC is reported to have had discussions with NBA Pistons owner Tom Gores in the past, and Cleveland Cavaliers owner Dan Gilbert is a Detroit native who could be the type of wealthy backer needed to take DCFC to the next level.
The risk of this scenario is that it becomes so successful that MLS tries to snatch up the club as they did with Minnesota United.   Keeping MLS out will require solidarity between the Detroit NASL owners and the league as it charts a course for bigger things while allowing the owners greater control and long-term upside than MLS's system.
MSA Ranking: 14

MSA Population: 4.5 million

TV Market Ranking: 11

Current Teams:  Detroit City FC (NPSL).  Michigan Bucks (PDL)

Pro Sports Competition: Lions (NFL). Tigers (MLB). Pistons (NBA). Red Wings (NHL)

Past teams: Detroit Express (NASL)

Regional rivals:  Indy Eleven. Chicago.

Potential owners:  Tom Gores. Dan Gilbert

Potential stadiums: Keyworth Stadium.  Ford Field
San Diego
Major League Soccer is on the verge of having four teams in California, with the addition of Los Angeles FC in 2018 and the likelihood that the ready-to-join Sacramento Republic FC will be its second Northern California club not long after.  The question regarding San Diego MLS is whether the league feels it can support a fifth California team and a third in SoCal.
Unlike Detroit, where Detroit City FC and the long-time PDL franchise Michigan Bucks provide potential platforms that investors could bring to the upper leagues, San Diego appears to lack a local team with this type of upside.  The San Diego Flash NPSL team had such ambitions, but after the passing of their owner Clent Alexander, the club's future is uncertain as they sit out the 2016 NPSL season.
The most popular soccer team in San Diego is on the Mexican side of the border, Club Tijuana.  A number of San Diego soccer fans cross the border to watch the Xolos play in Liga MX, and the Mexican club has embraced American players as a regular part of its squad while setting up academies in SoCal. Should Club Tijuana want to take its investment on the US side of the border up a notch, a partnership with the NASL to similar to what Rayo Vallecano is doing in Oklahoma City could be successful.  A potential San Diego Xolos team would have an immediate fan base, though whether the lack of an independent identity damages the team's long term upside would depend on how Club Tijuana runs the team.
San Diego was mentioned by Empire of Soccer as a market drawing NASL expansion interest, though it is not clear what investor group is behind that buzz.  Former San Diego Padres owner John Moores is among the investors said to be looking into bringing MLS to San Diego.  A rumor that Landon Donovan was partnering with Warren Barton on a re-branding the late NPSL San Diego Flash as a USL franchise with MLS in its sights was denied by the USMNT all-time leading goalscorer.
Should the NFL's San Diego Chargers leave for Los Angeles, Major League Soccer's interest in a San Diego franchise could skyrocket.  The Rams bolting St. Louis for the City of Angels caused MLS to jump on the opportunity to fill the gap left in that sports market, and the same could happen in San Diego.  Short of that, the San Diego is probably competing evenly with Sacramento, San Antonio, Detroit, Charlotte, Phoenix, Cincinnati and others in a race for the final MLS berths.
Outside of a Chargers move, a successful NASL (or USL) team would be the other X-factor that could raise the city's MLS odds.  A NASL partnership with Club Tijuana could protect the league from having a successful San Diego team poached by MLS, as the failure of Chivas USA still haunts MLS leadership.
MSA Ranking: 17

MSA Population: 3.3 million

TV Market Ranking: 28

Current Teams:  Albion Pros SC (NPSL).  North County Battalion (NPSL). Sockers (MASL)

Pro Sports Competition: Chargers (NFL). Padres (MLB). Gulls (AHL)

Past teams: San Diego Jaws (NASL). San Diego Sockers (NASL). San Diego Toros (NASL). San Diego Flash (USL)

Regional rivals:  San Francisco Deltas

Potential owners:  John Moores

Potential stadiums: Torero Stadium.  Qualcomm Stadium
How NASL Could Carve A Niche In The Top Metro Markets
The North American Soccer League is already in the greater New York and Miami (x2) markets, and on the verge of expansion teams in Chicago and the San Francisco Bay Area.  This would give NASL a presence in metro markets ranked 1, 3, 8 and 11, or perhaps more relevantly, TV markets ranked 1, 3, 6 and 16.  The metro areas are ordered below by Station Index's TV market ranking.
1 – New York
The Cosmos already brought New York into the NASL fold.  There were recent reports that MP Silva, owners of Miami FC, registered New York United FC as a trademark, leading to speculation of a possible second New York NASL team.  While there is no question the 20 million-strong New York metropolitan area should be able to support two NASL teams on top of two MLS teams long-term, the league should leave the market to the Cosmos at least until their new stadium opens.  After a few seasons of the Cosmos drawing well in their upscale digs, the NASL could consider dropping a second team into a part of the New York market not easily served by the Cosmos, NYCFC or the Red Bulls.  
Assuming the Cosmos end up at Belmont and NYCFC builds in the Bronx, that would mean placing a team either near Coney Island in Brooklyn, on Staten Island or in suburban counties like Bergen (NJ), Rockland (NY), Westchester (NY) or Fairfield (CT).  While Silva may have secured the bland NYUFC moniker, the ideal name for a fourth New York club would be the MetroStars.  That is unlikely to happen since MLS owns the rights to the MetroStars name, but an offshoot of it such as the New York Metros that evokes the original New York/New Jersey MLS club could work.  The Wilpons, owners of the New York Mets who were NYC2 MLS expansion frontrunners in the mid-2000s, would be investor candidates for such a team.
MSA Population: 20 million

MLS teams: Red Bulls.  NYCFC

2015 MLS attendance:  NYCFC –

29,016.  Red Bulls – 19,657
2 – Los Angeles
The most credible current NASL expansion rumor beyond Chicago and San Francisco involves the musician Sting as part of an ownership group looking to bring NASL to Orange County.  Everton FC has also been mentioned in some of these rumors, though Sting is the consistent name.
While we covered Orange County in an earlier piece, there was also some buzz from the initial rumor source on San Francisco and Orange County NASL regarding Los Angeles itself.  Unlike SF and OC, there have been no additional sources on these rumors so we should probably assume they went nowhere.  
The rumor suggested that Mexican billionaire Carlos Slim, who is an investor in Liga MX clubs Pachuca and Leon, was part of a group looking to bring a NASL team to Los Angeles.  A revival of the classic Los Angeles Aztecs brand was under consideration for an East LA based team that would cater to a broader Mexican-American market that Chivas USA failed to tap into thanks to the polarizing nature of the Chivas brand.  Since Los Angeles FC is building their stadium a short drive from East LA and Chivas USA demonstrated catering to a specific demographic can be dangerous, there is some inherent risk in the Los Angeles Aztecs strategy.
In 2014, there was rumored to be an attempt at Los Angeles NASL expansion by an Armenian-American ownership group, but that rumor jumped the shark when a variant on it involved a woman who once dated Alecko Eskandarian.
Since the greater Los Angeles market is a sprawling area that suffers from serious traffic congestion that can make traveling far for a sporting event on a regular basis unattractive, it makes sense that NASL could support more than one team in the area even if it puts a club in Orange County while MLS has the Galaxy in Carson and LAFC downtown.  The San Fernando Valley, San Gabriel Valley and Ventura County could be alternatives to the East LA Aztecs concept, as the Inland Empire could be, which we discussed in the Untapped Markets article.
MSA Population: 13.3 million

MLS teams: Galaxy.  LAFC (2018)

2015 MLS attendance:  Galaxy –

23,392
3 – Chicago
Peter Wilt and Club 9 Sports are working to bring a NASL team to the Windy City.  The team is expected to debut in either the 2017 or 2018 seasons, with the decision on that depending on whether or not the club can secure a venue for 2017 within the next five to six weeks.
The Chicago NASL web site survey solicited suggestions for the club's name, color scheme and temporary venue.  Peter Wilt shared that the classic NASL Chicago Sting name drew about 40% of the vote, with the rest split among other suggestions.  A few suggestions that interested the club were Chicago City SC, Chicago Municipal, Chicago Expos, Chicago Blues SC, Chicago Union as well as the quirkier du Sable Chicago and Wild Onion FC which tap into the history of Chicago's founding.  Wilt indicated that the team will narrow the choices down to 4-6 options and allow the public to vote.
Wilt and the Chicago NASL group are being tremendously transparent, and I highly recommend reading through their web site and Wilt's recent Reddit AMA, which are packed with great information.
Thus far the concept of a NASL team in Chicago has been embraced by soccer fans disappointed with the Fire, who play in the city's suburbs.
MSA Population: 9.6 million

MLS team: Fire

2015 MLS attendance:  1

6,003
4 – Philadelphia
The Philadelphia Union have done a better job than the Fire satisfying their metro area's need for a soccer club despite playing outside of the city itself, partially in credit to the grassroots efforts of the Sons of Ben supporters group.  The Union have also consolidated their appeal in the general Eastern Pennsylvania region by placing satellite teams in the Lehigh Valley (USL's Bethlehem Steel FC) and Reading (PDL's Reading United AC).  Since the Union have done a good job cornering the Philly soccer market, it is easy to see why NASL might choose not to compete there.  Any attempt to challenge the Union in Philly would have to start with placing a team within city limits.
MSA Population: 6.1 million

MLS team: Union

2015 MLS attendance:  

17,451
5 – Dallas and 10 – Houston
We discussed the possibility of NASL teams in Dallas and Houston in depth in our recent article on the importance of NASL returning to Texas after the demise of the San Antonio Scorpions.  Among Dallas and Houston, Dallas looks like the more opportunistic of the two markets akin to Chicago, whereas Houston like Philadelphia is the tougher nut to crack.
Dallas-Fort Worth is a sprawling metro area and FC Dallas is based in suburban Frisco.  Possibilities for NASL in the Dallas metroplex would include putting a team in Fort Worth or in Arlington, which are both 45 minutes to an hour drive in normal traffic conditions from Frisco.  The Houston Dynamo have a downtown stadium, so the alternative there would be to go to the suburbs and place a team in an area like Sugar Land, which supports a successful independent league baseball team.
Check out the article on NASL in Texas for a more in depth exploration of Dallas and Houston as NASL markets, along with bonus content on El Paso and Austin.
Dallas
MSA Population: 7.0 million

MLS team: FC Dallas

2015 MLS attendance:  

15,981
Houston
MSA Population: 6.5 million

MLS team: Dynamo

2015 MLS attendance:  

20,658
6 – San Francisco Bay Area
San Francisco is the most glamorous US city that MLS has chosen to ignore.  As such, it offers the North American Soccer League a tremendous opportunity place a flagship team in one of the world's most iconic locations.
Brian Helmick and Ricardo Stanford-Geromel have stepped up to the task of bringing NASL to San Francisco, a challenge that is no small feat.  Stanford-Geromel is a former member of the Fort Lauderdale Strikers ownership group so he knows the workings of NASL.
Professional soccer has never had a sustained run of success in SF, and it is notoriously difficult to find or build an attractive venue in the city.  The San Francisco Deltas plan to start play in 2017 out of Kezar Stadium, pending approval from local authorities.   Kezar currently hosts the PDL side San Francisco City FC, a grassroots community owned club.  As mentioned in the intro, Deltas would invest in improvements to the non-ideal but best available stadium option with an eye on the herculean task of building a soccer stadium within city limits.
Prior to narrowing their focus to Kezar, the Deltas eyed locations across the Bay Area.  In the piece on Big League Cities NASL could expand to, we talked about the potential of Oakland and the East Bay to host a future derby partner for the Deltas.  Subsequent to that article the NPSL's San Francisco Stompers relocated out of the city to Hayward near Oakland, rebranding as the East Bay FC Stompers, a small step closer to the classic NASL Oakland Stompers brand.
CSA Population: 8.6 million (combined SF-OAK-SJ metro area)

MLS teams: San Jose Earthquakes

2015 MLS attendance:  

20,979
7 – Boston
The New England Revolution currently play in Gillette Stadium in Foxborough, Massachusetts, about a 45 minute drive southwest of Boston.  The cavernous stadium, primarily intended for the New England Patriots NFL team which shares ownership with the Revs, is a non-ideal venue.
The Revolution have sought to build a soccer specific stadium in Boston or Providence, but have not made significant headway after a decade of discussions.  The sentiment among MLS supporters is that the Revolution are an afterthought to the Krafts, with the NFL Patriots being their top priority.
Placing a team in Boston or in its northern suburbs would allow NASL to serve a different part of the market than the Revs, similar to what Peter Wilt's group is trying to accomplish in Chicago.  Boston would be the logical place for Celtic FC to place their rumored NASL franchise, although trademark conflicts with the NBA team would likely prevent using the Celtic name in Boston.
As with Chicago NASL, a credible investor group looking to place a team in the city of Boston could find itself welcomed with open arms by a fan base frustrated with the MLS team's ownership.
MSA Population: 4.7 million (or 8.1 million CSA with Providence)

MLS teams: New England Revolution

2015 MLS attendance:  

16,681
8 – Atlanta
As the North American Soccer League has upgraded the credentials of its ownership groups since 2011, the Atlanta Silverbacks were left behind.  The league operated the Silverbacks in 2015, reportedly at a cost of $250,000 each to the other ten owners.  NASL searched for investors for the Silverbacks while the other owners subsidized the team, but gave up prior to the 2016 season after talks with potential investors failed to find a suitable match.  
The specter of Atlanta United FC joining MLS in 2017 likely softened the market for potential Atlanta NASL investors.  Set to share a new downtown stadium with the NFL Atlanta Falcons, also owned by Arthur Blank, AUFC racked up impressive season ticket deposits in the build up to the team.  If the deposits are a leading indicator, Atlanta United is likely to get off to a strong start in terms of attendance in MLS.
A strong Atlanta United does not necessarily mean that the market is closed off to NASL forever.  While NASL would be foolish to place a team downtown to go head to head with MLS, it could join the Atlanta Braves north of the city in affluent Cobb County.  The Braves have chosen to leave downtown Turner Field for a new stadium in Cobb, closer to where a demographic study told them their fan base is stronger.
After a few seasons, the glow of Atlanta United may dull enough to open up the opportunity for NASL to enter another part of the metro area, should the league be able to find a strong investor group ready to carve a niche out in the market.  Until then, fans who wish to hold true to their old NASL team can enjoy the NPSL Atlanta Silverbacks.
MSA Population: 5.6 million

MLS teams: Atlanta United (2017)

2015 MLS attendance:  

N/A
9 – Washington DC
The Virginia Cavalry were a planned NASL expansion team expected to play in Ashburn, Virginia. Along with Oklahoma City FC, which has since transformed into Rayo OKC, the Cavalry were expected to join NASL in 2014 upon the completion of Edelman Financial Field, which would be shared with an Atlantic League baseball team called the Loudoun Hounds. If you spend any time on forums like Big Soccer debating the virtues of the MLS vs NASL vs USL models, the Cavalry are likely to be brought up as a black mark on NASL by MLS/USL advocates.
While the investor group behind the Virginia Cavalry failed to get the job done, the concept of putting a NASL team in the affluent DC suburban counties of Loudoun (VA), Fairfax (VA) or Montgomery (MD) is solid.  Traffic in the DC area is notorious and a drive from Ashburn, VA, where the Cavalry planned to play, takes about 50 minutes in normal traffic conditions.  The concept is not worth revisiting unless NASL can find a solid investor group like the ones it has been attracting in recent years, so that it won't be left high and dry like it was by the Virginia Cavalry ownership.
Baltimore is not considered part of the DC area for the purposes of these articles, and should be at the top of NASL's expansion priorities.  NASL needs more teams in the Northeast, so teams in Baltimore and Northern Virginia would not be mutually exclusive and could form a great rivalry.
MSA Population: 6.0 million

MLS teams: DC United

2015 MLS attendance:  

16,244
14 – Seattle / Tacoma
The Pacific Northwest has demonstrated a passion for soccer that outshines any other area of the country.  The Seattle Sounders smash all other North American clubs in attendance, and the Portland Timbers consistently sell out their stadium with a passionate supporter base that matches any in Europe.  With Vancouver, Canada also spoken for, MLS has already cornered the market of major cities in the Cascadia region.  NASL could try to see if smaller metro areas like Spokane or Boise would replicate the soccer fervor of the region's bigger cities, but putting a team in the Seattle metro area is a safer bet.
A club with a Tacoma identity may be able to carve a niche out in a hipster-friendly market where the Sounders have gone mainstream.   With the Sounders pulling an average attendance over 44,000 per game, a NASL team in the Seattle-Tacoma market would be thrilled with a fifth of that turnout.  The Sounders 2 USL team manages 2221 fans per match.
While challenging MLS in its most successful market might seem counterintuitive, the incredible support for the Sounders could mean the metro area has the soccer passion to support more than one team, and a Tacoma club be a huge success even if it only siphons a fraction of the Sounders supporter base.  A Puget Sound derby in the Open Cup could be additive for both teams.
MSA Population: 3.7 million

MLS teams: Sounders

2015 MLS attendance:  

44,247
The Remainder of the Top 20 and Beyond
We discussed Detroit (11) above … Phoenix (12) was covered in the USL markets article, since Arizona United SC is making moves in that market …  Tampa Bay (13) is already in NASL, featuring one of the league's flagship teams, the Rowdies … Minnesota (15) is on its way out of NASL, and like Atlanta it will take some time before the glow of MLS fades enough for NASL to consider re-entering that market …  Miami (16) has NASL two clubs, the Fort Lauderdale Strikers and the new Miami FC, who together will test whether two strong NASL teams can flourish in one metro area … Cleveland (17) was once MLS's Virginia Cavalry, and an ideal NASL target since MLS will likely pass it over.  Cleveland was featured in the Big League Cities article …. Denver (18), Orlando (19) and Sacramento (20) start to get to a size where NASL should simply choose alternative, similarly sized markets to expand to that MLS is not in/entering.  There are plenty of other markets just as likely to help the league get a TV deal …  However the success of a few MLS2 teams in USL makes one wonder whether Portland (22) and Salt Lake City (33) are soccer-hungry enough to support NASL alongside MLS. T2 averaged 3122 fans per game and the RSL B team draws an amazing 4,698.
The North American Soccer League does not have to have a presence in every top 10 metro market in order to attract a TV deal, but being relevant in most of them would help.  Rumors suggest that NASL and CBS Sports Network have discussed an arrangement.  A quote attributed to Peter Wilt at the Chicago NASL web site launch event offered an idea for an unconventional TV deal structure: "NASL could jump even with MLS or even higher in terms of the salaries they pay the players in one simple move. And that would be a broadcast agreement with cable or over the air network that agrees to pay what seems like an insane broadcast rights fee with the contingency that a large percentage of that be used on signing important players. So broadcast is a critical path to NASL's growth. Commissioner Bill Peterson is aware of that. The Board of Governors is aware of it. And they're looking at using that broadcast path as a way to jumpstart from our current status to a much higher one."
NASL is off to a good start with New York (1), Miami/Fort Lauderdale (16), San Francisco (6), Chicago (3) and Tampa Bay (13) in or about to be in the fold among top 20 markets, along with nice top 50 markets like Raleigh-Durham (27), Jacksonville (47), Indianapolis (25) and Oklahoma City (45).  Expansion to several more of top 10 markets (such as LA, Dallas, Boston, NoVa) as well as placing teams in several top 30 TV markets without representation in the top three tiers of US club soccer today (Baltimore, Cleveland, Detroit, San Diego, Nashville, Hartford) would give the league a strong foundation for a national TV contract. In that scenario, the North American Soccer League would have a roster of big league cities that matches up well on paper against those in Major League Soccer.
Even beyond those there are so many great cities with above one million metro area populations available that NASL could create multiple divisions.  The challenge is finding appropriate investors willing to take a chance on the growth of soccer in the USA.  We have taken a look at how this could happen in the Big League Cities that NASL could expand to, as well as in the Untapped Markets.  We've looked at the ambitious, independent USL clubs that could move to NASL in the future if MLS turns them down, and in this article we have covered the top metro areas that NASL could compete with MLS in.  In the final piece in this series, we will look how NASL could fit all of this together into a multi-tier soccer league with promotion and relegation, which would help it differentiate in the marketplace from MLS.  Look for it on Midfield Press in the coming weeks.
Featured
,
nasl
,
Atlanta Silverbacks
,
MLS
,
Chicago
,
Atlanta
,
New York Cosmos
,
San Francisco
,
Orange County
,
Rayo OKC
,
Dallas
,
Houston
,
oakland
,
new york
,
philadelphia
,
san francisco deltas
,
chicago nasl
,
chicago sting
,
dc united
,
virginia cavalry
,
tacoma
,
seattle sounders
,
seattle
,
boston
,
new england revolution
,
los angeles
,
la aztecs
,
metrostars
,
san diego
,
club tijuana
,
xolos