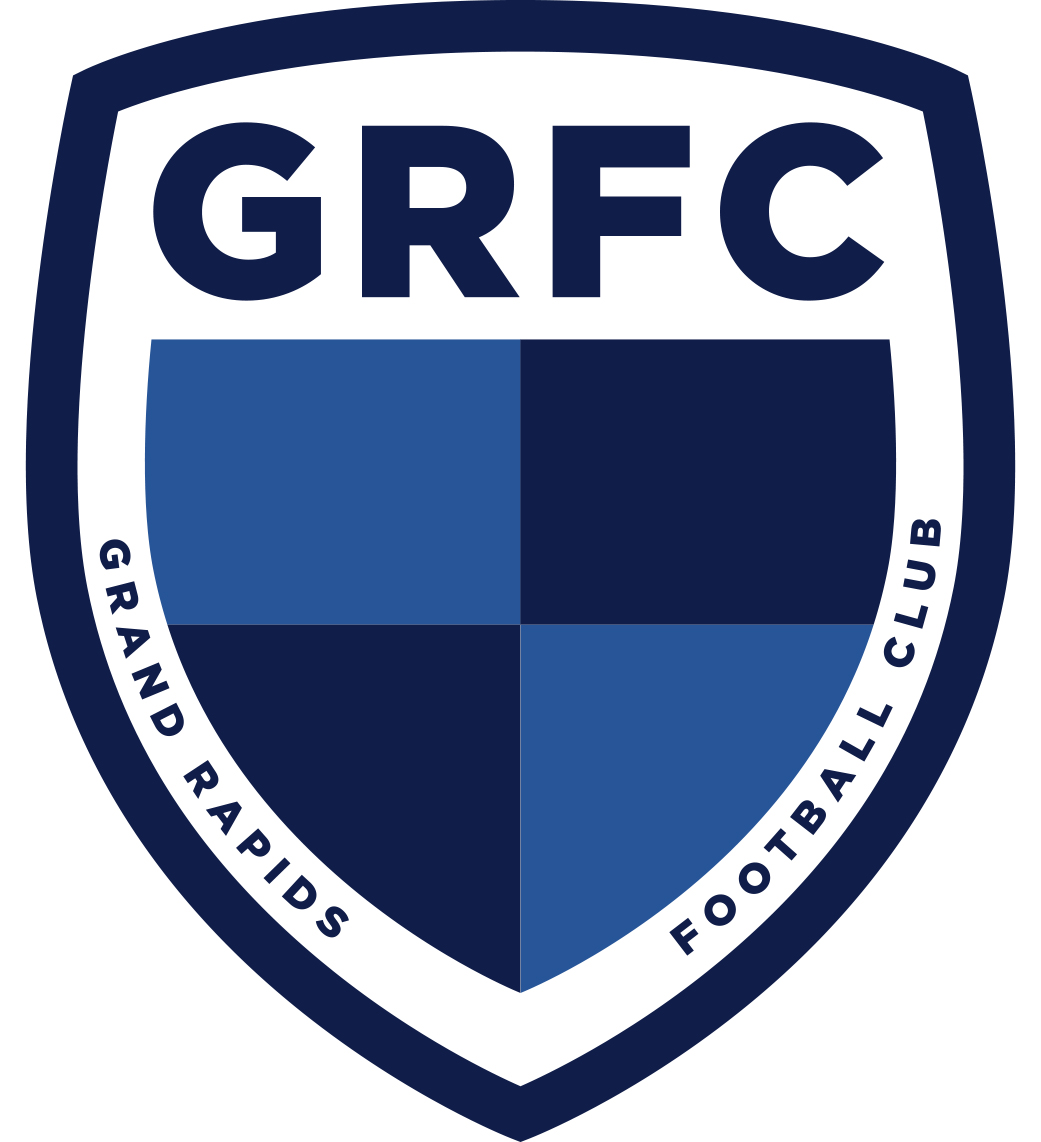 Grand Rapids FC Is Laying The Groundwork For Growth
XI Questions With… Grand Rapids FC
Grand Rapids FC was a phenomenon in 2015.  They drew higher average attendance during their inaugural season playing in the Great Lakes Premier League than four NASL teams and 17 USL teams.  Their turnout of 4,509 per match exceeded professional operations like the Charleston Battery, Richmond Kickers, Charlotte Independence, Fort Lauderdale Strikers, Carolina Railhawks and FC Edmonton.  GRFC came out of nowhere to be the feel-good story of lower league soccer in 2015, with attendance growing each match.  They are an example of a still-rare, but emerging model of community driven American soccer clubs popping up in the lower leagues.
Grand Rapids is nearly the same size as Buffalo and Salt Lake City, but it flies under the sports radar due to its lack of big league teams.  The city has an AHL team and a nearby minor league baseball team, but Grand Rapids FC Founder and President Matt Roberts and his partners felt there was a gap in the sports landscape that a soccer club could fill.  They aimed to create a grassroots effort similar to Nashville FC and it was a smash hit.
Grand Rapids FC is moving to NPSL for the 2016 season, where they will play in a Michigan-loaded Great Lakes West division against in-state rivals Detroit City FC, Kalamazoo FC, AFC Ann Arbor, Lansing United and the Michigan Stars as well as Ohio's Dayton Dynamo.
Roberts hopes the club will continue to move up to the professional ranks in US soccer in the future, but for now they are focused on sustaining their success and laying the groundwork for bigger things.  Should Grands Rapids FC maintain its momentum in 2016, it is easy to see how investors might take notice of a little team with big potential to become a community rallying point in a million person metro market with minimal pro sports competition.
1. How and why was the team founded?

We haven't had a viable minor league team here in Grand Rapids for a few years so we decided to take a chance and start one.  It started with a conversation in a bar and we borrowed the idea from Nashville and attempted to crowd-fund the money to start the team.  We raised the money we wanted to raise in forty days and we were off and running.
2. What venue does the team currently play in?
We play at Houseman Field in Midtown.  It is a great stadium that is owned by Grand Rapids Public Schools and recently went through a multi-million dollar facelift.  It holds about 8,000 people.
3. What does attendance look like a typical match?

We averaged 4,509 fans in attendance last year.  Our first match ever we had 2,400 and the attendance grew every home game we hosted.
4. What was your best attended match and the circumstances around it (including the attendance numbers)?
The last game of the 2015 season we drew over 6,600 when we played Muskegon Risers.  It was incredible to look around and see our city come together to support us that way.
5. What does the supporter culture look like?
We have a fantastic supporters section called "The Grand Army".  They get together at a bar about a mile from the stadium and throw a party before each match and then march through the city streets to Houseman.  The first match they had about 100 people with them, at the last match they had around 600.
6. What is the long term vision for the team?
We ultimately want to have a full professional side here in Grand Rapids.  The goal for year one was to get off the ground, the goal for year two is to make it sustainable and take a step forward, and down the road we want to see Grand Rapids in the USL or NASL.
7. What does the team's current investor profile look like?
We have a youth soccer coach and a CPA.  Like I said before we crowd-funded the money to get the team together so we don't have deep league-changing pockets at this time.
8. Have you spoken with potential monied investors about moving the team up to USL or NASL?
We have had very preliminary discussions with a few people around town but nothing of substance yet.  Our focus at this time is to make our team as competitive on the field as we can as well as make GRFC sustainable so we know it will be around for our community in the coming years.
9. If you had sufficient investment to move up, would you have a preference between USL or NASL?
At this point I don't have a preference.  There are positives and negatives with each league and we would have to weigh those up if/when we ever decided to start talking about it seriously.
10. Would the current venue hold up if you moved to USL/NASL or would you need to find a new home?  If so, are there existing stadiums you could use in your area or would the investors need to build a new one?
It would get the job done but it is probably not ideal for what we would want to grow to.  It has football lines and no stands on the end-lines so there would be some work to do to make it what we want.  The hoops to jump through with the Public School system would be difficult as far as alcohol and other amenities so we would probably look to build our own if the decision was made to move that direction.
11. What else should the readers of Midfield Press know about your team?
We are excited to be playing in the NPSL this year as we have some very successful teams in Michigan already and we know the competition is going to be at a high level.  Our goal is to show the rest of the country what a great minor league sports town this is and continue to grow the game at the grassroots level.
A big thank you to Matt for taking the time to answer our questions, and look for more "XI Questions With…" NPSL and PDL teams in the future.
More on Grand Rapids FC: