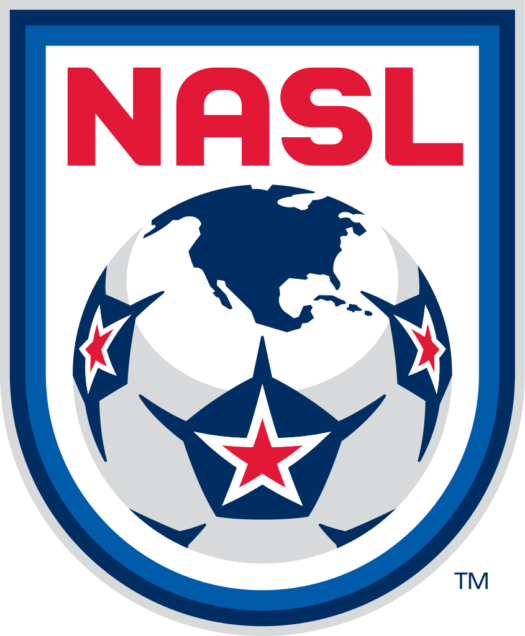 Markets NASL Should Target That MLS Won't – Part I: The Big League Cities
Infographic by @phat7deuce
Soccer in America is a growth industry.  Major League Soccer, the North American Soccer League and the United Soccer League are all expanding.  Even the fourth tier NPSL and PDL are adding teams each year. The American soccer landscape has transformed in the past decade.
As MLS nears what is likely an upper limit of 28-32 teams, plenty of strong markets across the country will be left without top level soccer even as the sport's popularity is still trending upwards.  This presents an opportunity for the North American Soccer League.  Today NASL is clearly second division.  MLS has better stadiums, richer owners, bigger payrolls, more lucrative marketing alliances, a higher profile media presence and stronger attendance.  Since its inception, NASL has steadily improved its ownership group, product on the field and marketing agreements.  It still has a long way to go, but NASL aims to grow into an equal with the 15 years older MLS over time.
As MLS picks its final 4-8 markets, it will prioritize those cities that will maximize revenue for the single entity league.  Whereas once upon a time, in a smaller MLS, Rochester might have been courted and Salt Lake City might have landed a team, it is a different era.  The final 4-8 markets will likely be 4-8 of the biggest markets left on the table.  Sacramento and San Antonio are all but in.  St. Louis is openly coveted.  San Diego, Detroit and Phoenix are among the biggest markets remaining, and any successful NASL or USL team with financial backing operating in them over the next few years will be snatched up by MLS as Minnesota United was.
Large markets will be an important part of fulfilling NASL's long term goals.  They will be essential to getting a TV deal one day. We see the league debuting a team in Miami this Spring while closing on expansion in two of the country's biggest and high profile cities, Chicago and San Francisco.  While NASL has retreated from Atlanta, I would expect to see them look for a niche in several of the other large metro areas across the nation.  Making teams in these large markets work is essential to reaching their goals.  But it is only part of the story.  NASL needs mid-sized markets just as much.
Jacksonville and Indianapolis have demonstrated how successful NASL can be with the right ownership group in a market that has fewer than all four major sports leagues calling it home.  There are plenty of markets like these across the country that also lack a team in the top three US soccer divisions.  It does not make a lot of sense for NASL to challenge MLS or USL in mid-sized cities, when there are plenty there for the taking. The "OKC SoccerWarz" are likely to be an exception. I doubt we see NASL fighting MLS or USL outside of the top 10 markets unless the existing team there is very weak, like in Austin.  Charlotte, Tulsa, Pittsburgh, Louisville and Rochester would fit nicely in NASL if they didn't already have solid USL teams.  USL is the real competitor for the untapped mid-sized metro areas, rather than MLS.
In this series, we will take a look at some of the bigger markets without a team in the top three divisions of US soccer.  We will only be looking at markets in the United States, since the impending Canadian Premier League will likely be the future home of any Canadian teams in cities suitable for NASL.  Part I features the Big League Cities, while Part II will cover the Untapped Markets.    Covered in this installment, the Big League Cities are the ones that already have a presence from the NFL, MLB, NBA or NHL.  They add value to the NASL by raising its "major league" profile.  
Chicago and San Francisco in 2017
Since Chicago and San Francisco Deltas appear very certain to enter the league in 2017, I will not profile them below and will instead include them as "regional rival" options for those cities near them.  Similarly, I will not use Minnesota United FC as a "regional rival" option since they are confirmed to be leaving for MLS in 2017 or 2018.  The Deltas are expected to officially announce their  successful NASL expansion bid on at their launch event on April 2, 2016, with plans to join the league in 2017, playing out of Kezar Stadium.  The Peter Wilt-led Chicago NASL club will hold a naming contest on their web site that will likely include the classic Chicago Sting moniker as an option.  They are looking to play within city limits, perhaps starting at Soldier Field.
Baltimore
When DC United was having trouble getting their stadium deal done in 2009, the mayor of Baltimore at the time, Sheila Dixon, wrote a letter to the Maryland Stadium Authority pitching the idea of a 17,000-20,000 seat soccer stadium for the club on Baltimore's Westport Waterfront.  Being a stalking horse for a DC stadium deal was probably the closest the Charm City will ever come to a MLS team.
With San Francisco close to happening, there is perhaps no more ideal target for NASL than Baltimore.  It is a top 25 market in the nation that MLS won't touch due to its proximity to DC United and the Philadelphia Union. The town supports soccer well via the indoor Baltimore Blast, and its position on the I-95 corridor could help establish a close rivalry with the New York Cosmos.
The original NASL featured two separate entries from Baltimore, the Bays (1968-69) and the Comets (1974-75).  The USL's Crystal Palace Baltimore played from 2007 to 2010.  That final season was in the USSF D2 league's NASL division, the precursor to today's NASL.  CP Baltimore was intended to join the NASL in 2011, however Crystal Palace ran into financial trouble, and attempts to reorganize and relaunch a Baltimore team with new branding in 2012 did not come to fruition.
Today the Baltimore Bohemians represent the city in the fourth tier Premier Development League.  The Bohs are owned by Louis Angelos, son of MLB Orioles owner Peter Angelos.  The team has migrated among different home fields during its existence, it is not clear that the Angelos family ever intends to invest to promote their sharply branded soccer club up to a higher league.  If they do, USL might have the edge since the team is already in the USL run PDL.  Baltimore Blast owner Edwin Hale, Sr is another possibility should he decide to take a chance on the outdoor game.
Another wealthy Baltimore native in the sports industry is Under Armour's Kevin Plank.  Plank is worth nearly $5 billion, and Under Armour is reportedly striking a deal with the North American Soccer League to be its official match ball partner.  While Under Armour plans to have a small stadium (plans have grown from 5,000 seats to as many as 12,000) on its new south Baltimore campus, that is years out and government approvals away.  Although these news items appeared in quick succession, there is no indication that Plank or Under Armour have an intention of starting a pro soccer team despite their new business relationship with NASL.  But it is also not out of the realm of possibility that the deal could get the ball rolling on more business between NASL and Plank/Under Armour.
Due to its market size, strategic location and strong support of (indoor) soccer, NASL should make it a top priority to fulfill its original intent to place a team in Baltimore.
Cleveland
There was a time where Cleveland was very close to landing a MLS team.  The team was announced, but it fell apart when prospective owner Bert Wolstein sadly passed away.  The window of opportunity for Cleveland to land an MLS team seems to have closed, and Carl Lindner's FC Cincinnati looks likely to land a second Ohio berth if one is in the offing.  No "major league" has three teams in Ohio.
That means Cleveland, a big league market with teams in the NFL, MLB and NBA, is headed for either NASL or USL if it wants pro soccer.  The city has experience in earlier renditions of both leagues. The Cleveland Stokers competed in the original NASL, while USL had the Cleveland City Stars.  NPSL's AFC Cleveland is the highest level team representing the city today.
Randy Lerner is the experienced candidate that could bring pro soccer to Cleveland.  As the owner of Aston Villa, and former owner of the Cleveland Browns, Lerner has run both a big time soccer and American sports operation.    It is unknown whether Lerner would invest in Cleveland pro soccer, and if he would go against his former NFL colleagues by investing in a rival league to their MLS.  Other candidates would be local basketball superstar LeBron James, following in the footsteps of his peer Carmelo Anthony.  James purchased a stake in Liverpool FC in 2011, so soccer investment is not new to him.  Brad Freidel is a Cleveland native who could be involved in ownership or running the team in some capacity.  Cleveland native Drew Carey is part owner of the Seattle Sounders.
As a bonafide big league town, Cleveland would boost the North American Soccer League's long-term "Division 1A" ambitions.
Buffalo
FC Buffalo, the Queen City's successful NPSL team, draws 1000-1500 in average attendance at the fourth tier level.  The club is currently looking for investors to help take them up to the professional ranks, as confirmed by their co-owner Nicholas Mendola to Midfield Press.  FC Buffalo is not without wealthy backers today, but in the form of sponsors rather than investors.
Local billionaire Robert Rich, Jr's company is currently FC Buffalo's shirt sponsor and he has been a benefactor to the club in the past.  He is also the owner of the AAA baseball Buffalo Bisons as well as several other minor league baseball teams, so he is familiar with sports investments.  Another the Buffalo native and owner of a company sponsoring FC Buffalo, Joe Sahlen, was one of the names bandied about as a prospective savior of Rochester soccer when the Rhinos ran into difficulties in December.  Sahlen owns the Western New York Flash NWSL team.  
A third option could come in the form of successful British immigrant entrepreneurs Damian and Vicky Parker, owners of Parker's, formerly known by the more colorful name, the English Pork Pie Company.  Wolf Blitzer of CNN, a Buffalo native, is also involved with the club.
While Buffalo clearly has some very promising ingredients for success, MLS will probably not consider Buffalo for one of its final berths because it is too small as the #50 MSA and #51 TV market.  However NASL is a different story. Buffalo would increase the NASL's presence in the US Northeast, which is today solely represented by the Cosmos.  With its NFL Bills and NHL Sabres playing predominantly in the Fall and Winter, a pro soccer team could offer area fans a Spring-Fall sporting alternative to go with the Bisons.
Nashville
The capital of country music is one of the fast-growing cities in the South.  It currently supports the NFL Titans and NHL Predators, as well as the AAA baseball Sounds.  US Men's National Team games in Nashville have drawn well, and more importantly the city has provided good support to the NPSL's Nashville FC relative to what is expected in the fourth tier league.
Nashville FC's ownership group has spoken about moving up to either USL or NASL as part of a long term plan, and the North American Soccer League would do well to make sure that it wins that contest.  While Nashville FC is supporter owned, they could find wealthy partners to help them make the leap in Predators co-owners Dave Freeman and Brett Wilson, who hold a minority stake in Derby County FC.
Nashville came close to a USL team in 2015 when Eric Pettis, the owner of the Harrisburg City Islanders, considered relocating the team there.  Pettis eyed Herschel Greer Stadium, which the Nashville Sounds have moved on from, as a potential home, albeit one in need of major renovations.  This brought about a conflict with Nashville FC, who also expressed interest in converting the former MiLB park for soccer.  Ultimately Pettis decided to keep the City Islanders in Harrisburg.
With its combination of market size, market growth and support for soccer, Nashville would make an ideal NASL town.
Memphis
Nashville may have the recent pro soccer headlines, but Memphis is the Tennessee town with the NASL soccer history.  The Memphis Rogues played in the original North American Soccer League from 1978-1980, and contributed one of the league's quirkiest logos featuring an elephant kicking a soccer ball.
Today the newly formed Memphis City FC represents the town in the NPSL.  The NBA Grizzlies are the only big league sports league team in Memphis, while the city also has the AAA baseball Redbirds.
While Memphis City FC aspires to bring higher levels of soccer to the city one day as part of the goals stated on its web site, it is not clear that the ownership group, DD Sport Holdings LLC could finance a step or two up in division. Nor is there a local wealthy ownership candidate with existing ties to soccer.  The closest thing to that, believe it or not, is pop star Justin Timberlake, who is a minority owner of the Memphis Grizzlies NBA team and a vocal supporter of the US men's and women's soccer teams.  That's a stretch, but crazy-as-that things have happen (looking at you, Carmelo reality and Sting-to-Orange-County rumors).
Memphis is not as obvious a fit as Nashville for a pro soccer team, with a smaller population, slower growth rate, lack of ownership or a place to play.  That being said, the NPSL's Tennessee derby among Nashville FC, Memphis City FC, Knoxville Force and Chattanooga FC will be fun to keep an eye on.  The state has proven to be a hotbed of lower league soccer, and Memphis is one of its biggest cities.  If the right ownership could be identified, a Memphis team could have a lot to offer the North American Soccer League.
New Orleans
As the North American Soccer League loses its team closest to the source of the Mississippi River to MLS in 2017 or 2018 (Minnesota United FC), the league could look to the city closest to the great river's mouth in the future.  New Orleans is a big league town, and over 32,000 fans came out to the Superdome to watch the US women's national team take on China this past December.
If you're looking for the most distinctive brand in all of lower level soccer, the New Orleans Jesters may have it.  Their purple, green and white colors recall the Joker from Batman, and is a visual combination that quickly distinguishes them from the hordes of blue-white and red-black teams across world soccer.  The jester's cap also manages to incorporate a fleur-de-lis, an homage to the town's French history.
When it comes to owning big league sports franchises in New Orleans, there's really only one name in town, Tom Benson, owner of the Saints and Pelicans as well as the Arena Football League New Orleans VooDoo.  However Mr. Benson is getting on in age and it seems unlikely that he would invest in a soccer league that rivals the one run by his peers in the NFL.  
The best hope for an investor to step forward and take New Orleans to pro soccer could come in the form of the NPSL team's current owners. Dana Stumpf and her family own several businesses in the New Orleans area and she is committed to investing in the community. However, it is not clear whether she has the desire or means to take the Jesters to the next level.
Milwaukee
Milwaukee's most successful soccer team has been an indoor club, the Milwaukee Wave.  The Wave once put an outdoor team in the USL A-League, called the Milwaukee Wave United.  Milwaukee's last, best chance at MLS came after Peter Wilt left the Chicago Fire.  Wilt tried to muster support for a Milwaukee MLS team but it did not take off.   Today, the league is unlikely to consider Milwaukee with St. Louis and Detroit still on the table in terms of Midwestern cities.  
There is soccer momentum in Milwaukee among  the lower leagues, however.  The Milwaukee Torrent are a new entry to the NPSL, while the Milwaukee Bavarians, founded in 1929, currently ply their trade in the Premier League of America (formerly the Great Lakes Premier League), which is a similar level of play.  
The Milwaukee Barons supporters group has been organized to raise interest in bringing a pro soccer team to the city, similar to how the Sons of Ben preceded Philadelphia MLS expansion and the Brickyard Battalion supporters group organized before Indianapolis NASL expansion.
Local entrepreneur Mike Zimmerman and his MKE Sports & Entertainment company are potential owners for an outdoor soccer team in Milwaukee. MKE bought the Wave in 2014, and have been making investments in minor league baseball teams in the region as well.   Extending the Wave brand to the outdoor game may not have worked the first time, but Zimmerman is a new owner in a new era who enjoys starting up sports businesses and the teams wouldn't necessarily have to use the same brand.
Ultimately Milwaukee's path to NASL may reflect Indy's.  Peter Wilt, the Johnny Appleseed of Midwestern pro soccer, is presently occupied launching NASL in Chicago.  When he's accomplished that mission, Milwaukee could be his next stop.
Oakland
The big league teams currently located in Oakland are all trying to flee.  The MLB's Athletics have been thwarted in their attempts to move to San Jose because the San Francisco Giants own the territory rights to the South Bay and all its Silicon Valley riches.  Meanwhile the Raiders tried to leave for Los Angeles again this January, but were put third in line by the NFL brass.  The Golden State Warriors actually succeeded, and will move into a new arena across the Bay in San Francisco in 2019.  If the current teams in Oakland all want out, why should NASL want in?
Even as their pro sports teams have been making plans to leave, Oakland and the East Bay area has become a more attractive market.  As housing costs have skyrocketed in San Francisco due to the influx of technology money from the Silicon Valley, families have moved out to the East Bay.  The population shifts have impacted Oakland as well, with the parts of the city undergoing gentrification.
With the San Francisco Deltas on the verge of joining the North American Soccer League, a team in Oakland or the East Bay would create a local derby that should benefit both teams.  Presently CD Aguiluchos USA play in Oakland in the NPSL, while another NPSL team borrowing the old NASL Oakland Stompers' nickname plies its trade in San Francisco.  Neither are likely to form the basis for a higher level team in Oakland.
The Bay Area's burgeoning tech community would be the first place to look for investors in an East Bay team just like the Deltas and PDL's San Francisco City FC have found.  If the SFCFC group decided to set up camp in the East Bay, they would be ideal candidates.  However that would require forfeiting the strong identity they have created to date.  
While the vast, crumbling O.co Colessium would not provide a suitable place to play, there are right-sized stadium options in Berkeley and Hayward that could provide short term homes for an East Bay NASL team.
Orange County
Orange County is obviously not a city, but after Chicago and San Francisco, it is the subject of the most credible current NASL expansion rumors.  Multiple sources have reported that the musician Sting is involved in a bid to bring the North American Soccer League back to the OC.  
The California Surf played in the original NASL from 1978 to 1981, based out of Anaheim Stadium.  A team in today's NASL would look for a cozier home, with two good options in the county: Cal State Fullerton's 10,000 seat Titan Stadium and the 9,000 seater Santa Ana Stadium, located in the downtown area of the second most populous town in the OC.
Southern California is a hotbed of lower league soccer and an Orange County NASL team would have to draw better than the USL's meagerly supported OC Blues to be successful.  The Blues played at Titan Stadium for three years but downsized to Irvine's 2,500 seat Anteater Stadium in 2014.  Playing out of downtown Santa Ana might help the NASL team get a better start.
If the rumors come to fruition, Sting would give NASL its second celebrity owner from outside soccer and a presence in the greater Los Angeles market.   Getting regional rivals for the San Francisco Deltas will be important for the success of NASL on the west coast.
MSA data from Wikipedia.
TV Market data from Station Index.
Stay tuned for Markets NASL Should Target That MLS Won't – Part II: The Untapped Markets, which will appear on this site within a week.