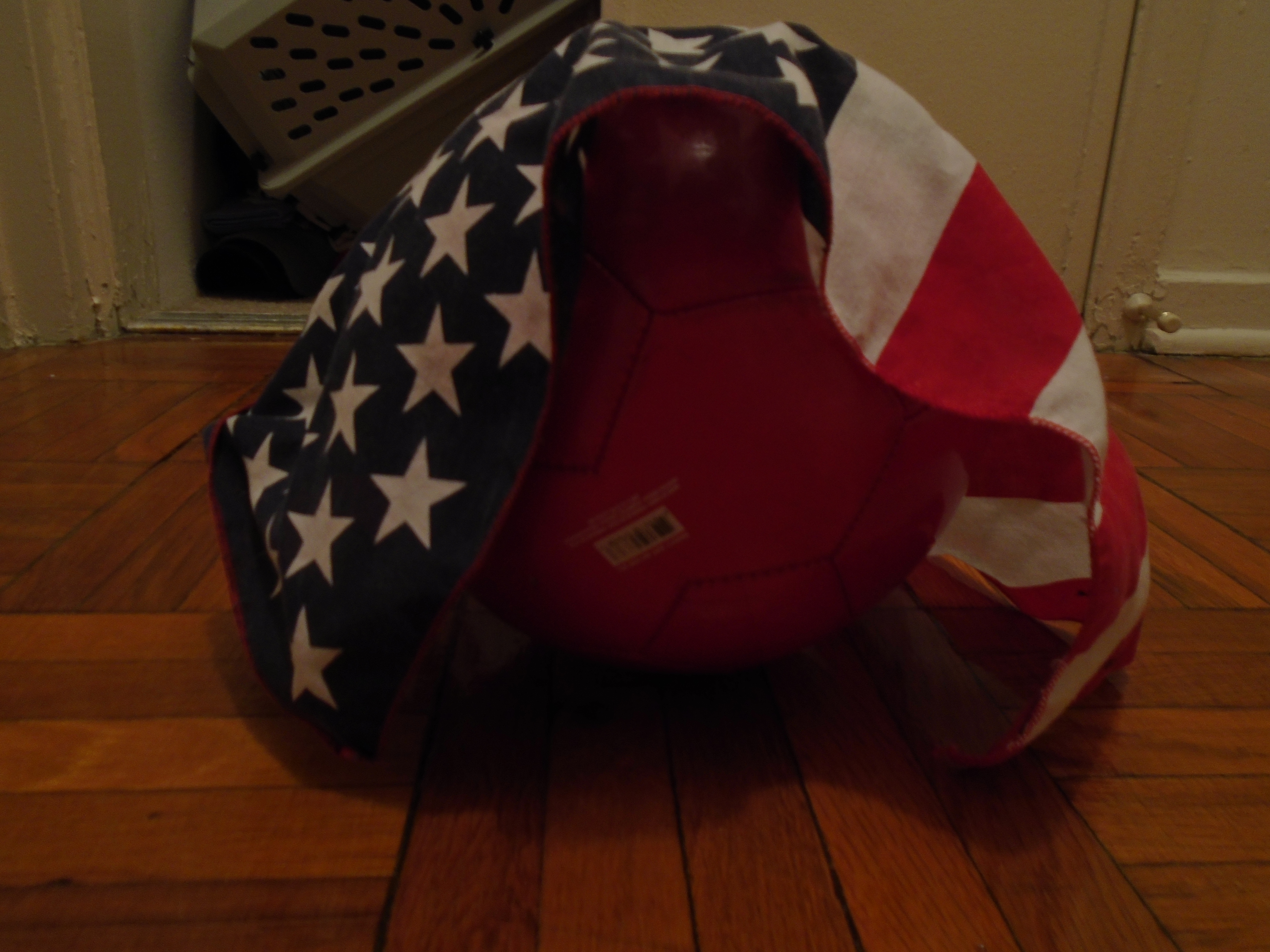 From the Golden Girls to the Golden Gals
I remember sitting on my living room floor, my mom on the couch, all the windows open and it being sweltering hot in Pennsylvania. My eyes were glued to the television and nothing, absolutely nothing was going to tear me away.
It was the summer of 1999 and it was the most fantastic summer of my life. After what had been an amazing showing at the 1996 Olympics in Atlanta, GA, the US Women just couldn't be stopped – and now, we stood one goal away from hoisting the most valuable trophy in all the world, the World Cup.
Most of the country had barely blinked when you talked about soccer, but me, I loved it. I loved everything about it, the movement of the ball from goalie, to defender, across to midfielder and striking it home with the forward. The way all the pieces fell together reminded me of a ballet and was indeed poetry in motion, and here it was, in my country, the biggest tournament and my national team was about to win it all.
Brandy struck that ball, ripped her shirt off and I too went crazy! The world was ours and an entire nation was captivated by these down home, girls next door, that took the world by storm and beat them at their own game. We, the Americans, we champions.
Fast forward 16 years, we haven't held that trophy since and the last World Cup was hard to swallow, losing in penalties, to Japan. But this years team had a different feel to them, new coach, new blood, old blood and a certain swagger that you just couldn't shake. We always believe that our women can win this tournament, but this belief was different.
Game after game, the tv ratings were broken. Game after game, our fans piled in droves into the Canadian stadiums, making every game feel like a home game for our ladies. Game after game, we came, we saw and we conquered. We took our group, and moved onto the knockout rounds and man, did it feel amazing.
Once again, our whole country was captivated, but, like I said, this team was different. Tattoos left and right, wives and husbands coming to the games, outspoken players yelling about the turf and demanding equal treatment. This team was taking notice to the attention they were getting and were using it to promote more than just the game, and it was fantastic.
No one, not any American Outlaw, not any coach or player, not anyone on the planet could have imagined the game that the final was going to be. I, myself, figured we were in for another nail bitter, a tit for tat strategy game against Japan, but Carli Lloyd had other thoughts.
Three minutes in and 1-0 to the US, five minutes in and 2-0 to the US. Both Carli Lloyd goals and she was on fire. Sixteen minutes in and Lauren Holiday joins the party, 3-0 to the US. One of the most beautiful goals in the history of football comes screaming in off of Carli Lloyd's foot, from 60 yards out (because why not) and BOOM, a World Cup Final hat trick for Carli lloyd and a 4-0 lead for the US going into the half.
The rarity of this is astronomical, especially in a World Cup Final. Not just the odds of being 4-0 at halftime, but a hat trick nonetheless and how this feat was accomplished, unbelieveable. This is everything we love about football, everything we wish could happen when our teams play and here we were, in utter disbelief that it was actually happening.
Japan was broken by the time Tobin Heath joined the goal scoring club and the rest is history. The country screaming at the tops of their lungs, Abby running to find her wife and those of us who have watched her since day one, tears in our eyes because the GOAT finally got her Cup. The final broke all records for the US tv ratings in soccer and as well it should have. It was one of the greatest games in our history and in the legend that was Abby Wambach, and is becoming Carli Lloyd.
It took sixteen years, but our Golden Girls are now Golden Gals, and I, for one, cannot wait for this summer! Bring on Rio!