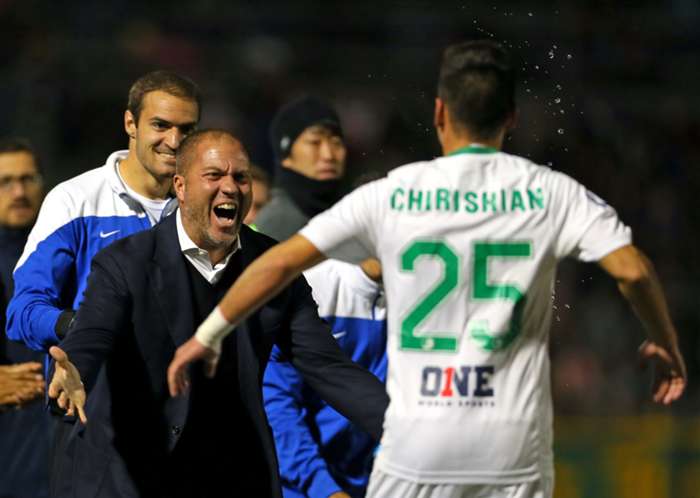 The Cosmos, Gio Savarese, and the Philosophy of Releases
Professional soccer, like any other sport, is a business. In nearly every league and every club, the bottom line IS the bottom line ($). The fates of players and coaches lie in the success and failures of the club, on the pitch and off and the revenues that these do or do not generate. This dictates nearly every move that the average club will make and will guide most of their personnel decisions.
But, sometimes, that is not all that guides the direction of a club in what they do with their roster.
I am sitting in a room with Head Coach and Sporting Director Giovanni Savarese and members of the media. I'm surprised and honored to be among this group of prominent writers but, nevertheless, here I am.
In the course of delivering updates on the stadium, academy, preseason, and other items of interest, a main point of discussion focuses on changes to the roster, primarily departures from the club. Names of players who've been around since the original 2013 squad like Hunter Gorskie and Hagop Chirishian come up. Other more prominent departures are discussed. Walter Restrepo. Haji Wright.
But throughout the course of the discussion, a noticeable theme continues to reappear in statements about the players.
"Haji Wright signed with us, but we had a clear plan from the beginning. We knew he would be a player that would be with us for the time being and that this transition period for him had to be good to prepare him for what he would encounter in Europe."
"He [Hunter Gorskie] felt now that he wants to explore what his passport can give him in Europe, but is not closing the door with us."
"We always knew he [Walter Restrepo] wanted to be somewhere else [after 2015]. He wanted an adventure…so we made sure that the adventure was the best one for him possible."
There have been questions and criticisms from many about the release of Wright and allowing Restrepo, a key cog in last year's championship team, to depart despite the club holding an option on him for 2017.
But as the conversation goes on, the reasoning behind these moves begin to follow.
Visit ThisIsCosmosCountry.com to read the full article.