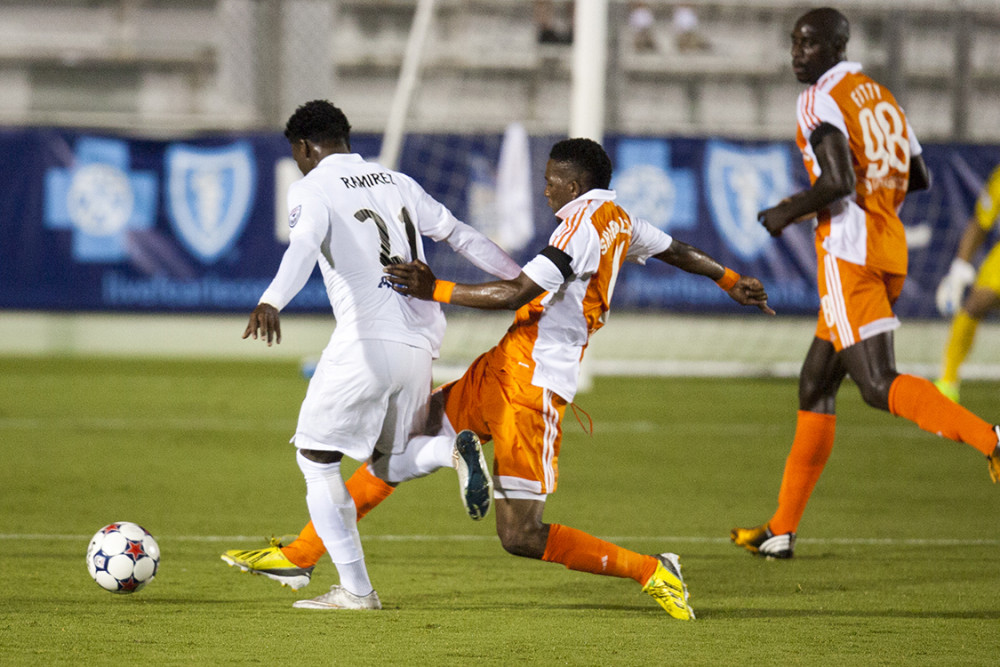 Preview: Strikers, Railhawks Line Up For Blockbuster
Fort Lauderdale Strikers vs. Carolina Railhawks

Major Themes:
– This is the big one. The Strikers sit 2 points ahead of the Railhawks in the Combined Table with a game in hand.
– Make no mistake, even coming off a loss in Minnesota, Fort Lauderdale are the favorites here. They finished below the Railhawks in the Spring and it's strong Fall form that's pushed them in touching distance of the semi-final spot.
– On the other hand the Railhawks have had a extremely inconsistent fall after finishing strong in the Spring. Two back to back wins in October have allowed them to surge back into serious playoff consideration. But the Strikers will not as easy to overcome as a 10 man (2nd string) FC Edmonton or a coach-less Jacksonville Armada. The Railhawks have a lot to fight for but the battle is definitely still uphill.
In the last game:
A two hour rain delay kills Carolina's momentum to allow the Strikers back into the game.
Keep An Eye On:
– PC (FTL) – The Brazilian is my pick for the Golden Ball. His high work rate and phenomenal technical skill combine to push the Strikers into a much higher competitive zone than when he is missing.
– Nazmi Albadawi (CAR) – With 3 goals in 5 days, Albadawi has placed himself squarely in the "in-form" list.