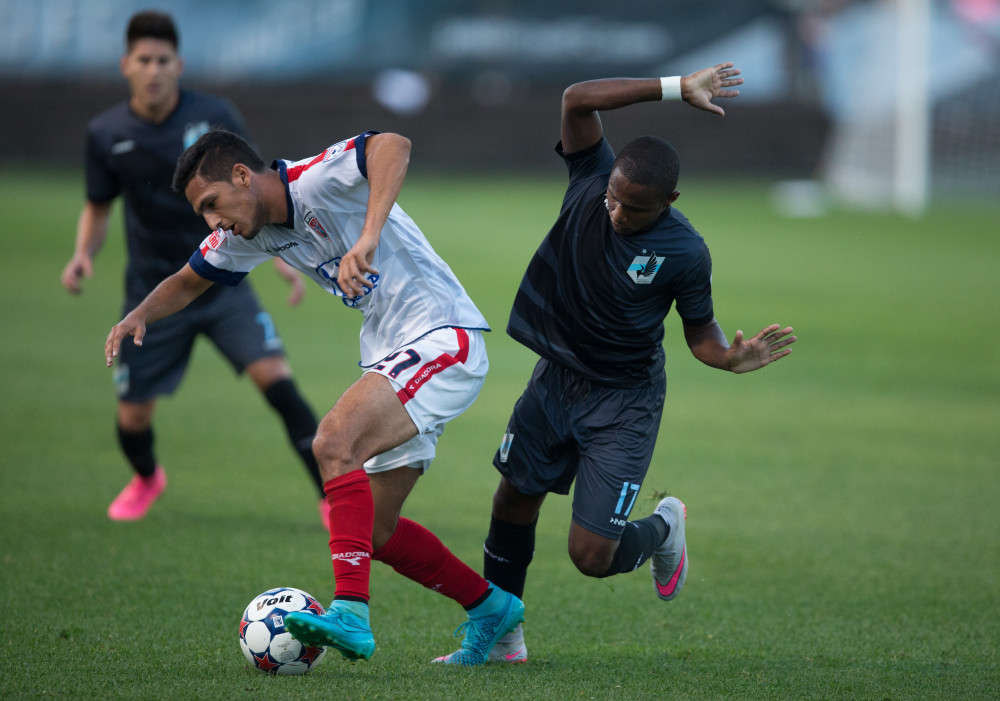 Preview: As Loons Visit, Eleven Hope For 2014 Repeat
Indy Eleven – Minnesota United

Major Themes:
– The year is 2014. Spring champions Minnesota United travel to Indy Eleven in October having won both their previous encounters. Everyone is confident the high flying Loons will top Indy on their way to the Fall title. Then the unthinkable happens. Indy score two unanswered goals to earn their first home win. United begin a slide that leads to them losing both the Fall Championship and the NASL Championship semi-finals.
– Indy will be hoping that today's game will be a perfect recreation of the October 2015 matchup. Their record after 27 games looks exactly the same as it did after 27 games in 2014: 6W-9D-12L. And while form suggests a loss is likely, Indy have produced a few surprise results recently like earning a tie against the Rowdies in Tampa Bay. While Indy aren't officially out of contention for the playoffs, their chance of doing so are very close to nil.
– United on the other hand have a lot to play for. A loss or draw will cede the points gained on Ottawa last weekend when the Fury unexpectedly tied a game. If Ottawa stumbles again, Minnesota will need all the points they can get to capitalize.
In the last game:
Justin Davis scores for Minnesota before running to the sidelines to share a fans' beer in celebration.
Keep An Eye On:
– Justin Davis and Ibson (MNU) – The duo were named MNUFC's picks for the NASL Golden Ball. Davis scored the last time Minnesota faced Indy and Ibson has shown himself more than capable of midfield heroics. 
– Erick Norales and Dane Richards (IND) – Indy's picks for the NASL Golden Ball. Worth watching them closely to see if they deserved to be on the list in the absence of the league's 2nd highest goalscorer.
– Christian Ramirez (MNU) – Aka the aforementioned league 2nd highest goalscorer. When a guy with a tendency to put in a lot of goals comes up against a team that seems to leak goals, there's always the chance of fireworks.
You Probably Won't See:
– Another Pitch Invasion with fans mobbing Kristian Nicht – The Austrian's ankle is still strained and Keith Cardona will probably start. Any pitch invasions will need to be Nicht-free.